Michigan Capitol Confidential:

Willow Run school district pays 100 percent of teachers' health care costs

Posted on Fri, Sep 7, 2012 : 6:03 p.m.
Teachers at Willow Run Community Schools will contribute $0 to their health insurance costs through the 2013-14 academic year, according to a report by the Michigan Capitol Confidential, a news service for the Mackinac Center for Public Policy.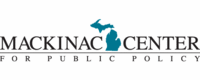 The Capitol Confidential
highlighted
this stipulation in the Willow Run teachers union contract on Friday, stating the
Michigan Legislature
passed a law
in 2011 that requires all public employees to pay at least 20 percent of their health care premiums.
The Willow Run teachers union signed its contract in 2010, before the law was passed.
According to the Confidential, the district agreed to pay 100 percent of employees' health care costs in exchange for incremental pay cuts, which would increase from 2.5 to 4 percent by 2014.
"The contract length was tied to the concession, and it was before the deep cuts made to our annual state aid allocation," said Superintendent Laura Lisiscki in an email to the Confidential. "Also, cuts made later at the federal level were just not anticipated back in 2010."
Public Act 152, which mandates the 20 percent personal contribution rate, states the contribution requirement does not apply to employees of a union until that group's contract expires.
If Willow Run Community Schools and the school district of Ypsilanti merge, which will be decided in November's general election, both district's collective bargaining agreements would be voided. At that time, the new combined district would be required to negotiate a new contract with teachers that met the stipulations of Public Act 152, including the 20 percent contribution rate.
Read the Capitol Confidential's article here.
Read Public Act 152 here.