Posted on
Wed, Jul 31, 2013 : 4:01 p.m.
Woman who tried to rescue Ypsilanti teen who drowned in Lake Michigan: 'I just saw that over and over again'
By Kyle Feldscher
The 25-year-old woman who saved Raybeon Rochelle Jenkins' sister from Lake Michigan but couldn't get to Jenkins in time told MLive the incident is haunting her.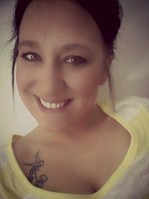 MLive photo
According to a report in the Muskegon Chronicle, Diane Kooi managed to pull a 14-year-old girl from Lake Michigan on July 19. Kooi said she only rested for a moment before a 5-year-old boy told her that his sister needed to be saved, too.
"Friday night, I didn't sleep. I just tossed and turn. Every time I closed my eyes, I saw that little boy asking me to save his sister, too. When I got out there and saw them out there, I just should have gone out there then. I just saw that over and over again," she told MLive.
Jenkins drowned in the lake and was found dead on July 21 by rescuers. Jenkins and her family were swimming at the Pere Marquette Park beach.
Kooi and Michelle Mitchell, a witness to the incident, spoke to the Chronicle about what they saw that night.
Read the full report here.
Kyle Feldscher covers cops and courts for AnnArbor.com. He can be reached at kylefeldscher@annarbor.com or you can follow him on Twitter.