Posted on
Fri, May 3, 2013 : 5:01 a.m.
Ypsilanti and Willow Run school communities prepare to learn which teachers keep jobs
By Danielle Arndt
AnnArbor.com file photo
It's that day in Ypsilanti and Willow Run — the day that teachers have been dreading since residents of both districts voted Nov. 6 to consolidate.
When the bell rings Friday afternoon at schools across the two communities, it will mark so much more than the end of just another school week.
For many teachers in the consolidating districts, it will designate a fresh start. But for others, it will mark the beginning of a job search, the end of a 20-plus year tenure with a school system or the turning point in one's professional relationships.
When the bell rings, teachers will make their way to their principals' offices, where they'll be handed envelopes with their names on them. The letters inside will announce their fate with the Ypsilanti Community Schools district, set to launch July 1.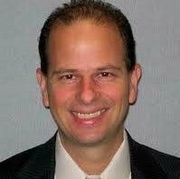 Courtesy of the WISD
As teachers brace themselves for the news of whether they'll be offered positions in the new consolidated district, they are overwhelmed by feelings of fear, stress, anger, impatience, relief, frustration, a lack of faith in the hiring process and a desire to keep it together emotionally for students.
"It's very difficult," said Scott Menzel, Ypsilanti Community Schools and Washtenaw Intermediate School District superintendent. "Everyone who's been working on this process is acutely aware of how difficult and how emotional this is. We're just trying to do the best we can to provide the appropriate support."
School administrators and officials have been working with the Traumatic Events Response Network, which is part of the mental health annex of both the Washtenaw County and city of Ann Arbor Emergency Operation Centers. The Traumatic Events Response Network consists of trained volunteers and mental health professionals, its website says. The group will ensure professionals are available both Friday and Monday for Ypsilanti and Willow Run staff, Menzel said.
WISD spokeswoman Emma Jackson said there will be at least one additional counselor at each school building.
TERN also conducted a meeting Thursday night at Willow Run Intermediate Learning Center to discuss ways for parents and community members to be supportive of teachers, their students and other families during the teacher notification process.
Willow Run teachers union president Kathleen Miller said she has no idea what to expect Friday from her staff.
"This is one of the most awful feelings ever. Morale is so low. It's devastating," Miller said. "I think there will be all sorts of reactions … with every emotion. Everybody's different… I'm sure they'll be some anger and even some guilt from teachers who were selected but their friends and colleagues were not."
Miller said teachers will be given one of three letters:
One could say the teacher is a good match, met all of the qualifications and surpassed the cutoff score to be offered a position in the new district;
the second could say the teacher is not a match for the criteria;
and the third could say the teacher met the cutoff score but currently there is no place for him or her in the new district.
The teachers given a "maybe" or a "you met the criteria, but" response still could be offered a position within the Ypsilanti Community Schools, Miller said, depending on student enrollment.
The teacher interview process took place March 18 through April 22. High Quality Teachers and Teaching Selection Committees were put together to conduct the interviews, following a specific rubric. The committees were comprised of a retired administrator, two retired teachers and, in some cases, a parent.
Menzel said the decisions were made based on classroom visits, references, discipline records, evaluations indicating whether the teacher was effective or minimally effective, number of absences and other indicators.
However, some teachers have concerns abut how the interviews were conducted, calling them "drive by" interviews and stating their time with the committee was only about 30 minutes in total, a 15-minute interview and 15 minutes of observation. A number of teachers have said they don't know a single individual whose references actually were contacted during the interview process.
Some teachers have said their building administrators told them there would be extra security in both districts on Friday, including a possible police presence. Jackson and Menzel could not immediately confirm this Thursday night.
Menzel said both districts already have security personnel and Ypsilanti High School has a police liaison officer. He said he is not aware of any additional security measures being taken at the buildings. Menzel did say the Washtenaw County Sheriff's Department is "very aware" that teacher notifications are going out on Friday.
Miller said she was told that substitute teachers would be on-call Monday and throughout next week, "in case teachers are feeling like they don't want to go in or can't … or they just want to step out of their classrooms for a bit to take some time to adjust and process as needed."
Willow Run high school teacher Blake Nordman hopes extra counselors and support also will made available to the students. He said teachers are going to maintain levels of professionalism when dealing with the notifications, but families and students may have a difficult time understanding the decisions that have been made.
"We're going to be focused on our kids," he said.
Nordman added that students, in particular at the high school, were all well aware of what was taking place during the interview process. When teachers had to leave their classrooms and have guest teachers come in for 20 minutes while the primary teacher had his or her interview, Nordman said the students often wished their teachers "good luck" and "go get 'em" as they left the room.
"They cheered us on. They were very encouraging," he said.
Other teachers shared stories of their students trying to persuade the observation committee that their teacher is the best, citing examples.
Ypsilanti science teacher Lakesha Barton said she had a student come up to her on Thursday and ask if she was nervous about Friday's teacher notifications.
"I told him no, but that I appreciated his concerns and his thoughtfulness," she said.
Miller, an eighth-grade teacher, had one student tell her that she and one of her colleagues needed to be rehired, but not the third colleague.
"Kids are going to be kids," Miller said. "But it's been awful having our students say stuff like this to us and ask us what's going to happen, because, honestly, we don't know. We probably won't even know (Friday)... Is it really a job offer when they can't tell me what I'm going to teach or where I'm going to be?"
When and how teachers tell their families and students if they made the cut will be up to each individual teacher, Menzel explained. The names of the applicants who receive job offers, and those who do not, will not be released to the public.
Current Ypsilanti and Willow Run superintendents Dedrick Martin and Laura Lisiscki sent emails out Wednesday giving teachers the opportunity to rescind or withdraw their applications before Friday. They were told they could email their current superintendent by 10 a.m. Thursday stating the following: "In the event I am one of the applicants that is scheduled to receive a letter advising me that I have not been selected to be employed by the new district, please rescind my application."
"We recognize that this is going to be an emotional day for everyone involved," Lisiscki wrote in her email, which was obtained by AnnArbor.com. "As administrative teams have gathered to talk through plans for employee support, one important option emerged: the ability for an individual to rescind his or her application for the new district in the event that a teacher was not selected.
"We recognize that everyone deserves an opportunity to shape the impact of job decisions. For some, a message confirming receipt of an application withdrawal is preferred over a letter stating they were not selected."
Menzel said the purpose of these letters was to give employees some level of control, if they wanted it. He said the districts received very few emails from staff wishing to withdraw their applications.
A press conference is scheduled for 4:30 p.m. Friday at the Ypsilanti Public Schools Administration Building, 1885 Packard Road. More information will be shared at that time about how the decisions were made and the number of teachers who will be offered positions.
Danielle Arndt covers K-12 education for AnnArbor.com. Follow her on Twitter @DanielleArndt or email her at daniellearndt@annarbor.com.