Posted on
Fri, Dec 21, 2012 : 5:59 a.m.
Ypsilanti appoints interim chief to head fire department
By Katrease Stafford
The city of Ypsilanti has named an interim chief of the fire department to replace outgoing Chief Jon Ichesco.
Captain Max Anthouard was named interim chief Thursday, according to City Manager Ralph Lange.
"This announcement was made in person by me to the majority of the members of the Ypsilanti Fire Department," Lange said. "This appointment will be effective Jan. 1, 2013."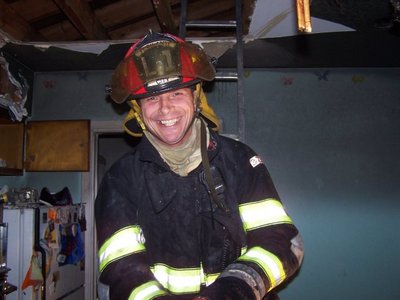 Courtesy Captain Max Anthouard
Ichesco's last day is Dec. 31. Ichesco has served as chief for about five years and he submitted a letter of intent to retire Sept. 24. Ichesco announced his retirement plans in October. To cut costs, Ichesco has served as both fire chief and fire marshal. It is not yet clear if Anthouard will be asked to do the same.
Anthouard has been a firefighter for 37 years, 19 of which were with Ypsilanti and the rest in Paris, France. Anthouard was promoted to captain in 2008.
Anthouard said he was "really excited" to be appointed interim while the search for a permanent chief continues. Anthouard has applied for that position.
"I won't be the interim chief for a long time, but I will be able to evaluate if I like the schedule and like the job," Anthouard said.
The change in leadership comes almost two months after an announcement that the number of firefighters per shift shift was being reduced from 5 to 4, prompting Ichesco to say that the change may reduce the level of service the department can provide.
By the end of the year, the department will have 15 people on staff.
Katrease Stafford covers Ypsilanti for AnnArbor.com.Reach her at katreasestafford@annarbor.com or 734-623-2548 and follow her on twitter.