Posted on
Fri, Jan 21, 2011 : 6 a.m.
National Heritage Academies, affiliate plan charter high school, K-8 school in Ypsilanti Township
By Kyle Feldscher
Charter school operator National Heritage Academies and affiliated company PrepNet hope to open a charter high school and K-8 school in Ypsilanti Township in time for the coming school year.
The companies propose to build the schools at the intersection of Merritt and Hitchingham Roads.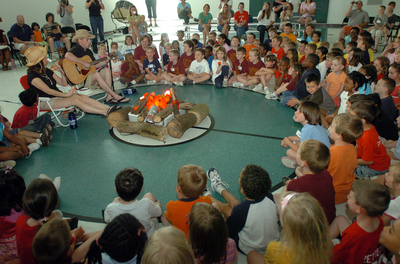 File photo
National Heritage Academies,
which operates 40 charter schools throughout the state and 67 schools around the country, is applying for authorization of a K-8 charter school on the site.
PrepNet
, which operates two
Grand Rapids
-area high schools, is applying for charter high school authorization, officials confirmed this week. Several K-8 NHA schools serve as feeder schools for PrepNet's west Michigan schools, and the company was founded by NHA founder J.C. Huizenga.
The new high school would be called Arbor Prep. Dave Angerer, executive principal of PrepNet, said the company's research has shown demand exists in the Ypsilanti area for a school similar to the two west Michigan schools.
A charter school is a public school operating under a charter contract issued by a public  authorizing body, which can be a university, local school district, intermediate school district or community college. Charter schools do not charge tuition.
In order to start a charter school, organizers must draft a charter and apply to an authorizer. It's not clear who the authorizer of the two schools would be.
Joe DiBenedetto, a spokesperson for NHA and PrepNet, said the applications are due at the end of January. The review process generally takes a few months and if everything goes according to plan, the schools would be open for the coming school year.
NHA currently operates two charter schools in Ypsilanti — Fortis Academy and South Arbor Charter Academy.
PrepNet operates Grand River Preparatory High School and Wellspring Preparatory High School in Grand Rapids.
The proposed location for the school is on the border of the Ypsilanti Public Schools and Lincoln Consolidated Schools districts.
Lincoln Superintendent Lynn Cleary said she's not too sure what effect the proposed schools will have on the district, but she's confident in the district's ability to retain students.
She pointed to the Washtenaw Intermediate School District's International Baccalaureate and Widening Advancement for Youth programs in which the district is participating as reasons parents would keep their children in Lincoln schools.
The International Baccalaureate Program offers students a standardized curriculum aimed at helping students succeed in the interconnected, globalized world. It's a program offered in schools around the world.
The WAY or Widening Advancement for Youth program is a project-based learning system for students who have dropped out of school, are at risk of dropping out or aren't on track to graduate.
"We're all about kids here. We have a great community here," she said. "I don't know if charter schools are going to be able to offer that. The arts and music programs here are second to none."
Cleary said Lincoln school board President Kim Samuelson has been hearing from parents about the proposed schools. Many of them have not been happy about the proposed schools' proximity to the district. She said she anticipates losing some students to the new schools if they are opened, but said the district will always welcome them back.
Ypsilanti Superintendent Dedrick Martin said the district will not change its strategy because of the proposed schools.
He said the district's New Tech High School, which follows a national model of project-based learning with an emphasis on technology, gives students an option for 21st-century learning. A planned redesign of Ypsilanti High School will result in a "vastly improved educational vehicle for all students."
"I am confident that when we complete the redesign process we will have a stronger, more competitive comprehensive high school that will retain and continue to draw students under the Schools of Choice program," he said.
Ann Arbor Public Schools spokeswoman Liz Margolis said she was not aware of the proposed charter schools because they will not be within AAPS' boundaries. However, she said the eastern side of the district has lost students to Ypsilanti area districts through the state's Schools of Choice program and said that the district is be aware of the competition for area students.
She said the district is confident its high school curriculum is strong enough to retain students.
"We feel very strongly about what the curriculum is at the high school level (in Ann Arbor) and we traditionally gain students back in high school," she said. "We know there are people that are looking for alternatives … we lose kids to charters but then get them back, we see that routine a lot."

View Proposed charter schools in a larger map Kyle Feldscher covers K-12 education for AnnArbor.com. He can be reached at kylefeldscher@annarbor.com.