Posted on
Wed, Jul 25, 2012 : 12:27 p.m.
Ypsilanti director of administrative services resigns, accepts new position in Kalamazoo
By Katrease Stafford
Ypsilanti's director of administrative services David Kowal has announced his resignation less than a year after accepting the job last September.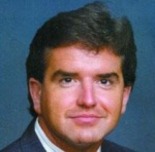 Courtesy Grand Rapids Press
Kowal submitted his letter July 20 and City Clerk
Frances McMullen
notified city staff Monday. His last day is Aug. 3.
Kowal has accepted a job in Kalamazoo as the administration manager for Metro Transit, Kalamazoo's public transit department. His start date is Aug. 13.
"I received notice last week that I was offered the position," Kowal told AnnArbor.com. "It's easier for me because that's where I'm from and that's where my family is. I'm not leaving Ypsilanti to leave Ypsilanti. I'm leaving because Kalamazoo is more convenient."
Mayor Paul Schreiber said since Kowal's initial hiring Sept. 6, 2011, his job title and responsibilities have evolved. He was initially hired as assistant city manager and replaced April McGrath after she accepted a job as Ferndal's city manager.
Kowal was responsible for the overall management of human resources, planning and community development, building and code enforcement and assisting in the general management of operations of city government.
Kowal served as the city's "chief labor negotiator" and played a key role in administering labor contracts and solving contract disputes.
Schreiber said no immediate decision has been made as to whether or not the position will be filled and most likely, City Manager Ralph Lange will decide what to do with the position. Lange said during the June 29 City Council meeting that he would be looking for ways to save money and stave off a possible $4 million deficit for fiscal year 2016 and $4.6 million deficit in 2017.
Kowal has a salary of $82,400.
"Lange starts July 30 and I think we're going to let him make the call," Schreiber said. "He needs to be able to start work and meet the rest of staff and determine what is the best way to address staff restructuring.
Schreiber said Kowal "will be missed" and credited him with helping develop the long term five-year financial plan for the city.
"He helped Ypsilanti a lot," Schreiber said. "David was an extremely hard worker and very detail orientated and made things understandable."
Kowal said although his tenure in Ypsilanti was "relatively short," he was able to develop a sense of the many financial challenges the city is facing.
"We have faced and continue to face many challenges that are very significant but the best part of any job, and the city of Ypsilanti is no exception, is working with a group of very dedicated employees that, in my opinion, are very undervalued," Kowal said.
Katrease Stafford covers the city of Ypsilanti for AnnArbor.com. Reach her at 734-623-2548 or KatreaseStafford@annarbor.com. You can also follow her on Twitter.