Posted on
Fri, Jan 27, 2012 : 5:57 a.m.
Ypsilanti District Library's Whittaker Road branch grows, evolves as it passes its 10th anniversary
By Tom Perkins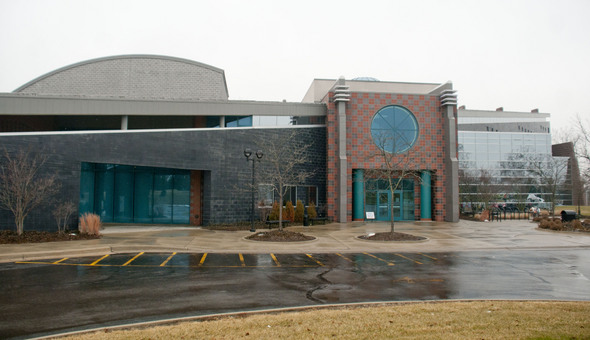 Tom Perkins | AnnArbor.com
Ten years ago, the Ypsilanti District Library's grand opening of its Whittaker Road branch attracted 3,000 people, requiring the Sheriff's Department to direct traffic and people to wait in line outside in the middle of winter to explore the new building.
"The pent-up desire for such a wonderful library was palpable; you could feel everyone's excitement," said Donna DeButts, YDL's community relations coordinator. "Everyone was saying 'Look at that, look at that, look at what we got!' It was our gift to the community; a beautiful and functional library that provides the things people want and need."
When the branch celebrates its 10th anniversary with cake and photos from its history at 3 p.m. Friday, it still finds itself popular in the community and successfully evolving to remain relevant in a time when so much information is at people's fingertips, at home or on the go.
One key statistic library officials point to is the 371,103 items checked out in 2002 compared with the 681,459 items checked out in 2011 at the 60,000 square foot branch.
"It clearly shows that there was a great need in the community that wasn't being met by the way library system was configured in 2001," DeButts said.
The expansion moved forward after voters approved bonding $15 million for a new building and an increase in operating funds 1998. Officials wanted a building that would make an impression, and they still hear people praising the colorful, post-modern structure or discovering it for the first time.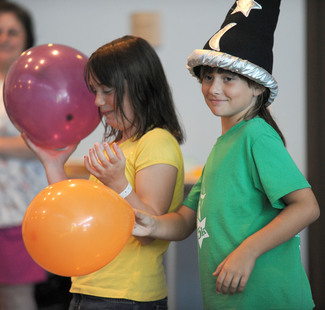 Angela J. Cesere | AnnArbor.com
That building and the location, which sees thousands of residents commute by it daily from Ypsilanti Township's southern neighborhoods to more commercial areas and Interstate 94 to the north, are two key components to the branch's success.
"The uniqueness of the building and its design has intrigued people to come in," said DeButts, who explained that residents said in 1998 that they wanted a new building but also wanted to maintain a presence in downtown Ypsilanti that is accessible to those who use the buses or bikes.
"So we did that, but those with cars drive by this branch in huge numbers every day. Whittaker Road is a main artery through Ypsilanti Township."
The opening of the Whittaker branch also bumped up the number of books, magazines, movies, CDs and other items available to the community by 150,000 overnight.
The YDL has traditionally enjoyed solid community support. Voters approved a new .38 mill tax levy in November 2010, and the YDL issued 5,500 new cards last year. DeButts said an estimated 90 percent of the Ypsilanti community held cards at its peak, but that number has dipped a bit to 78 percent in 2011. Still, that figure is much higher than national averages.
DeButts said the YDL has maintained its relevancy by staying ahead of changes in technology. In May it started offering e-books through a company that serves libraries across the state. That month there were 65 titles checked out, and in December more than 1,000 titles were checked out. Officials expect that number to significantly jump in 2012.
The librarians have also learned to use the various e-readers - Kindle's, iPads, Nooks and others - and are now offering courses that train residents how to use them. But the library is aiming to serve the whole community, DeButts said, and is continuing to offer classes that are as basic as demonstrating how to use a mouse.
The YDL also is adding a variety of new services wherever possible, such as offering use of kilowatt meters. The devices are plugged into an appliance, computer or any other electronic device at home to provide readings on how much energy is being used and its cost.
"I think that's what the future of the library looks like," DeButts said. "How can we continue to provide services people can't afford to have for themselves and lead the way to show them how to use those things?
"We're going to be busy for a long time, so anyone who is singing the death knell for libraries is wrong. The library is working hand in glove with communities to provide resources for everyone."