Posted on
Thu, Oct 4, 2012 : 2:59 p.m.
Ypsilanti High School principal placed on administrative leave pending investigation
By Danielle Arndt
Ypsilanti High School Principal Robert Belous was placed on administrative leave Tuesday to allow the district time to investigate various ongoing concerns.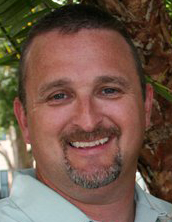 From Facebook
Director of Human Resources
Sharon Irvine
said the concerns are "not egregious" but rather involve a series of cumulative complaints, not a singular incident.
She said it was too soon to comment on the nature of the concerns, but said the district felt it was appropriate to look into them at this time.
Ypsilanti Public Schools hired Belous prior to the 2011-12 academic year at a salary of $99,412.33. That is a Step 6 on the Ypsilanti Principals and Administrators Association's salary scale for high school principals, according to a letter in Belous' personnel file, which was obtained by AnnArbor.com.
Belous was hired to lead YHS through a redesign and various other reforms. He reported to the Board of Education on his progress in February and cited higher staff and student attendance rates and a decrease in student discipline referrals.
Personnel records AnnArbor.com obtained in August via a Freedom of Information Act request contained no documentation of complaints or disciplinary actions against Belous.
Prior to accepting the high school principal's position at Ypsilanti schools, Belous was an educational consultant with APEX Learning. He also worked for Perry Public Schools where he received glowing reviews from parents, district board members and the superintendent, according to letters of recommendation found in his personnel file.
Irvine said while Belous is on leave, Ypsilanti New Tech Principal Cory McElmeel and YHS Assistant Principal Aaron Rose will be filling in and can address any questions or concerns that parents and students may have.
Danielle Arndt covers K-12 education for AnnArbor.com. Follow her on Twitter @DanielleArndt or email her at daniellearndt@annarbor.com.