Posted on
Wed, Jan 23, 2013 : 6:37 p.m.
Ypsilanti Housing Commission chooses new executive director
By Katrease Stafford
The Ypsilanti Housing Commission has chosen its new executive director to lead it out of troubled status, said board President Deborah Strong.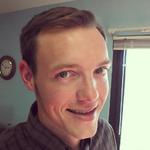 From LinkedIn
The board picked
Zachary Fosler
, the executive director for the Gallia Metropolitan Housing Authority in Bidwell, Ohio.
He oversees and directs all housing authority personnel and operations, including public housing and housing choice vouchers.
As director, Fosler prepares and manages an annual agency budget of $1.5 million. During his time as director, Fosler closed a $150,000 annual budget gap and ended the following fiscal year with a $40,000 surplus.
Strong said all of the applicants had seemingly strong backgrounds in housing. Strong said the commission received nearly 40 applications.
"I don't think we could have gone wrong with any of them," Strong said. "There were certain things that made this a better fit. One of the things we were impressed by is he brought a kind of energy and he has a background in innovation."
Strong said the board and the panels, which consisted of community members and local officials, were struck by how Fosler made a transition from the corporate world to the service field.
"He found a way to marry his business background with commitment to people and this was his way by going this route with housing," Strong said.
A start date and salary have yet to be figured out for Fosler, but the commission, along with its attorney David Blanchard are in the process of hammering out the details.
"Where we are right now, we have given him a conditional offer and we're still working on putting together his employment package," Strong said. "He needs to give adequate time for his agency to start the process of replacing him. Hopefully we can put something in writing this week."
Previous director Walter Norris had an annual salary of $105,686.88.
"We have less money now than when Mr. Norris was here," Strong said. "That's going to be a factor of discussion. That is part of the negotiations."
Strong estimates Fosler may start somewhere between six to eight weeks from the time of him signing a contract, since he has to move to the area from Ohio.
Strong said one challenge facing the new director as he moves forward is addressing the goals outlined in the recovery agreement created by the Department of Housing and Urban Development.
"We also need an ambassador to the community to make connections with the chamber, community organizations, connect with faith-based groups and other housing organizations," Strong said. "We need to do some more outreach in a real positive kind of way and become actively involved in the housing issues that are not just affecting us, but all families (in Washtenaw County) as it relates to homelessness and poverty."
Strong said she is confident that Fosler will be able to lead the commission in the right direction.
"I think it speaks volumes that all of the panels spoke very highly of him and so did our council people," she said. "There's a really good feeling about this one and I think he can bring something good to this community."
Katrease Stafford covers Ypsilanti for AnnArbor.com.Reach her at katreasestafford@annarbor.com or 734-623-2548 and follow her on twitter.