Posted on
Wed, Mar 6, 2013 : 5:58 a.m.
Ypsilanti mayor: Redevelopment, preservation key to 'destination college town' transformation
By Katrease Stafford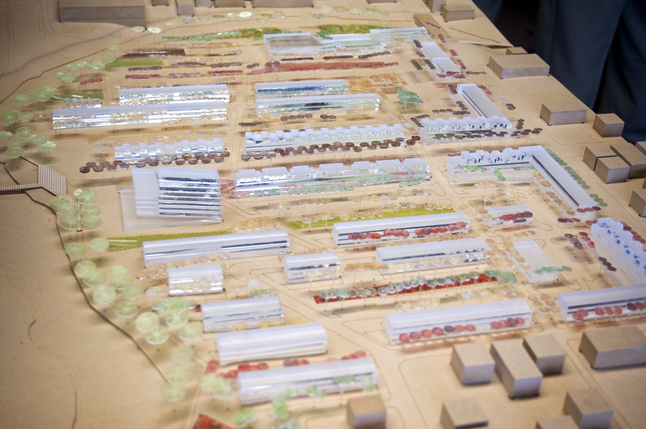 Joseph Tobianski | AnnArbor.com
Redeveloping Water Street, historic preservation, and retaining city service levels are all key to furthering the city of Ypsilanti's growth and transformation into a destination college town, said Mayor Paul Schreiber in his State of the City address Tuesday
Schreiber's 24-minute address entitled the State of the City 2013: Shaping Ypsilanti, focused on these topics and urged public involvement in the city's master plan revision process.
The draft master plan is expected to be available for review in the summer and completed by the end of this year.
"When I was writing the state of the city, it occurred to me that it was the perfect time we were having the state of the city," Schreiber said. "We haven't had a master plan update since 1998 to look back on last year or the last number of years."
Schreiber said his past addresses typically focused heavily on the city's budget, but he decided to digress from that this time.
"I've always talked about the budget in past state of the city's and it certainly helps to make the city run but it's not all of it," he said. "In fact it's a small part when you look at everything else going on, all of the changes… .The artistic community coming in. Ypsilanti is really changing and I think its becoming a destination college town."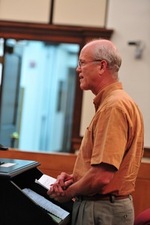 Schreiber mentioned the master plan update will address what type of developments should happen on Water Street and will continue Ypsilanti's transition from being a predominately manufacturing town.
Schreiber reiterated Water Street development is key for the city's future.
The proposed Family Dollar store may be the first development to come into fruition on the Water Street property.
Schreiber noted the proposal has "sparked spirited comments."
"Critics preferred independent retail or a supermarket to attract customers to other businesses downtown," Schreiber wrote in his state of the city address. "Supporters wanted to start development now with a viable proposal."
The City Council is expected to consider the purchase agreement at its March 19 meeting and a public hearing will be held.
The city's budget
Since the rejection of the city income tax and Water Street debt millage proposals last spring, city staff has been reduced due to retirements and resignations, even though property values and property tax revenues have stabilized, Schreiber said.
As a result, the city's motor pool fund is being reallocated to account for a smaller city workforce and a number of other changes are coming down the line, according to Schreiber.
"The city solid waste or garbage fund is out of reserves and will require hard negotiating for the new contract this year," Schreiber said. "The major and local streets funds are depleted and will not allow major road repair without the help of other funding. Many cities are in much worse shape than Ypsilanti, but running the city with reduced staffing under the current structure is unsustainable."
As a result, the city is considering a hybrid public safety model that would include a smaller fire department and cross-trained police officers who can also respond to a fire.
"This system is projected to be more cost effective than the current system or consolidating with other municipalities," Schreiber said.
Street lighting costs amount to about $500,000 per year and the city is considering a streetlight special assessment district to pay for that cost as well as an upgrade to LED technology.
"The combination of savings and increased revenue pursued by city council will bring Ypsilanti closer to a balanced budget," he said. "...These changes will allow the city's general fund to be solvent until 2018.
Ypsilanti's transportation system
Last year the Ypsilanti Downtown Development Authority conducted an extensive parking study that included several recommendations that would make the city safe and accessible for all means of transportation.
"Parking study recommendations included weekend parking enforcement, locations for additional bicycle racks, decreasing parking rates in zones farther away from business hubs, and instituting a pay-by-cellphone pilot program in addition to metered parking," Schreiber said. "These changes will be considered by Ypsilanti City Council in the future and will lead to more convenient and accessible parking in the city."
The city is continuing to work with other elected officials throughout the county to create a viable transit option.
Right now Ypsilanti, Ypsilanti Township, and Pittsfield Township all have purchase-of- service agreements with the AATA that are subject to annual budget scrutiny by each government, Schreiber said.
"The AATA can't depend on this funding and can't permanently expand bus service," he said. "As a temporary pilot program, AATA expanded weekday and weekend service on route 4 along Washtenaw Avenue from Ypsilanti to Ann Arbor. This has increased ridership by 30 percent and demonstrates that bus transit can be successfully expanded; however, a permanent funding mechanism must be identified."
Historic preservation and broad redevelopment
Schreiber believes preservation of the city's historic buildings will further the city's redevelopment efforts.
The Ypsilanti Historic District was created in 1978 and is the seventh largest in the state, Schreiber said.
"Only Detroit, Grand Rapids, Kalamazoo, and Ann Arbor have more historic buildings," Schreiber said.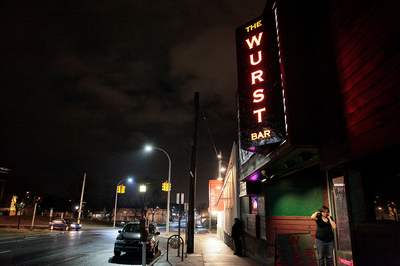 Over the years, the city council has saved historic structures by transferring them to responsible owners or by expanding the historic district.
"In the 1970s, the Quirk City Hall, the old Ypsilanti Firehouse, the Ladies' Library, the Gilbert Mansion, and the Towner House were saved by the actions of Ypsilanti City Council," Schreiber said. "In 1983, Eastern Michigan University preservation students successfully fought to save Welch Hall from demolition and its site from becoming a parking lot."
Welch now is home to the university's administrative offices, including the president's office.
Schreiber said the revitalization of several downtown buildings, led to the creation of many of the city's current successful businesses such as Beezy's, MIX, Bona Sera Cafe and B-24's.
" The long-neglected Campus Town corridor on West Cross street across from EMU now boasts the trendy Wurst Bar, the Crossroads Bar and Grill and dependable good food at the Tower Inn," Schreiber said. "Last November, the owners of Sweetwaters Coffee and Tea shop in Ann Arbor signed a lease agreement for office space in Andrew O'Neil's redevelopment of the former Campus Drugs."
Schreiber said the city is continuing its effort to target blighted properties and those structures are being sought out by the Administrative Hearings Bureau.
"Currently, 43 of 47 targeted dangerous properties have been abated or demolished," Schreiber said. "Most recently, through the efforts of the AHB, City Council has ordered three blighted properties to be demolished and the Smith Furniture building roof to be repaired."
Katrease Stafford covers Ypsilanti for AnnArbor.com.Reach her at katreasestafford@annarbor.com or 734-623-2548 and follow her on twitter.