Posted on
Sat, Feb 2, 2013 : 5:58 a.m.
Ypsilanti to plant 500 trees on Water Street property
By Katrease Stafford
The city of Ypsilanti will plant 500 trees this year on the Water Street property to increase and diversify its public tree stock and improve the overall tree canopy.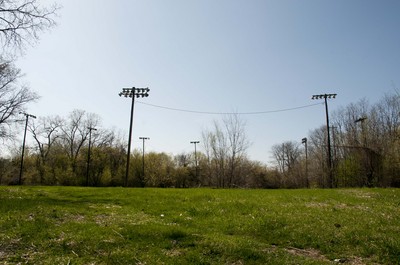 Tom Perkins | AnnArbor.com file photo
The trees will be planted in the city's tree nursery on the southeast corner of the Water Street property in the former Old Gilbert Park baseball diamond.
The city is working to revitalize its "urban forest" and in 2011, the city completed an inventory of its existing public trees.
The inventory check revealed the city's trees are more on the mature side and in need of increased diversity. Ypsilanti has about 8,835 trees, stumps, and planting sites not including private backyard trees.
The city was able to use grant funds to plan and develop the tree nursery to help grow 500 to 600 trees over three to five years to be planted as street trees throughout the city.
City Planner Teresa Gillotti said the city received a Great Lakes Restoration Initiative Grant that was one of President Obama's efforts to make sure attention was paid to the Great Lakes region.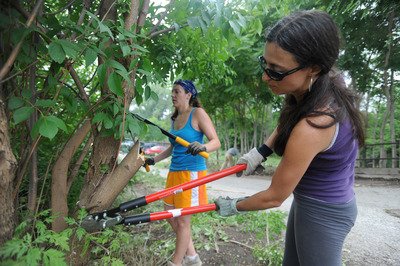 Angela J. Cesere | AnnArbor.com file photo
Gillotti said a specific call was made to urban forestry projects and the city received a $144,000 grant to cover the project. The saplings are expected to cost anywhere from $3 to $22.
Ypsilanti has partnered with ReLeaf Michigan, a nonprofit tree organization, to help recruit and train volunteers to help plant and tend the nursery.
Volunteers have planted about 350 trees since the tree nursery was created in spring 2012, ReLeaf project forester Christine Forton.
"We have a lot of connections to volunteer groups to oversee the survival rate of these trees," Forton said. "We have a diverse range of trees. We've ordered some native and not native trees. They range from oaks to tulip trees."
The city, along with ReLeaf, is now looking for 125 volunteers to help plant the bare-root saplings on April 19 and April 20. Forton said the project will replace some of the trees that were lost in 2012.
"This is the second phase of this tree nursery," Forton said. "The survival rates of the ones that were planted were very low due to the drought and we had a very hot season last year."
Forton said a pump being powered by a small solar panel will pump water from the Huron River to irrigate the trees. A contractor has been hired to come in after all the trees are planted to make sure each sapling has an irrigation line in place.
After the trees are planted and have grown for three to five years, the city will transplant them to parks and places for street trees around the city.
Gillotti said the purpose of the tree nursery is to further the appeal and walkability of the city. Gillotti said studies have shown that communities with an ample amount of healthy trees and a tree canopy often benefit from higher property values and commercial activity.
"This has always been a part of Ypsilanti's identity," Gillotti said. "We felt a nursery was a great way to engage residents in the process."
Those interested in volunteering can email Forton at cforton@releafmichigan.org for more information.
Katrease Stafford covers Ypsilanti for AnnArbor.com.Reach her at katreasestafford@annarbor.com or 734-623-2548 and follow her on twitter.