Posted on
Thu, Mar 15, 2012 : 5:57 a.m.
Blight fight: Ypsilanti Township targets 10 property owners with mold, mice and other code violations
By Tom Perkins
Once again, Ypsilanti Township's Board of Trustees approved staff and its legal department moving forward with court action against multiple property owners.
At its March 12 meeting, the board unanimously approved staff to take legal action - if necessary - against 10 property owners, which is triple the usual load.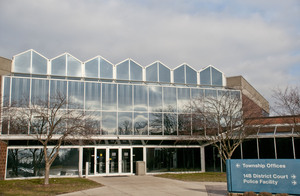 Tom Perkins | For AnnArbor.com
Among the issues before the board were illegal businesses, vacant homes overrun by mice and vacant homes with integrity compromised by raw sewage and floods from burst pipes.
In all cases, property owners have the chance to bring their property up to code or meet zoning requirements, though officials say many have been unresponsive so far.
The township now is targeting three commercial properties. If the owners of Hani Auto fail to meet township demands, officials will ask the Washtenaw County Circuit Court to order the business, at 1473 Ecorse Road near Woodlawn, to be cleared of an excessive number of cars in its lot and address a variety of building code violations.
Hani is purchasing wrecked vehicles at an auction in Detroit, making major repairs, then reselling them on the lot, officials charge.
After neighboring businesses and residents began complaining about the number of cars stored there, officials from the Township's Office of Community Standards twice investigated Hani. Under current zoning laws, the business is allowed to perform minor repairs - such as oil changes - and store up to five cars with valid work orders.
In January and July 2011, officials found the lot packed with cars and the building full of code violations. The building was subsequently placarded as unfit to occupy. In late February, building inspectors found 35 cars in the lot, tires stored in an unsafe manner and numerous code violations.
"They will never be permitted to have 35 vehicles on this lot," Building Director Ron Fulton told the board during a presentation on the properties.
"The flagrant disregard for zoning law, township approvals and previous enforcement has created a public nuisance that will require circuit court action to effectively abate," Township Attorney Doug Winters wrote in a memo to the board.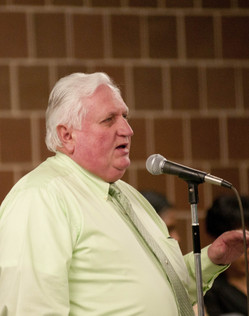 Tom Perkins | For AnnArbor.com
Officials also are a step closer to taking court action against the owner of the former Wright's Auto used car lot at 1335 E. Michigan Ave.
The township was called to the property on Feb. 29 because a pipe burst and water was pouring out of a small building on the lot.
The building has been condemned, and the owner said her intent is to sell it as is, though officials will ask a Circuit Court judge to order quick action if the owner continues to ignore notice of violations she has been issued.
The board also authorized staff to take legal action against the owner of the former Ace Appliance store at 1601 E. Michigan Ave. if a variety of issues aren't addressed. The exterior is generally in poor condition, and officials say there is evidence that a leaking roof has led to mold growth and structural rot.
The daughter of the man who formerly ran Ace and the current owner told the board during public comment that her family already has started making improvements and have more planned.
Additionally, the Washtenaw County Sheriff's Office has been called to the property over reported drug use. The owner said her brother is a drug addict, and the family is working to get a court order preventing him from entering the property.
Supervisor Brenda Stumbo said the township is willing to work with the family and the township wants to avoid court, if possible.
"Our goal is always compliance," she said.
"I'm happy to hear representatives of that property are taking those issues seriously," Fulton later added.
The board also approved legal action, if necessary, against seven residential properties.
The owner at 992 Hawthorne Ave., quickly moved out several weeks ago and left behind "more mice in one location than we have ever seen," Fulton said. He said the house was so full of mice that they were were jumping out of a birdcage in the home as officials were taking pictures of the conditions.
"We are obviously concerned about mice making it out into neighborhood if we don't nip it in the bud," Fulton said.
At 554 East Grand Boulevard, neighbors called the fire department after spotting water pouring out the backside of the vacant house. A pipe burst, and water filled the basement to within a foot of the first floor.
Fulton said blocks supporting the house are beginning to crumble, raising serious concerns over the home's stability.
Building officials also have concerns over the structural integrity of a home at 40 E. Campbell Ave. The home is owned by the U.S. Department of Housing and Urban Development and has sat vacant for three years.
Its basement recently filled with raw sewage after neighboring Burger King's sewer line backed up. Fulton said at the meeting that he learned earlier in the day that HUD had sold the home for $1,500 but failed to tell the buyer that the house had been served with a notice of violation.
A home at 1650 E. Forest Ave. is infested with mold and has been abandoned since its owner walked away two years ago. Fulton said neighbors there have been maintaining the lawn, but the home has numerous code violations and a detached, collapsing garage that is "just a beautiful gift to the neighborhood."
Mold also is an issue at 7922 Lake Crest Drive, where neighbors have been taking care of the lawn around the abandoned home, but complain that every time the wind blows, shingles rain down on their lawn. Fulton said the roof is leaking, fostering mold growth inside the house.
Officials were recently alerted to a large Victorian home at 597 Grand Boulevard by LAWNET officers who were making a drug bust there. Fulton said the house is full of code violations and the owners chopped it up into a duplex without permits.
"It is not a safe duplex," Fulton said. "It needs some serious attention."
The only home that was occupied other than 597 Grand Boulevard when it was brought to building officials' attention was at 7186 Rawsonville Road, which caught fire while workers made improvements to the boiler. The house also had serious electrical wiring hazards and was illegally converted into a duplex where children were living.
There is also "decades" worth of old junk and blight in the backyard, Fulton said.
Winters said township officials continue to get positive feedback from residents for their work in addressing blight issues.
"It's good to see their emails saying 'Thank you thank you for finally getting rid of this blight,' " Winters said. "You have to take these small successes and carry them over to other neighborhoods that have also seen some successes."
Tom Perkins is a freelance reporter for AnnArbor.com.