Posted on
Sat, Jul 27, 2013 : 5:58 a.m.
Ypsilanti Township sees drastic reduction in feral cat population after pilot program
By Tom Perkins
Ypsilanti Township is labeling a creative solution to controlling its booming feral cat population a success.
In March, the township began a "Trap-Neuter-Return" pilot program in six neighborhoods that has reduced the number of orphaned feral kittens there by 83 percent from 2012.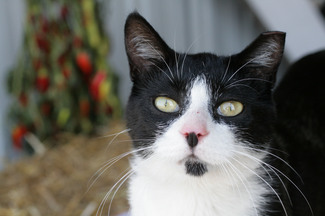 Photo Courtesy of the Humane Society of Huron Valley.
"This is a very good start on a very difficult endeavor," said Trustee
Mike Martin
. "The cats haven't been sterilized or spayed or neutered for so long that it will take a while get to where we can start really limiting feral cat reproduction."
Officials counted 163 orphaned kittens in the test areas in 2012 but only 28 in 2013.
The program, which is a partnership between the Humane Society of Huron Valley, the township and volunteers, also exceeded the goal of 130 sterilizations by 17 spay/neuters.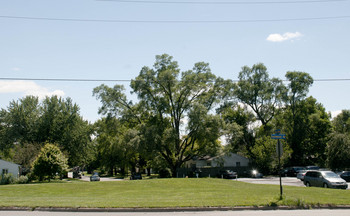 Tom Perkins | For AnnArbor.com
Martin said the program will be continued, though he isn't sure on what level or how it would be funded. More information might be available when Humane Society representatives speak about the results to the Board of Trustees at its next regular meeting.
The $10,000 effort involves building shelters that attracted feral cats, which were then live-trapped and brought to the Humane Society. Volunteers care for the shelter, and maintain food and water supplies.
The Humane Society next sterilizes the cats, treats them for disease and releases each one back into the colony where they were found. Their ears are tipped so officials know the cat has been treated.
Feral cats — or "community cats," as the HSHV refers to a broader population of outdoor, wild cats averse to human contact — have particularly been an issue in Ypsilanti Township. On more than one occasion, township ordinance officers have encountered vacant homes sheltering up to 60 cats.
Cats are known to have up to three litters annually.
Martin highlighted that the program limits cats' ability to reproduce, so the population will only slowly decline as cats die of natural causes.
"Until we can get the population under control we're going to have to establish colonies to ensure their health and safety, the health and safety of other animals that come in contact with the cats and prevent them from becoming a public nuisance," Martin said.
In each neighborhood, volunteer "caretakers" work with Humane Society staff to develop community cat "TNR colonies." Brittany Keene, the HSHV's community cat coordinator, previously explained the colonies will be in wooded, secluded areas adjacent to identified neighborhoods.
The colonies are in the West Willow neighborhood; the Greene Farms and Millpoint subdivisions; near Merritt Road and Hitchingham; in several locations in south Ford Lake neighborhoods; at Big Pine Drive and Huron River Drive; in the neighborhood bordered by Holmes, Prospect and Clark Roads; near Ecorse Road and South Ford Boulevard; and in the Elmcrest neighborhood.
Officials try to keep the exact location secret because residents have been known to attack and kill feral cats.
Each colony will include a shelter similar to a dog house with entrances that are too small for predators. Caretakers will provide food in the shelter and the relative isolation and will pull the neighborhoods' community cats away from other areas where they may be living inside the neighborhood.
The problems associated with community cats in a neighborhood don't threaten humans' safety but the yowling, spraying and other similar behaviors can be a nuisance
Tom Perkins is a freelance reporter. Contact the AnnArbor.com news desk at news@annarbor.com.