Posted on
Tue, Jan 15, 2013 : 5:57 a.m.
Ypsilanti manufacturer plans $1.4M expansion: New R&D center, 20 jobs added and revenue gains
By Katrease Stafford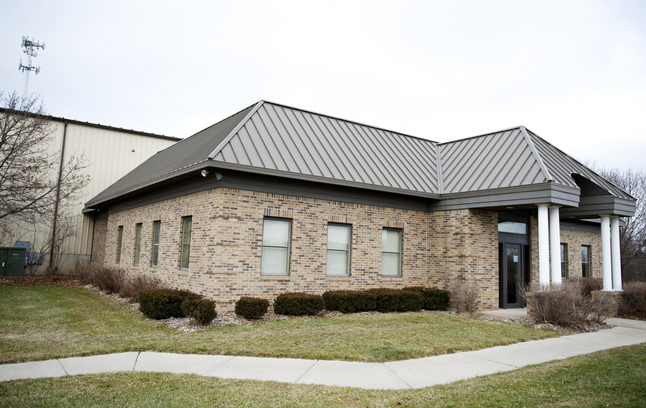 Daniel Brenner | AnnArbor.com
American Broach, an Ypsilanti headquartered company, is investing $1.4 million in the purchase and upgrade of a facility to house its new research and development center and employees.
American Broach manufactures machines that create parts for the automotive, defense, train, aircraft and other industries. The company produces intricate cutting machines and was founded by Francis Lapointe in 1919 in Ann Arbor at the suggestion of Henry Ford.
Company president Ken Nemec said in addition to the $1.4 million to be invested at the new 42,800-square-foot facility at 535 S. Mansfield St., $200,000 will be spent to cover the cost of moving and buying new appliances.
CBRE Senior Associate Tim Guest, who represented American Broach, said the deal closed Nov. 30. The building was owned by B2 Investments. Swisher real estate agent Tony Caparese brokered the deal.
Nemec said the company will be moved in by June.
"This will be a great expansion for them," Guest said. "They're at capacity."
City Planner Teresa Gillotti said the company had originally planned to expand on its existing site to house the research and development center, but decided against it when it calculated the costs.
"It would have cost way more to build than buy another one," Gillotti said.
The business is at 575 S. Mansfield, but Nemec said the company has outgrown the 22,580-square-foot facility. The company will still use the old facility, which it purchased in 2007 for $1.2 million from the Marsh Plating Corporation.
Half of the new building will be used for research and development to advance the company within what Nemec calls a niche industry. Nemec said there are only five or six competitors within North America.
"We have been doing some R&D projects and we have been working with U-M and some think tanks to give us a competitive advantage globally," Nemec said. "Since it's such a niche industry, it's hard to invest in it unless you come up with a payback that is a huge new technology. We've found a few things that we think can do that."
Nemec said the expansion project is "a lot to bite off" considering the economy is still making strides to recover, but he sees an opportunity for growth within the industry.
"We have a bunch more products in the incubator and just need the room," Nemec said. "Our order books are full and we can either take this chance and jump in or just be satisfied where we are. ... In truth, a business is either growing or dying."
American Broach has seen growth due to its international customer base.
In 2008, its revenue figures were at about $4.5 million and it hoped to continue on a trajectory of growth, for which it has. The company is finalizing its financials, but Nemec said 2012's revenue will come in just shy of $8 million.
The goal for the 2013 fiscal year is to amass $9 million and continue the trend.
"We'll probably surpass those numbers," Nemec said.
The growth, according to Nemec, is due to a new focus for the company which has honed in on value pricing for customers, while providing quality products that cannot be obtained overseas.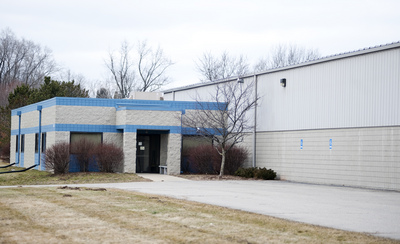 Daniel Brenner | AnnArbor.com
"You can't sell in this world today unless you're selling at a price point where customers can buy," Nemec said.
In terms of employees, Nemec said the company has seen growth in that area as well. American Broach moved from its decades-long home on Jackson Road in Ann Arbor in 2008 and at the time, the company had less than 20 employees.
"We're up to nearly 50 people now," Nemec said." We've added about 20 employees. It's been a really nice growth trend."
The company is looking to fill four additional positions, but Nemec said the search for suitable applicants has not been easy.
"One goal is to find young people," Nemec said. "Thirty or 40 years ago, you could hire someone that had an apprenticeship under their belt and in six months, they would be making you money. Today, we know we're going to get a young person that hasn't had any real shop experience. ... We are looking to hire people from Ypsilanti."
The average wages at American Broach are $20 per hour, $22 per hour for skilled trades, Nemec said, and employees get full benefits.
Although the company has seen growth, it, too, experienced the recession that saw many businesses close. Nemec told AnnArbor.com two years ago that he considered his company a "survivor."
"A lot of our competitors got very weak and several went out of business," Nemec said. "Some are extremely weak and cash strapped and had no choice but to downsize."
With those businesses shuttering their doors, the auto industry is having a very difficult time finding the cutting tools American Broach makes.
"There's more demand than there is supply," he said. "They could buy outside of the U.S., but they come right back to us because they can't tolerate the poor quality. To have a local company be there to support you is more important than the low price you can get from India or China."
Chrysler Group, LLC, one of American Broach's customers, saw a 10 percent increase in sales for 2012.
The auto industry accounts for nearly 65 percent of the company's sales and as the industry continues to post gains, the company does as well, Nemec said.
"That's why we bought the building," he said. "We're on an upward trend and the economy is going to build and people are going to be able to buy cars. I think over the next six or seven years, we're going to continue to see growth."
The company will be applying for a real and personal property tax abatement with the city that will go before council in the coming months.
"It's great they're taking over another building," Gillotti said. "For us we're excited and happy the industrial park is staying pretty full and buildings are in use."
Katrease Stafford covers Ypsilanti for AnnArbor.com.Reach her at katreasestafford@annarbor.com or 734-623-2548 and follow her on twitter.