Posted on
Thu, Apr 22, 2010 : 6 a.m.
El Dia de Los Ninos Cultural Celebration at Ann Arbor District Library Sunday
By Frances Kai-Hwa Wang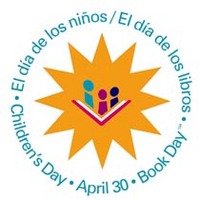 If you Google "Children's Day," you find a huge list of countries that celebrate some sort of Children's Day Festival, plus International Children's Day and Universal Children's Day. I always love the special dolls and kites on Japanese Children Day, originally known as Boy's Day (
kodomo no hi
), and Girls' Day or Doll Festival (
hina matsuri
). I am surprised to discover that the United States used to have a Children's Day, too, before there was even Mother's Day or Father's Day, as far back as the 1860s, but it is no longer celebrated as such. We are lucky to be a multicultural community so we can celebrate Children's Days in the context of many different family traditions throughout the year.
The Ann Arbor District Library, in conjunction with the Ypsilanti District Library, will be hosting an "El Dia de Los Ninos Cultural Celebration" Sunday, April 25, 1:30 to 4:30 p.m., at the Downtown branch of the Ann Arbor District Library with Mariachi music, folkloric dancing, and traditional treats and crafts. According to the Ann Arbor District Library's Web site, "On this traditional day of celebration, we will promote literacy for people of all cultural and language backgrounds."
Check out award winning author and poet Pat Mora's Web site for more information where she writes, "Celebrate El dia de los ninos/ El dia de los libros Children's Day/ Book Day April 30th and every day of the year."
The Downtown branch of the Ann Arbor District Library is located at 343 S. Fifth Avenue in Ann Arbor. For more information on this event call the Library at 734-327-4555.
Frances Kai-Hwa Wang is a second-generation Chinese American from California who now divides her time between Ann Arbor and the Big Island of Hawaii. She is editor of IMDiversity.com Asian American Village, lead multicultural contributor for AnnArbor.com and a contributor for New America Media's Ethnoblog. She is a popular speaker on Asian Pacific American and multicultural issues. Check out her Web site at franceskaihwawang.com, her blog at franceskaihwawang.blogspot.com, and she can be reached at fkwang888@gmail.com.