More Than Four Walls
Pets:

Camp Bow Wow of Ann Arbor and MHS partner to hold low-cost microchip clinic

Posted on Thu, Oct 13, 2011 : 9:06 a.m.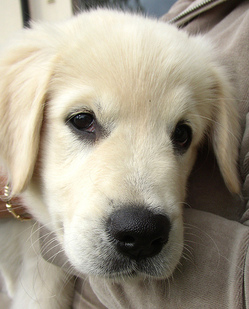 flickr photo by per ola wieberg
Lost pets are a common topic on the AnnArbor.com pets section, and strategies to keep pets safe can't be stressed enough. The problem is that pets — both dogs and cats — cannot speak for themselves if they do become separated from their humans.
Granted, no one expects his or her pet to come up missing, so it's natural to feel unprepared when it happens. But there are things that we can do in advance to help with that.
Aside from care in training to keep pets where they need to be and identification tags on their collars, there is one invaluable tool that makes it easy for pets to be identified even if all else fails: the simple act of microchipping.
A practice that has become more the norm these days, microchipping is a fast, easy and reliable way for any facility who has a microchip reader wand — like an animal shelter, humane organization or veterinary office — to identify a pet who has lost its way.
Some pet owners find the procedure's cost to be out of reach. In realizing that, two local organizations joined forces in hopes that more area pets can be safeguarded.
For a few hours on Saturday, Oct. 15, staff from The Michigan Humane Society will be performing microchipping procedures at Camp Bow Wow in Ann Arbor for only $18 per pet, about half of what it might usually cost.
"Getting your pet microchipped is a great way to help ensure that he'll have a ticket home in the event he becomes lost," said CJ Bentley, MHS senior director of operations.
"Losing a pet is a heartbreaking experience, and we want to make sure that we see fewer homeless pets and more happy reunions. We're very happy to be working with Camp Bow Wow to provide this service to pets and their families."
Barbara Patton, owner of Camp Bow Wow and MHS member, said she first approached MHS about some ideas she had about helping area pets, and holding an event like this seemed to be a great fit.
"The well-being of their animals is a priority for pet owners, and this can help put a great tool within reach more of them," adds Patton.
Open to both domestic species, pet owners should remember a few tips to help the process run smoothly.
All dogs and cats must be on leashes or in appropriate carriers, and please ensure your pet is comfortable around other animals.
Be ready to provide the necessary information to register your microchip, including home address and phone number, name and phone number of your pet's veterinarian, and an alternate contact person's name and phone number.
Payment can be made by cash or credit card.
Camp Bow Wow is located at 552 State Circle in Ann Arbor. The clinic runs from 10 a.m. to 2 p.m. and is on a first come, first served basis. For additional information, visit the MHS website by
clicking here
.