More Than Four Walls
Pets:

Diamond adds batches of adult dog formula to ever-growing list of recalled pet foods

Posted on Sun, May 20, 2012 : 10:15 a.m.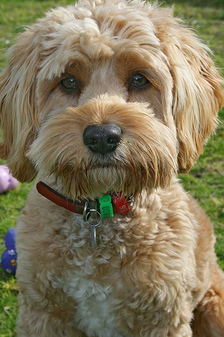 flickr photo by Ryan Carr
It all started in early April: Three separate recalls issued for specific brands of dog food made by Diamond Pet Foods that did test positive for Salmonella.
It was the first of several, in fact. Statements released by the company continued to stream through the following weeks — typically on Friday afternoons — and has resulted in the largest pet food recall since 2007.
This past Friday proved to be no exception: Yet another voluntary pet food recall was issued by the company that affected its own brand.
Earlier last week, the Food and Drug Administration released its findings of their investigation into the South Carolina facility that is owned by Diamond and produces dry kibble for several companies, including Apex, Kirkland (Costco), Wellness, Premium Edge and Taste of the Wild — the latter being a very popular grain-free option.
According to a poll done last week, 64 percent of our readers have been affected by the vast recall that stems from contamination of a strain of bacteria, Salmonella infantis.
The newest recall affects one specific formula, Diamond Naturals Small Breed Adult Dog Lamb & Rice Formula Dry Food.
The recall involves the following production code and "best by" dates of this formula:
DSL0801, 26-Aug-2012
DSL0801, 26-Aug-2012
DSL0801, 27-Sept- 2012 (Product manufactured on Aug. 26, 2011 & packaged on Sept. 27, 2011)
DSL0801, 18-Oct- 2012 (Product manufactured on Aug. 26, 2011 & packaged on Oct. 18, 2011)
DSL0801, (Samples)
The food was shipped to several states including Michigan, and as the company indicates on the website that they created specifically for the recall, diamondpetrecall.com, "further distribution through other pet food channels may have occurred."
If you are unclear if the product that you've purchased is included in the recall, or if you would like replacement product or a refund, Diamond Pet Foods has instructed consumers to call the company toll free at 1-866-918-8756, Monday through Sunday, 8 a.m.-6 p.m. (EST).
Click here for more on this specific recall.
As always, you can stay up-to-date on all pet food-related recalls here on the pets section.