Posted on
Tue, Jan 22, 2013 : 6 a.m.
ASPCA partners with Legal Zoom to help pet owners when considering pets in the estate planning process
By Lorrie Shaw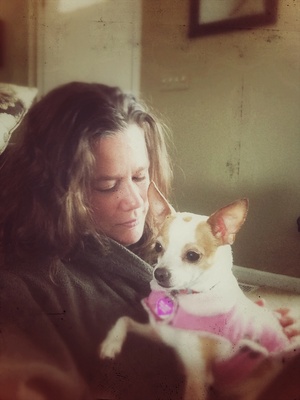 Lorrie Shaw | Contributor
It's no secret that for many of us,
pets
are a huge part of our lives. The engagement that we see
here on the pets section
each week is a testament to that, and in my daily adventures it's very evident.
A lot has changed in recent times when it comes to caring for our companion animals, and it's not limited to their health, feeding or even training: the weight of the legal and ethical responsibility that we take on when welcoming a pet into our lives has become amplified as well. A growing number of people are taking that into consideration when thinking of the long-term, and they are addressing the question: "What would happen to my pets should I die?"
A while back, I addressed the topic of Companion Animal Trusts and their growing popularity, and the accompanying poll painted a interesting picture: more pet owners are willing to take measures to ensure that their furry and feathered friends are provided for financially and have a willing human to take custody of them, should they die first — or become incapacitated. The latter is something to seriously consider as well.
For us, including our two dogs and our cat were an essential part of our estate planning process, and it really prompted some serious discussion about considering our pet's current needs (and mindfully anticipating any future issues) and life expectancy, as they are all seniors — but also any future pets that we might consider welcoming later.
Why was this such a concern? We've worked hard to create the best life possible for our companion animals, and minimizing any upheaval in their lives should we die before them, or become incapacitated and unable to care for them is as important to us.
The State of Michigan is just one state that recognizes Companion Animal Trusts.
Things that we found that we needed to clarify before talking with our attorney and structuring a trust were:
How much money needed to be set aside for each pet, depending on their needs?
Who did we want to bestow the responsibility on — and were they truly willing and able?
How will this affect our decisions on how many pets we have in the future, and the species that we choose?
I recently ran across some information that others might find helpful. Although this was not the route that we took, it may be an option for others.
The American Society for the Prevention of Cruelty to Animals recently teamed up with Legal Zoom to help pet owners with putting an agreement together. And, as Kim Bressant-Kibwe, a trust and estate counsel with the ASPCA explains, it's vital.
"If you haven't made any arrangements there's a good possibility that your pet could end up in a shelter, and there's an even greater possibility that your pet could be euthanized for lack of finding a loving home."
Quite a few pets that are available for adoption from the Humane Society share an unfortunate circumstance: their humans either died or had become incapacitated and unable to care for them. The owners probably never thought something like that would happen.
"It costs about $39, and what it allows you to do is to set out some very basic information about the care of your pet. You can name a guardian, a successive guardian," Bressant-Kibwe adds.
Click here to learn more about the partnership between Legal Zoom and the ASPCA.
Lorrie Shaw leads the pets section for AnnArbor.com. Catch her daily dog walking and pet sitting adventures or email her directly.