Posted on
Tue, Feb 5, 2013 : noon
'What to Expect When No One's Expecting' addresses growing trend of lavishing love on pets instead of children
By Lorrie Shaw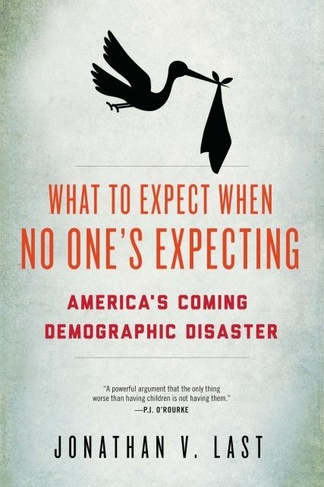 These days, a trend is steadily taking shape: a drop in the number of children households are welcoming, and that's if couples are deciding to have any kids at all.
In his new book to be released today, one author states that there is a mania of sorts settling in instead — having pets.
"[E]ducated, middle-class people have all but stopped having babies," asserts Jonathan V. Last, author of What to Expect When No One's Expecting.
"Pets have become fuzzy, low-maintenance replacements for children."
It's true that more families are welcoming pets, and that may not be such an unsurprising thing. Plenty of those families have children, though and the assertion that pets are being used as a substitute for having offspring can for a lot of people be a bit far-fetched.
The tide is turning, certainly, when it comes to the attitudes about the way that pets are cared for, their enrichment and their medical care.
With doggie day cares cropping up, innovations in enrichment toys and activities, pet care options becoming more available, and making real strides in understanding canine behavior and subsequently better training for them, it's natural that pet owners are willing to spend more — Last notes that Americans spent $4.8 billion in 2010, in the midst of an economic downturn — on these things.
After all, we are becoming a kinder, gentler lot, aren't we?
He goes further and details other aspects of life with pets today, some of which I've written about: pet trusts and a bill submitted for consideration to allow pet owners to get tax breaks for pet-related expenses,
"At the micro level, the pet boom is … unsettling," the author says, and calls it 'America's coming demographic disaster'.
How do you feel about the points that Last makes in the book?
"What to a Expect When No One's Expecting" hits the market today.
Read more from an article in The Weekly Standard by clicking here.
Lorrie Shaw leads the pets section for AnnArbor.com. Catch her daily dog walking and pet sitting adventures or email her directly.