Posted on
Wed, Apr 25, 2012 : 3:07 p.m.
Ann Arbor's Zack Putnam back in the big leagues, this time with Colorado Rockies
By AnnArbor.com Staff
This story was updated with details from Zack Putnam's appearance.
Former Pioneer High School and Michigan baseball standout Zack Putnam was called up to the Colorado Rockies for Wednesday's doubleheader against the Pittsburgh Pirates.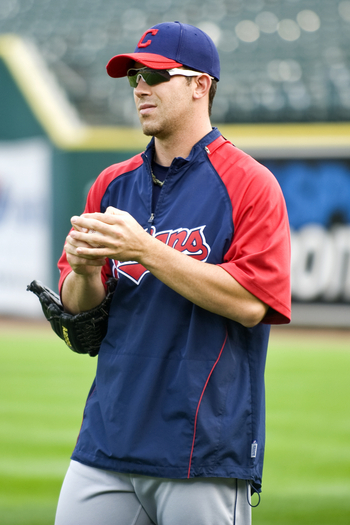 Joseph Tobianski I AnnArbor.com
Putnam pitched a scoreless sixth inning in a 5-1 Pittsburgh win in the second game of the doubleheader. The Pirates' No. 8 hitter, Rod Barajas, greeted him with a first-pitch single to right field. Barajas was moved to second on a sacrifice bunt by pitcher Charlie Morton and advanced to third on a groundout by leadoff hitter Alex Presley. Nate McLouth flew out to deep center to end the inning.
Putnam did not appear in the first game of the doubleheader, a 2-1 Rockies' win.
Putnam, who made his Major League debut as a reliever for the Cleveland Indians last season, was 1-0 with a 1.13 ERA in five appearances with the Rockies' Triple-A affiliate, the Colorado Springs Sky Sox.
He went 1-1 with a 6.14 ERA in eight games with the Indians last year before being traded in the off-season.
The 24-year-old's National League stint could be brief. The Rockies' website notes that Putnam was filling a new collective bargaining agreement rule that allows teams to add a 26th player to its roster for doubleheaders.
The team will have to get back to 25 players before its next game, although Putnam is not the player that must be demoted.