Posted on
Thu, Aug 26, 2010 : 7:14 a.m.
Dave Brandon not setting quota for Rich Rodriguez; Wisconsin, Iowa to be in opposing Big Ten divisions and more
By Kaleb Roedel
Michigan athletic director Dave Brandon isn't setting a victory quota for football coach Rich Rodriguez to meet.

In an interview with radio analyst Jim Brandstatter at a special meeting of the Detroit Economic Club, as reported by the Detroit Free Press, Brandon touched on the subject.

"This crap about what's the record got to be?," said Brandon. "It reduces those decisions to something so simplistic, it's almost insulting."

He later explained, "You get a variety of inputs to measure the health of that program and the leadership that program is receiving and, based on a variety of inputs, you make decisions. That's what I do and anybody in my job does. But it isn't this, 'If you're 7-5 ... .' That's nonsense."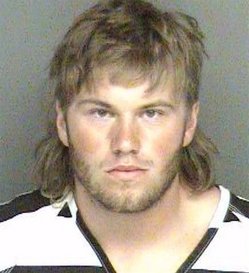 MORE COLLEGE FOOTBALLCOLLEGE BASKETBALL