Posted on
Mon, Sep 9, 2013 : 5:30 a.m.
Ann Arbor Public Schools 2012-13 athletic spending at a glance
By Kyle Austin
Ann Arbor Public Schools spent nearly $3 million on athletics during the 2012-13 school year. Here is a breakdown of where some of that money went: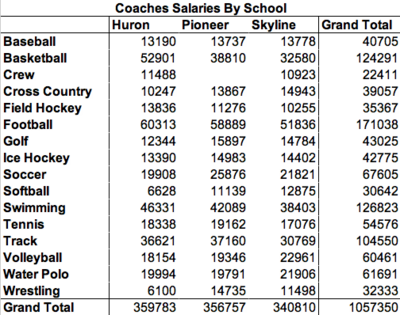 More than $1 million of the district's $2.8 million athletic budget went to coaches salaries, with another $367,000 going toward retirement and
FICA
Coaches salaries vary depending on whether a coach is otherwise employed at AAPS, how long they have coached and which sport they coach. Figures do not include retirement, FICA and other related costs.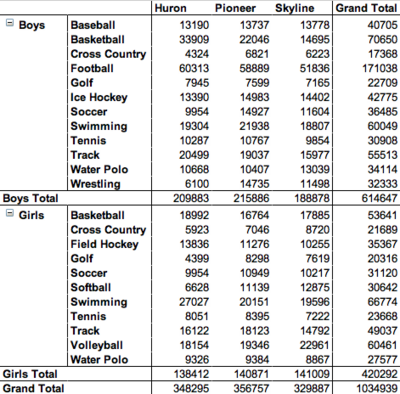 AAPS employees earn points for taking on coaching duties, ranging from 893 for being a head football coach to 298 points for an assistant cross country coach. Last year, coaches got $7.10 per point earned.
In the end, there's a wide range of total salaries paid to various coaching staffs, from $171,048 for football to just over $30,000 for softball.
Pioneer coaches were paid the most, followed by Huron and Skyline coaches.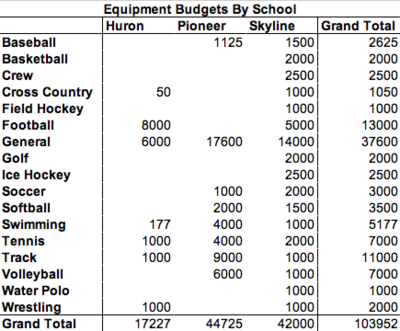 Equipment spending also varied widely by school and by sport, depending on each school's needs. Equipment costs not covered by the athletic department are covered by each sport's booster club.