Posted on
Mon, Feb 18, 2013 : 12:26 p.m.
Eastern Michigan runner Latipha Cross doesn't let sexual abuse, cancer or homelessness slow her down
By Pete Cunningham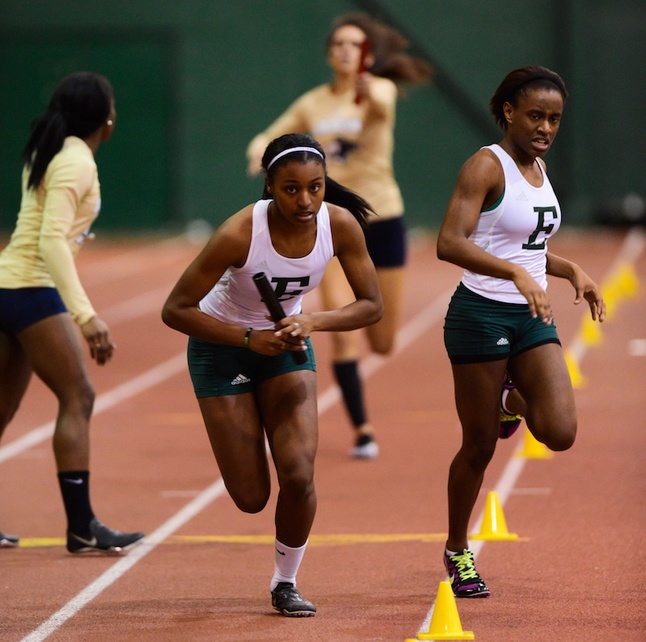 Photo courtesy of Eastern Michigan University athletics
Eastern Michigan freshman runner Latipha Cross recently told ESPN about the
adversity she had to overcome
before ending up in Ypsilanti.
Cross told ESPN about how she was abandoned shortly after birth, later abused by foster parents, then lived on the streets of Detroit to escape the abuse. She was eventually "saved" by her biological father, who turned out to be no savior at all as he later beat her and sexually assaulted her.
"My greatest fear was dying out here," Cross told ESPN. "I never thought college was a possibility."
On top of everything else Cross has battled two types of cancer over the past two years: lymphoma and melanoma.
Cross's speed has opened up a world of opportunity for her. At Southfield High School, Cross set a state record in the 400-meter dash as a junior in 2011, catching Ypsilanti High School's Dynasty McGee at the finish line, and as a senior finished in second behind Huron High School's Maya Long. She earned a full-ride scholarship to Eastern, where she is currently enrolled and competing with hopes to eventually become a social worker.
"All I gotta do is run for you and wear an Eastern shirt? That's the best deal in the world," Cross told ESPN. "The college is paying for me to become a social worker, and they're paying for something that I love, which is track. That scholarship means the world to me."
Watch the ESPN video:
Pete Cunningham covers sports for AnnArbor.com. He can be reached at petercunningham@annarbor.com. Follow him on Twitter @petcunningham.