Posted on
Tue, Apr 30, 2013 : 3:42 p.m.
Ex-Milan golfer Lindsey Lammers and Detroit Mercy heading to NCAA Tournament
By Pete Cunningham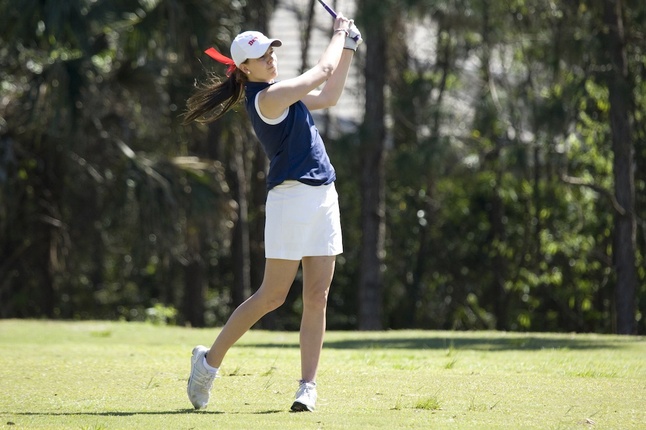 Photo courtesy of University of Detroit Mercy sports information
Former
Milan High School
golfer
Lindsey Lammers
was unable to
defend her individual medalist title
at the Horizon League Championships over the weekend.
She's not torn up about it. Heading to the NCAA Tournament with her team is a nice consolation.
Lammers, a junior at University of Detroit Mercy, and her team will compete in the NCAA Central Regional in Oklahoma May 9-11 after the Titans won the Horizon League Championships on Sunday.
"Winning Horizon League was huge. That's been our goal since day one," Lammers said. "It's huge for the team. I'm really excited to put our name out there on a national stage."
Lammers - who was individual conference champion as a sophomore - finished fourth individually over the weekend at the conference tournament in Florida, nine strokes off the lead. Lammers shot the low round of the final day of competition with an even par 72 on Sunday, but after shooting seven-over on each of the first two days, found herself with too much ground to make up.
It's far from what Lammers, the Horizon League Player of the Year, has come to expect from herself individually, but she's ecstatic at the opportunity to be able to redeem herself at the NCAA Tournament.
"I didn't play awful but I know I didn't play anything close to my potential," Lammers said. "Most importantly the team won."
Despite winning the league title last year, Lammers did not compete as an individual at the 2012 NCAA Tournament because the Horizon League individual champion does not receive an automatic bid. She said she's excited for the opportunity to compete against the nation's best, and believes having her teammates there with her will make the experience all that much greater.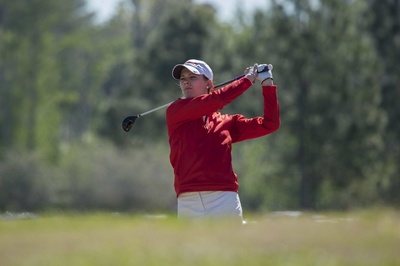 Photo courtesy of University of Detroit Mercy sports information
Detroit Mercy coach
Terri Anthony-Ryan
thinks having Lammers around makes her teammates better.
"When she takes the tee and is in the zone she's just one of the best I've ever seen and it just makes everyone around her calmer," said Anthony-Ryan, who sees Lammers as a potential LPGA golfer one day.
In the past two years, Lammers has yet to finish a tournament outside of the top-five.
"I don't think too many people in the nation can say that," Anthony-Ryan said. "Lindsey is just a great player, one of the best in the nation."
After Detroit ran away from the field in team competition - winning by 20 strokes - the Titans were crowned conference champions and will compete in the NCAA Regional at Jimmie Austin Oklahoma Golf Club May 9-11.
"I'm so much more comfortable (being with the team). It's like a second family," Lammers said. "There's some big names that will be there - Duke, Oklahoma, Michigan State - we know if we play to our potential we can do it.
"We're looking forward to see where we compare."
Lammers said she's finally playing pain free, after having surgery on both of her wrists in the span of 13 months and injuring her back in a car accident earlier in the season. Finally having warm weather helps with the pain, and preparation. The Titans practiced in the snow the day they flew to Florida last week.
"I was swinging a lot more tentative, just afraid to take a divot, now I'm starting to get after the ball, don't have that little fear in the back of my head," Lammers said.
The top eight teams and top two individual finishers not associated with a top eight team will advance to the NCAA championship finals to be played at the University of Georgia Golf Course in Athens, Ga. May 21-24.
"It'll be a tough, but the length of the course plays to our strength," Anthony-Ryan said. "We're just going to take it one shot at a time."
Pete Cunningham covers sports for AnnArbor.com. He can be reached at petercunningham@annarbor.com. Follow him on Twitter @petcunningham.