Posted on
Wed, Dec 19, 2012 : 2:24 p.m.
Michigan basketball recruit's father defends son's transfer from Willow Run to River Rouge
By Kyle Austin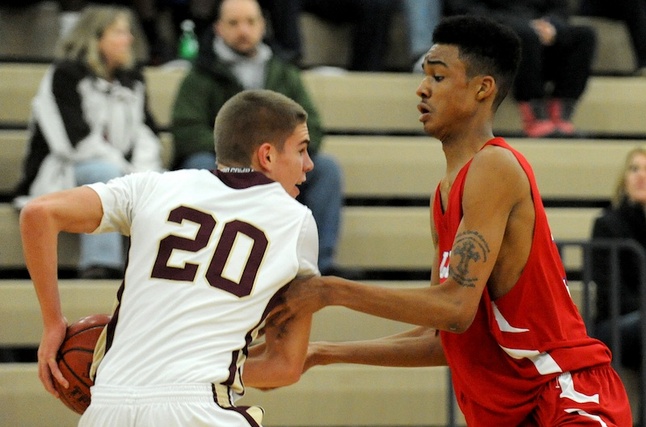 AnnArbor.com file photo
Jamal Poplar Sr. is defending the transfer of his son from Willow Run High School to River Rouge for the 2012-13 basketball season that has drawn scrutiny from Willow Run's athletic director.
Jamal Poplar Jr., a 6-foot-9 junior forward being recruited by Michigan, played in his first game of the 2012-13 season Friday for his new team, when River Rouge beat Willow Run 81-27.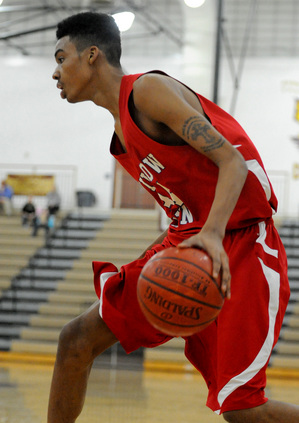 After the game, Willow Run athletic director Matt Seidl contacted the MHSAA to question Poplar's eligibility. Poplar transferred from Westland John Glenn to Willow Run before last season, when he moved from his mother's home to his father's.
Seidl contended that moving back in with his mother to attend River Rouge violates the MHSAA transfer rule. Transfer students must sit out until Martin Luther King Jr. day,
But Poplar Sr. said his son moved in with his mother in January or February of last year, satisfying the MHSAA's requirement that a student live with a parent for 30 days during the school year before transferring the next school year.
Poplar Sr. said he told the same thing to the MHSAA when asked during an inquiry this fall. The MHSAA eventually declared Poplar eligible.
But Seidl continues to challenge the legitimacy of the transfer, saying Wednesday that "we believe we've discovered information that would contradict" Poplar Sr.'s claim.
Seidl declined to say what the information was, but said he forwarded it to the MHSAA.
"Last I heard they were going back to River Rouge with the information we provided," Seidl said.
Seidl said he didn't have issue with Poplar leaving Willow Run and wished him well, but took issue with what he called questionable means by River Rouge to make Poplar Jr. immediately eligible this season.
"They made up information to get their superstar on the court," Seidl said. "There's false information out there that allowed that kid to play, and it's not right."
Poplar Sr. said his son moved in with his mother last season for reasons unrelated to basketball. He said the decision to transfer was made in part because Willow Run did not retain interim coach Anthony Davis, who led the Flyers to a district title last season.
Seidl said Davis was given consideration for the permanent head coaching job, before Tim Cain was eventually hired.
Kyle Austin covers sports for AnnArbor.com. He can be reached at kyleaustin@annarbor.com or 734-623-2535. Follow him on Twitter @KAustin_AA.