Posted on
Wed, Feb 13, 2013 : 6:05 p.m.
Michigan baseball team visits veterans, Chelsea native joins Disney on Ice and more community briefs
By Pete Cunningham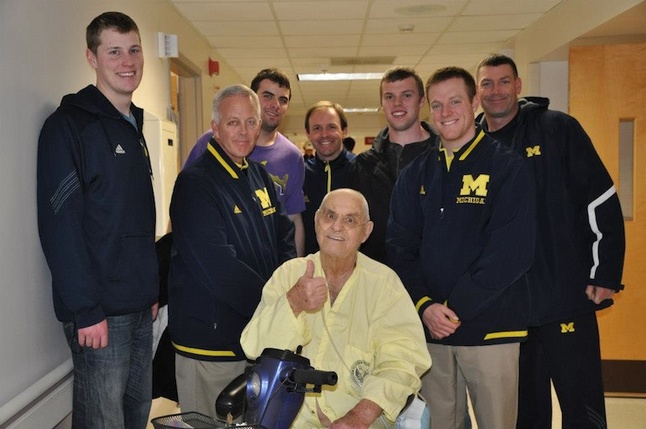 Photo courtesy of VA Ann Arbor Healthcare System
The University of Michigan baseball team made a visit to the Veteran's Affairs Ann Arbor Medical Center on Monday.
The visit was part of the VA Ann Arbor Healthcare System National Salute to Veterans Week, which annually is scheduled for the week of Valentine's Day.
The Michigan track team also has a scheduled visit to the hospital as does Eastern Michigan assistant football coach and former Michigan running back Mike Hart and members of the Eagles football team.
Chelsea native to perform with Disney On Ice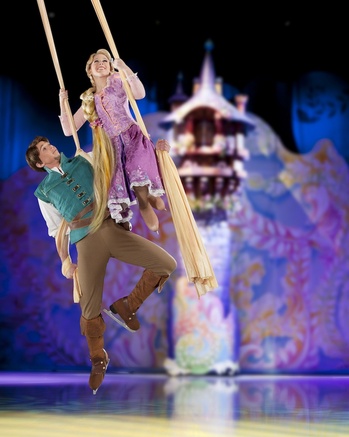 Photo courtesy of Disney on Ice
The "Disney On Ice" ice dancing show is coming to the Palace of Auburn Hills March 14-17 and Chelsea's Kendra Moyle will be part of the show.
Moyle, who trained at the Arctic Figure Skating Club in Canton, grew up in Chelsea. Moyle is playing Rapunzel in the "Dare to Dream" show which relives moments from Disney movies Tangled, The Princess and the Frog and Cinderella.
Moyle was a junior pairs champion at the 2006 U.S. Championships and placed second in pairs at the 2006 World Junior Figure Skating Championships.
For information, visit the Disney On Ice website.
Wolverines great pens first book
Rick Bay began his career in sports as a dual sport athlete at Michigan on the football and wrestling teams. In 1963, Bay was an All-American and Big Ten champion at 157 pounds for the Wolverines and the Big Ten's most outstanding wrestler.
He would later coach the Wolverines on the mat from 1970-74, going undefeated in dual meets and finishing third and second in the country in his final two seasons.
But his time in Ann Arbormerely was a prelude to a long career in sports which includes stints as the athletic director at Ohio State, president of the Cleveland Indians and Chief Operating Officer for the New York Yankees.
Bay talks about his experiences in the world of major college and professional sports in his newly released memoir "From Buckeyes to the Bronx."
For information on the book, visit TheBayWatch.com.
Have a local sports brief to tell us about? Contact us at sports@annarbor.com.
Pete Cunningham covers sports for AnnArbor.com. Contact him at petercunningham@annarbor.com. Follow him on Twitter @petcunningham.