Posted on
Thu, May 16, 2013 : 6:16 p.m.
Michigan Board of Regents approve $16M field hockey, softball and baseball projects
By Pete Cunningham
Joseph Tobianski | AnnArbor.com file photo
As expected, the Michigan Board of Regents approved two major athletic facilities projects at its meeting on Thursday. With the stamp of approval in hand, the athletic department can go forward with plans to break ground on construction of a $13.5 million field hockey facility and make $2.55 million in improvements to the Wilpon Baseball and Softball Complex.
"We are appreciative of the donor support for both of these projects," said athletic director Dave Brandon in a release. "The two projects are part of our department's strategic initiative to build a connected athletic campus that will unify all 31 teams. We are excited about the future for each of these three varsity teams."
The projects are part of the department's $250 million commitment to non-revenue sports, which Brandon laid out in May 2012.
The field hockey improvement will include a 13,000-square-foot building that will include locker rooms, offices, training areas, hydrotherapy pools and broadcast capabilities. The artificial playing surface at will also be replaced at Ocker Field. Construction will begin on the project following the 2013 fall season and is expected to be completed by the 2014 season.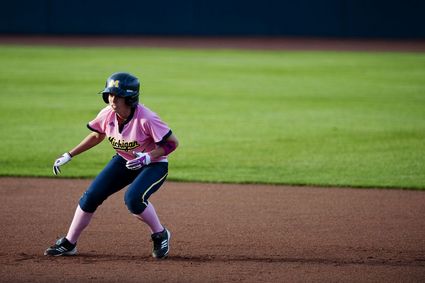 Daniel Brenner | AnnArbor.com file photo
The grass playing surfaces at Alumni Field (softball) and Ray Fisher Stadium (baseball) will also be replaced with artificial turf. The project — which also will include various aesthetic improvements to the respective stadiums — is estimated to cost $2.55 million.
"The new playing surface will allow our student-athletes greater opportunities for outdoor practices at all times of the year," Brandon said in a release.
The softball program also will be getting a new $5.3 million center next year, which the regents approved of in March. The softball and baseball projects are all expected to be completed before the 2014 spring season.
Pete Cunningham covers sports for AnnArbor.com. He can be reached at petercunningham@annarbor.com. Follow him on Twitter @petcunningham.