Posted on
Sun, Jan 8, 2012 : 6:12 p.m.
Michigan freshman Trey Burke buying into defense, and it pays off against Wisconsin All-American
By Kyle Meinke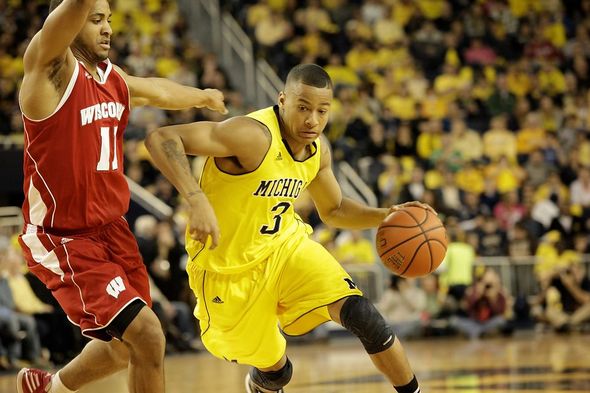 Chris Asadian | AnnArbor.com
Trey Burke has been lauded for his ability to help the Michigan basketball team not miss a beat offensively after its point guard departed for the NBA.
The freshman's defensive game has yet to catch up -- but he's quickly closing the gap.
Burke matched wits with an All-American on Sunday, and he got the better of Wisconsin's Jordan Taylor in a 59-41 win against the Badgers (12-5, 1-3) at the Crisler Center.
The 19-year-old from Columbus, Ohio, finished with 14 points and two assists. More impressive, though, was the work he put in disrupting Taylor on the other end of the floor. It was the best defensive performance yet for the burgeoning freshman.
"I'm buying into the defense more, not just offense," he said. "I'm giving the team what it needs on defense."
As a team, Michigan (13-3, 3-1) held Wisconsin to a season-worst 31.4-percent shooting percentage. It didn't allow a point for long stretches to begin both halves.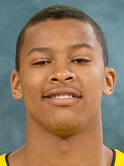 The defensive tone, though, was set by Burke, who blanketed Taylor until giving way to Stu Douglass late in the second half.
Taylor entered the game averaging 13.7 points and 4.7 assists per game, and shooting 40 percent. He scored 20 points both games against Michigan last year, and both were wins.
When Burke left the game in the second half Sunday, Taylor had nine points on 4-of-14 shooting (28.6 percent). He finished with 12 points, a low since Dec. 10.
He had more turnovers (three) than assists (one) for just the third time this season.
Each time, Wisconsin lost.
"For Trey to go out and take on that challenge, it's a great step for us as a program," coach John Beilein said. "He's one of those guys, when you show him something the first or second team, it's not snap. He doesn't just get it.
"But after the third or fourth time, he's locked in, he's there. Very rare for a freshman. Doesn't make other freshmen bad, it ... shows he has some special qualities to him."
Burke said he feels as though he's beginning to turn a corner as a defensive basketball player due to working with assistant coach Bacari Alexander and breaking down film. The coaching staff also has simplified Burke's defensive role the past couple weeks, which has helped.
"A lot of things (I've learned), I didn't even know were a part of defense," Burke said.
A sign of how far he's come defensively? He requested the assignment of guarding Taylor, who has been one of the top points guard in the country the past couple years.
Burke said things began to click for him when he was reviewing tape of Thursday's loss against Indiana.
"When we lost to Indiana, the next day, we had a serious talk in the film room and we went over film and we saw that we had that game won," Burke said. "We lost by two. With the way we played, we should have lost by 20.
"The next day in film, as a team, we bought into defense. I think we bought in as a team in the past week, and it's going to take us a long way."
Senior guard Zack Novak, who was winless against Wisconsin, said Burke's performance was the difference in this one.
"You got a senior point guard, one of the best in the country -- if not the best -- against a freshman? He's not supposed to perform like he did," Novak said. "But, you know, Trey keeps doing things freshmen aren't supposed to do.
"He said that the other day. 'I don't think I've ever been punk'd on the court.' Most guys say that, and I'd be like, 'Yeah, right. At some point in high school, you probably got worked by somebody.' He says that, and I believe it."
Kyle Meinke covers Michigan football for AnnArbor.com. He can be reached at 734-623-2588, by email at kylemeinke@annarbor.com and followed on Twitter @kmeinke.