Posted on
Thu, Oct 6, 2011 : 8:29 p.m.
Ohio State, Nebraska looking to fix problems in Big Ten game of the week; plus staff predictions
By Nick Baumgardner
Ohio State and Nebraska are both looking to fix problems.
The No. 14 Cornhuskers hope to forget any memory lingering from the 48-17 pasting it took last week against Wisconsin.
The Buckeyes? Their issues are a bit more complicated. But heading into this week's visit to Lincoln, Neb. (8 p.m., ABC), Ohio State is trying to fix its play on the field. Not its battles with the NCAA.
"Don't whine, don't complain and don't make excuses," Ohio State interim coach Luke Fickell said earlier this week. "That's timeless wisdom from John Wooden. That's where we are, and that's what we're going with.
"Some things we don't have control over and we have to handle the things we do have control over, and our attitude is one (thing we can control)."
Nebraska and Ohio State will meet for the third time ever, and first time since 1956 (a 34-7 Ohio State win in Columbus).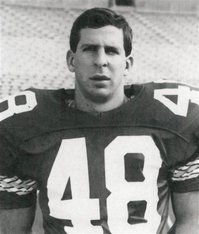 Associated Press
The contest also serves as a reunion of sorts for Cornhusker coach
Bo Pelini
, who grew up in Ohio (Youngstown, to be exact) and played safety for the Buckeyes from 1987-90. It won't be played in Ohio, but that doesn't mean the natural subplot isn't there.
"You become a product of your upbringing and what you've been exposed to growing up," Pelini said. "Football's very important there, and that was kind of the culture I grew up in. Obviously, you see a lot of guys (from Northeast Ohio) that are in coaching and have done well with coaching.
"It's a testament to the type of football that's played there."
Despite a disheartening loss last week, Pelini's Cornhuskers still boast two of the conference's top rushers in running back Rex Burkhead (516 yards, eight touchdowns) and quarterback Taylor Martinez (482 yards, eight touchdowns.
And though Nebraska's defense is struggling (an uncharacteristic issue for Pelini), its offense ranks third in the league in points per game.
"We're focused and motivated, that's not an issue," Pelini said. "The next opponent we have coming in as a good football team."
As for the Buckeyes, more bad news hit the fan earlier in the week when it was announced that the suspensions for starters DeVier Posey, Daniel Herron and Marcus Hall were extended for another week.
On top of that, Ohio State sits at 3-2 and enters this primetime matchup with the worst total offense numbers in the conference (308.2 yards per game).
Fickell admits that the on-field struggles are new to his football team, but they're real. He says the only way to get through the situation is to stay focused, and explained that the players available have to set strong examples for those behind them.
"Peer pressure is a lot more powerful than what we say," Fickell said. "Our guys hopefully understand what's expected of them and we expect their teammates to hold them to that standard. And it starts with (good) examples.
"The older guys have to be good examples to the younger guys."

B1G PREDICTIONS

The AnnArbor.com sports department are picking the winners of Big Ten football games this season with bragging rights in our corner of the newsroom at stake. Check out last week's results below, after you play along with us by choosing your own winners.
Note: To avoid redundancy, you won't find Michigan's game here. A Michigan-Minnesota poll and prediction will be available Friday.

MINNESOTA (1-4) AT PURDUE (2-2)
Noon, BTN

Nick Baumgardner: Pillow fight of the week. Both teams are a mess, but Purdue's at home. So, I guess, I'll take the Boilermakers. Purdue.
Pete Cunningham: Only because it's impossible for both teams to lose. Purdue.
Jim Knight: Minnesota coach Jerry Kills says Gophers "just don't have a fight-back mentality." The heat's off Danny Hope for a week. Purdue.
Kyle Meinke: If two Big Ten teams play a football game at Ross-Ade Stadium and no one is there to see it, is there actually a winner? Purdue.
Rich Rezler: Minnesota starting QB MarQueis Grey isn't expected to play and offensive tackles Ed Olson and Jimmy Gjere, injured against Michigan, may not be in the lineup to protect freshman Max Shortell. Somebody tell Max's mom not to watch this one. Purdue.

No. 19 ILLINOIS (5-0) AT INDIANA (1-4)
3:30 p.m., BTN

Baumgardner: Indiana gave Penn State a scare last week. But maybe that says more about Penn State than the Hoosiers. Indiana puts up a fight, but Illinois stays unbeaten. Illinois.
Cunningham: The Illini showed some fire with a 21-point fourth quarter to come back against Northwestern. Maybe the close game against Western Michigan was a wake up call, or maybe WMU is actually pretty good. Illinois.
Knight: Illinois is 9-21 in road games under Ron Zook. The Illini get No. 10 Saturday. Illinois.
Meinke: Indiana is free falling, having lost four games and now six players who quit in the past two weeks. Assuming the Hoosiers round up enough guys to play Saturday, the Fighting Illini and quarterback Nathan Scheelhaase will have no problem moving to 6-0. Illinois.
Rezler: Illinois has won three straight games by three points or more, but won't extend that impressive streak this week. Indiana won't be close enough. Illinois.

IOWA (3-1) AT PENN STATE (4-1)
3:30 p.m., ABC

Baumgardner: This is a tricky one. Iowa has the best pass offense in the conference, and Penn State boasts the second-best pass defense. Iowa struggled on the road and lost to Iowa State in Ames. Happy Valley will be louder. Penn State.
Cunningham: Edge goes to the home squad in a game that lacks the punch of years past. Penn State.
Knight: Penn State has four victories, but narrow wins against Temple and Indiana haven't impressed anybody. Iowa.
Meinke: Joe Paterno, on whether he watched last week's night game between Nebraska and Wisconsin: "I didn't watch every play in that Wisconsin game, it's tough for me to stay awake that late on a Saturday night." This one's a 3:30 p.m. game. Edge: Penn State.
Rezler: A little-known Big Ten secret outside of Iowa City: The Hawkeyes own this series, winning eight of the last nine. Add another win for the Iowa and its no-huddle, spread (seriously!) offense. Iowa.

OHIO STATE (3-2) AT No. 14 NEBRASKA (4-1)
8 p.m., ABC

Baumgardner: Nebraska's issues are on defense. Ohio State's are on offense. The Cornhuskers are angry, the Buckeyes are reeling. Nebraska.
Cunningham: Nebraska didn't look bad against Wisconsin last week, the Badgers just looked really, really good. Same can't be said of Ohio State in last week's loss to Sparty, no matter who was taking the snaps. Nebraska.
Knight: The Cornhuskers begin surge that will lead to a rematch against Wisconsin in the Big Ten title game. Nebraska.
Meinke: The Cornhuskers' beleaguered defense couldn't ask for a better tonic than hosting the offensively-challenged Buckeyes. Taylor Martinez can throw another three interceptions and Nebraska could still win this game. Both might happen. Nebraska.
Rezler: I thought Nebraska would be better than they showed at Wisconsin, but winning in Madison at night may have been an unrealistic expectation. If that's true, so is winning in Lincoln at night. Nebraska.
Records
Knight: 5-0
Reader polls: 4-0-1*
Baumgardner: 4-1
Cunningham: 3-2
Meinke: 3-2
Rezler: 3-2

* - 516 voters split the Michigan State-Ohio State game 50-50.