Posted on
Tue, Mar 27, 2012 : 9:26 a.m.
Grading the 2011-12 Michigan basketball sophomore class
By Nick Baumgardner
Angela J. Cesere | AnnArbor.com
The Michigan basketball team's crop of sophomores took a hit last week when Evan Smotrycz announced his plans to transfer from the program.
That doesn't mean John Beilein's sophomore group is lacking.
Tim Hardaway Jr. and Jordan Morgan are major keys to Michigan's future, and if Jon Horford can recover from his foot injury, he may well be adding his name to that list.
A look at how the sophomores fared last season:
MICHIGAN BASKETBALL GRADES
Tim Hardaway Jr.
Final numbers: 14.6 ppg, 3.8 rpg, 2.1 assists per game, 41.8 FG%, 28.3 3FG%
High points: Hardaway looked every bit the go-to scorer Michigan had projected him to be early in the season, putting up 21, 19 and 20-point showings at the Maui Invitational.
His 3-point shot wasn't falling early, but it didn't seem to matter as much, especially during a 26-point effort against Penn State -- where Hardaway went 10-for-11 on two-point shots.
He slumped during January, but found a way to come back to life over the final month, highlighted by his 25-point, 11-rebound showing during a road win over Illinois. In that game, Hardaway was at his best -- going 6-for-7 from the floor, 4-for-4 from 3-point range and 9-for-10 from the line.
He didn't shine during the Big Ten Tournament or NCAA Tournament loss to Ohio, but he wasn't exactly irrelevant, either, averaging 17 points over his final five games of the year.
Low points: For the better part of January and early February, Hardaway was sluggish -- especially with his 3-point shot.
The sophomore forward fell into a habit of forcing rushed 3-point attempts, going a combined 9-for-46 over an eight-game stretch during the month.
Hardaway went through spots of visible disappointment and frustration with his game during the month, perhaps bottoming out in a 1-for-10 showing at Michigan State on Super Bowl Sunday in early February.
It was a bonafide shooting slump that turned into much worse for Hardaway, but it was a phase of his career he says he's glad he went through, and plans on using it as a learning experience.
Future: Hardaway's 3-point shooting was woeful, but when everything gets boiled down, his numbers really weren't all that bad.
He was the team's second-leading scorer, and he showed a considerable amount of fortitude by accepting his struggles and working to correct his issues.
The son of a former NBA standout, Hardaway does -- and always will -- have a great deal of pressure surrounding him. But, if his demeanor at the end of the season meant anything, he seems to be aware of that.
He'll be expected to be a go-to scorer again next season, and should Trey Burke return, he could be part of one of the more highly-touted scoring duos in the country.
Ballhandling, shot selection and defense will be focuses for improvement in the offseason.
Final grade: B-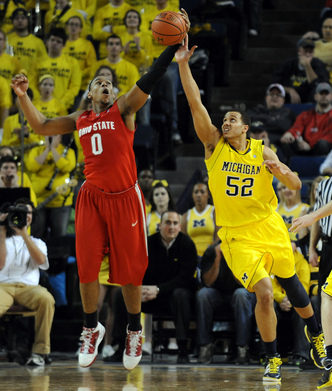 AnnArbor.com file photo
Jordan Morgan
Final numbers: 7.3 ppg, 5.6 rpg, 61.9 FG%, 50.8 FT%
High points: Morgan had periodic scoring outbursts throughout the non-conference and early conference slate, but no performance was as impressive as Morgan's showing against Ohio State in mid February at the Crisler Center.
Going head-up against Ohio State All-American Jared Sullinger, Morgan put up his first career double-double, 11 points and 11 rebounds.
Additionally, his defense against Sullinger for 35 minutes was perhaps the difference in Michigan's five-point win. Sullinger finished with 14 points an eight rebounds, but was held to 6-for-14 from the floor, and committed three turnovers.
It was his most engaged, consistent effort of the year, and offered a glimpse of what may lie ahead for him in the future.
Low points: Morgan, to his credit, committed 31 fewer fouls than he did a year ago, but still found himself battling foul trouble early in the year.
Splitting time with Jon Horford early, Morgan seemed to counter every positive effort with one dud through November and most of December.
He had strong energy and effort, but perhaps too much at times, hindering his ability to stay on the floor due to foul hiccups.
Additionally, his free throw shooting and touch around the basket was far from consistent. He was a 50 percent foul shooter, and routinely missed easy layups at the rim.
Future: Morgan's scoring numbers were down by roughly two points, but some of that likely had to do with the adjustment of playing with a new point guard.
His rebounds were up a shade, his fouls were down and his field goal percentage was still above 60 -- and, he's got two more years left.
If Morgan ever becomes a 10-point, seven-rebound player in the Big Ten, Michigan will be elated. And he showed the ability to achieve that level of success plenty this season.
He also had to go through some hardships as well, which will only help him in the long run. He's got room for improvement, but his season shouldn't be looked at as a disappointment.
Next year, he'll have more help inside, in the form of 6-foot-10, 260-pound Mitch McGary.
Final grade: B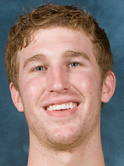 Evan Smotrycz
Final numbers: 7.7 ppg, 4.9 rpg, 48.1 FG%, 43.5 3FG%
High points: In December, Smotrycz seemed to be everything the coaching staff hoped he might be and much, much more.
The 6-foot-9 forward added serious bulk to his frame in the offseason, and began to rebound at a much higher pace early on. He was also finishing better at the basket, and knocking down pretty much every open 3-pointer he could find.
He posted three straight double-doubles, and shot a blistering 17-for-23 from 3-point range (73.9 percent) during a five-game stretch to close out the 2011 portion of the season.
He was also defending at a very high level, racking up 16 steals in Michigan's first 13 games.
Low points: After the turn of the new year, Smotrycz's bright spots were few and far between.
He went seven straight games without a double-figure scoring effort, and eventually fell from the starting lineup, as the Wolverines opted to insert Stu Douglass into the top five, going with a much smaller group during Big Ten play.
The energy Smotrycz had in December started to wane, as did his minutes.
He had a nice bounceback showing at home against Illinois in mid-February, but followed it up with four straight unimpressive efforts.
Smotrycz had one of his best outings of the season in a 30-minute, 17-point performance against Penn State to close out the year, but then struggled in the Big Ten Tournament.
Future: Smotrycz's final game of the season was terrific, He dropped in 15 points on 6-for-7 shooting to go along with seven rebounds and five assists in the team's NCAA Tournament loss to Ohio.
It was also his last game in a Michigan uniform, as Beilein announced last week that Smotrycz, Colton Christian and Carlton Brundidge were leaving the program.
Smotrycz would have been a major factor in Michigan's program going forward, and will be a tough loss for the Wolverines moving forward.
He'll find a home somewhere soon, but will also have to find a way to sustain energy throughout an entire season, and also better accept the post and interior facet of his game.
Final grade: C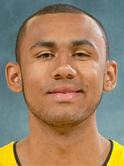 Jon Horford
Final numbers: 2.7 ppg, 3.6 rpg, 52.9 FG%, 85.7 FT%, nine games played
High points: Horford showed up in the fall with a completely changed outlook and body type, starting the season at 6-foot-10, 250 pounds and seemingly making a full commitment to being a contributing inside player in the Big Ten.
He had his best showing of the season against UCLA during the Maui Invitational, putting up 12 points and seven rebounds in 19 minutes off the bench.
Horford competed with Morgan for the starting five spot before eventually losing that battle. He didn't vanish, though, as he was a key member of the Wolverines' rotation over the first nine games, making it clear Michigan had solid long-term plans for him.

Low points: Horford suffered a stress fracture in his right foot in mid-December, and never recovered.
Unable to get back to full strength, Michigan opted to hold him out of the final 25 games of the season with hopes of eventually gaining a fifth-year of eligibility due to a medical hardship.
Horford played in less than 30 percent of the team's games, so the extra year remains a possibility.
Future: Horford had a full year to rehab his foot, and was still present for practices and film sessions despite the injury, so it wasn't total waste.
If he has as productive summer this year as he did last year, and if his foot completely heals properly, he could be an active member of Michigan's rotation, especially with Smotrycz's recent departure.
He may never be an overly productive scorer, but he does have the ability to become an extra rebounding presence that the Wolverines are sorely lacking.
Final grade: Incomplete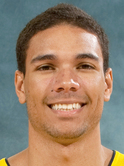 Colton Christian
Final numbers: 0.4 ppg, 0.3 rpg, 19 games played, 2.7 minutes per game
High points: Christian spent most of the first half of the season outside Michigan's rotation, but did manage to crack Beilein's lineup toward the end of February.
Beilein went with the 6-foot-6 Christian as a reserve center in road against Northwestern and Illinois, and though the stat sheet didn't reflect it, he held his own in limited action.
Beilein said the reason Christian moved into the rotation was his hard work in practice. It must've been some serious work, as the undersized forward was trusted to go toe-to-toe with 7-foot Illinois center Meyers Leonard at one point.
Low points: Christian didn't play enough to have a serious struggle point last season, which, as a result, likely serves as the root of his lowest point this past year.
Christian opted to leave Michigan's program last week, and will seek a transfer.
Future: Christian's decision to seek another chance elsewhere may be beneficial for both parties here.
It frees up another scholarship for Michigan, and it gives Christian a chance to find a school and get some serious minutes moving forward.
Christian isn't exactly a chump on the court. He's got some skill and has a tenacity about him on the glass, but his lack of size really hurts him in the Big Ten.
Expect him to land somewhere soon, and expect his numbers to take a positive jump once he does.
Final grade: B+

Nick Baumgardner covers Michigan basketball for AnnArbor.com. He can be reached at 734-623-2514, by email at nickbaumgardner@annarbor.com and followed on Twitter @nickbaumgardner.
Want to stay connected to Wolverine basketball in your Facebook newsfeed? "Like" AnnArbor.com's Michigan Basketball News & Views.