Posted on
Sun, Mar 4, 2012 : 5:59 a.m.
Ex-San Diego State players: Brady Hoke's 'hostile' takeover, tough love keyed turnaround
By Kyle Meinke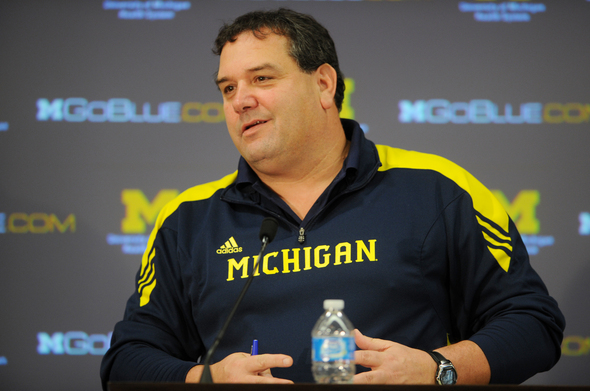 Melanie Maxwell | AnnArbor.com
Ask
San Diego State
quarterback
Ryan Lindley
for his favorite
Brady Hoke
memory, and you won't get revelry about posting the school's first winning season since 1999. Nor of winning the Aztecs' first bowl game since 1969.
It was a kiss, shared two-and-a-half years ago in a Fort Collins, Colo., locker room amid a 4-8 season.
You see, San Diego State went 2-10 when Lindley was a freshman in 2008, the Aztecs' worst season in a decade — a real accomplishment, considering they hadn't even had a winning record in a decade.
Some players "gave up," and needed to be weaned from the program, Lindley said. Hoke turned out to be just the man for the job when he took over the Aztecs in 2009.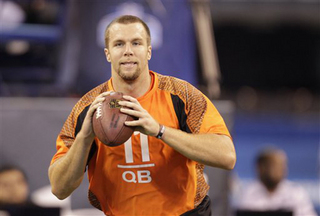 Associated Press
"His takeover was a little bit hostile," punter
Brian Stahovich
said of Hoke at last month's NFL Scouting Combine in Indianapolis. "I know he wanted to stir things up and get people thinking differently. ... Just sizing everyone up. Work all the kids to the bone. Get kids to quit."
He succeeded, as about 10 players exited the program in the first few weeks of Hoke's tenure, Stahovich said.
"A lot of scholarship guys got weeded out, a lot of kids that they didn't really feel should be there," he added. "They can't just cut kids, but when you're working that hard, it really determines, 'Do you want to be there, or not?'
"It was just crazy. Tons of running, tons of lifting. It wasn't necessarily strength-building stuff. Just hard, and it's going to suck, and you're going to be sore. I mean, on weekends, we would just lay in bed all day because we were too sore to move. We just recovered for Monday."
Hoke coached at San Diego State two years before accepting the Michigan football job last year. He didn't lose any players during his first spring camp in Ann Arbor, although six left the program by November. No reasons were given for their departures.
But from player accounts, there was a swift culture change implemented during spring and fall camps, particularly on the defensive side of the ball. Result: 11 victories, a five-year high.
Hoke achieved similar results at San Diego State. It took a little more time, but a nucleus, and tone, were set in that trying first season. Lindley says a turning point came when, after losing nine consecutive road games to open his career, San Diego State erased a 14-point deficit in a victory at Colorado State.
And the coach tough enough to run off almost a dozen players celebrated it with a kiss.
"I just remember he gave me a big hug, told me he was proud of me and gave me a kiss on the cheek," Lindley said. "That's just the kind of guy Coach Hoke is. It wasn't weird. You can just tell the guy not only cares about you, he loves you.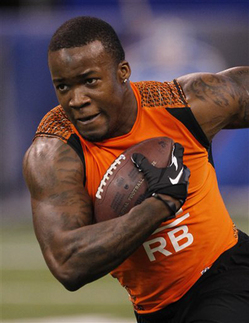 Associated Press
"And that's how I'll always remember him."
The Aztecs went 4-8 that season, then 9-4 the next. That was their best record in 33 years. Lindley, Stahovich and tailback Ronnie Hillman went on to have standout careers with the Aztecs and were invited to last month's combine.
All three, in separate interviews at the combine, said Hoke and his staff had the biggest impact on their careers.
"They taught me how to play the game," Lindley said. "Honestly, I look back on my freshman year, and I didn't really know much about how to play quarterback. I could throw a ball and I liked to play football, and that was about it.
"But they just taught me how to be a tougher player and demand things out of people, how to manage a game. How to be a quarterback, and not just a guy who throws the ball around."
Hillman credited offensive coordinator Al Borges' offense for molding him into one of the country's top tailbacks. He finished 10th in the country in rushing his first college season.
"Mad wizard," Hillman said, shaking his head.
When asked of Hoke, Hillman took a moment to consider the question before offering a heart-felt reply.
"I had a little trouble getting into school, and they easily could have forgot about me," said Hillman, who was ruled ineligible his freshman season by the admission's office and ordered to leave campus. He went to Jonesboro, Ga., where his mother lives, and studied while working at a local Applebee's.
"But he cared enough about me and he just stuck with me and helped me get back into school, and that's pretty much how I'll remember him," Hillman said
As for Stahovich, he developed a close relationship with Hoke, who worked as the punters' position coach, much as he does at Michigan.
"He likes to be the punt coach," Stahovich said. "He'd just meander over every day at the beginning of practice and tell me about what's going on, tell me about Mrs. Hoke, going out to La Jolla or something for a nice date.
"We'd just punt some balls and shoot the (breeze)."
Hillman, Lindley and Stahovich would have had reason to be bitter toward Hoke for leaving after just two seasons — and some players did feel scorned, after Hoke notified the team of his departure via mass text.
"Not to be critical, I was extremely happy for him because everyone deserves to get their dream job, no matter what it is or where it is, but the way he left, I though it was just kind of … he could have handled it better," Stahovich said. "He just sent a mass text to every one. That was hard."
But according to the three players, it didn't take the Aztecs long to appreciate what Hoke and his staff did for them, and why they left. The players said they don't harbor ill feelings toward their old coach.
Those mixed feelings made for an intriguing matchup in the fourth week of last season, when Hoke's new team hosted his old one in a matchup he scheduled himself while at San Diego State. The Wolverines won 28-7.
"It was difficult," Lindley said. "But that's what the game is about, and even in the college game, it's a business, to an extent."
It's a business that has worked out for Michigan, whose seniors went 15-22 in three years before Hoke's arrival. Last year, they went 11-2 with him, won a Sugar Bowl and snapped a seven-year losing streak against Ohio State.
The seniors were honored in a pregame ceremony before that game, and Hoke greeted each of them on the field.
A few, he sent out with a kiss.
"With his personality, it's stern," Lindley said. "He comes in and, I wouldn't say you're scared, but he demands respect. At the same time, that guy cares about his players more than anyone I've ever been around."
Kyle Meinke covers Michigan football for AnnArbor.com. He can be reached at 734-623-2588, by email at kylemeinke@annarbor.com and followed on Twitter @kmeinke.