Posted on
Wed, Dec 14, 2011 : 5:59 a.m.
Greg Mattison thought there was 'no way' Michigan's defense would have this kind of success
By Kyle Meinke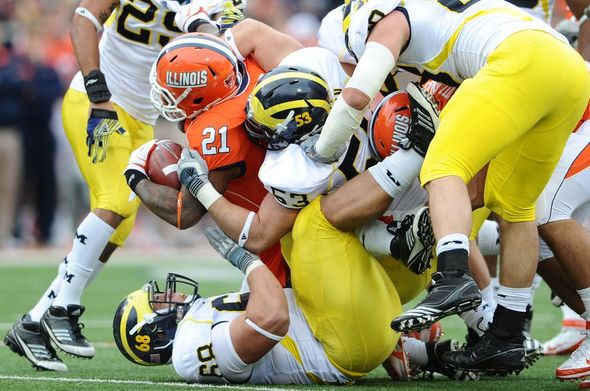 Melanie Maxwell | AnnArbor.com
Greg Mattison is like a lot of people.
He can't believe how far the Michigan football team's defense has come under his watch.
"I felt there's no way we're going to be that (good)," he said. "There's no way. I don't mean that in a negative (way) toward what happened before. I just know when you measure the way we measure things, you have to make sure that doesn't happen.
"We'll find out after this ball game if we're back."
Now, to be clear, Mattison remains uncomfortable with the notion the defense has risen from No. 107 to No. 7 in scoring defense just because of him. He also knows there is work yet to be done against No. 11 Virginia Tech (11-2) in next month's Sugar Bowl (8:30 p.m. Jan. 3, ESPN).
He wants to hold off on any big-picture evaluations until after that game.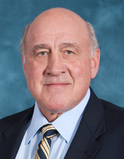 In the interim, Mattison has become comfortable saying the defense has met most of the benchmarks he set for it. He isn't a numbers guy, but there are eight or nine categories he gauges on a weekly basis.
Mattison said those quotas include allowing zero fourth-quarter points, limiting third-down conversion rates to 33 percent, getting stops 50 percent of the time in the red zone and holding offenses to two or fewer long runs and long passes per game.
Above all, though, Mattison insists his defense yields 17 or fewer points each game.
That's an ambitious goal, but one the Wolverines met seven times -- and, impressively, they allowed only 17.2 points per game, tied for seventh in the country with, of all teams, Virginia Tech.
Just how far have the Wolverines come? Their worst game this season was their finale against Ohio State, when they allowed 34 points -- fewer than they allowed per game last year (35.2).
SCORING DEFENSE
When Michigan and Virginia Tech meet in the Sugar Bowl, it will be a matchup of two of the top 10 scoring defenses in the nation:

1. Alabama (8.8)
2. LSU (10.5)
3. Temple (13.8)
4. Florida State (15.2)
5. Penn State (15.7)
6. Wisconsin (17.0)
7. Michigan (17.2)
8. Virginia Tech (17.2)
9. Michigan State (17.5)
10. Boise State (18.3)

Mattison is in his 34th year as a college assistant and spent three years in the NFL. He has coached All-Americans and Pro Bowl players, and he's won a national championship.
Michigan will achieve none of those heights this year. But, considering where these players came from, to where they are now, and all the suffering in between, Mattison says he is "maybe as proud as I've ever been" of his coaching job this year.
"I keep going back to the first day out there on the indoor field and hearing (strength) coach (Aaron) Wellman say, 'Do it again, do it again, do it again,' and then in spring ball, 'That's not good enough, you have to do it again," Mattison continued.
"There's a lot of guys that probably would have tapped out. Mike Martin and Ryan (Van Bergen) and Will Heininger and these guys, they just said, 'Next day, OK, let's do it again. Let's go.' That makes you proud, I guess is the word, to see them, to look in their eye and (see) how they feel about their defense."
It was an arduous process for Michigan's defense to get to this point, but they hit their groove midway through the season, and Mattison said he thought the unit turned a corner in its bludgeoning of Illinois.
After that game, the typically stoic Mattison became emotional. He met with the media, the only time he's done that this year, and proclaimed his Michigan defense a "Michigan defense" -- the highest honor he awards a unit.
He became increasingly sentimental as the season wore on and the unit rounded into dominant form.
"I probably have had more (emotional moments) this year than ever because you get caught up with them," Mattison said. "They're just real guys. These players are just real, real people that want to be considered a Michigan defense. And that's it in a nutshell.
"It makes you, as a coach, feel really proud for them when you see it in them."
Then, with a smile, Mattison added: "Makes you pretty mad, too, when you see the ball over their head in the Ohio State game."
Nothing will ever be good enough for Mattison, who demands perfection.
But Michigan climbed closer to that standard than anyone could have predicted. Even Mattison.
Kyle Meinke covers Michigan football for AnnArbor.com. He can be reached at 734-623-2588, by email at kylemeinke@annarbor.com and followed on Twitter @kmeinke.