Posted on
Tue, Dec 13, 2011 : 1:19 a.m.
Michigan football seniors deliver humorous speeches, and David Molk's resonates
By Kyle Meinke
LIVONIA -- Senior after senior got a chance to bid the Michigan football team farewell Monday night at the program's annual postseason banquet.
Most of the speeches were clever, even hysterical, reflective of the Wolverines' resurgent season this year. They are 10-2 and have earned a matchup with Virginia Tech in the Sugar Bowl on Jan. 3 (8:30 p.m., ESPN).
There was a record turnout at Laurel Manor of about 1,700, one organizer estimated. Some guests were left without chairs.
Spirits were high.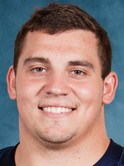 Then, senior captain
David Molk
concluded the senors' speeches with the most thoughtful and powerful delivery of them all. It was reflective of what the past five years, and three coaches, have meant to him.
"It's really hard to put into words truly what (this season) meant and truly what we've been through because, frankly, I don't think there's many people in this room -- in the country -- that understand," he said.
"Unless you've been a fifth-year senior here, you don't know. You didn't live it, you didn't feel it, you didn't see the pain, you didn't hear the anguish, you didn't hear the hate. There was a time we got booed by you guys, and that hurts."
The fifth-year seniors have played for three coaches, the first time that has happened at Michigan since the 1920s. They were 15-22 the past three seasons under former coach Rich Rodriguez.
"But the reality is, this is Michigan," Molk continued. "We come back, and we never stop. We're a team that recovers, we're at team that continues and there's nothing that can stop Michigan -- absolutely nothing in the world.
"There's no defense, there's no offense, there's no other team, no Ohio State, no Michigan State -- there's no other team in the country that can stop us, and that's why I came here to Michigan.
"Most of all, I want to thank these guys -- both sides of me. They are Michigan men. This is the reason i came here. I wanted to share a stage with you guys, and I'm glad I did."
Molk typically has a steely personality, but had to choke back tears while also thanking his father, who helped him through the two coaching transitions. They also share in the loss of Molk's mother, who died when he was a boy.
"Dad, I love you pops, and I know we're both thinking about someone else who we wish could be here," Molk said.
Moving words from the country's best college center.
He was the last of a long list of seniors who addressed the crowd. Some of the lighter moments: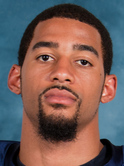 Safety Troy Woolfolk
"I really do hate going last. I wish my mother would have married someone with the last name Aaron or something," Woolfolk opened.
"I would like to thank my father, (former Michigan star) Butch Woolfolk, some guy y'all may know. I'd like to thank my mother for encouragement and tips about football, even though she doesn't know what she's talking about. I'd like to thank my girlfriend. She actually just texted me saying I'd better thank her, so I got that down.
"I've been here for five years. I've had three different head coaches. Four different defensive coordinators, and I can say I've never been around coaches with such good character like these -- and I really mean that.
"I'd like to thank (receiver) Martavious Odoms for breaking my leg so I could come back for a fifth year, and I'm serious about that. I would have been really mad if I was at home and knowing I could have been a part of a 10-2 team and beaten Ohio State. So, thank you, Martavious."
Thanking someone for a season-ending injury? That has to be a Michigan bust first.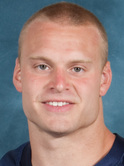 Fullback John McColgan
McColgan committed to former Michigan coach Lloyd Carr, but never played for him. Instead, he played for Rodriguez, who did not use fullbacks.
Hoke does, and McColgan is appreciative of that.
"As a fullback, thank you, Coach Hoke, for bringing me out of retirement," he said.

Long snapper Tom Pomarico

Don't know Pomarico's name? That makes him happy.
"I'm hoping most of you don't recognize my name, because that means I did a pretty decent job this year," he deadpanned.
"I wanted to give a little insight as to how I became a long snapper. When I was playing junior football, my dad told me, 'If you work on throwing the ball between your legs a lot, you can get a scholarship from a major university.' This idea seemed quite strange to me at the time, but 10 years later, I got pretty good at it and I got a scholarship.
"But the idea still seems a little strange."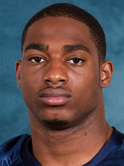 Taiilback Michael Shaw
Shaw's speech began on a humorous note: "Hang with me for a little bit. I have (my speech) on my phone. It's a Droid."
It only got better, as Shaw broke into an impression of his position coach Fred Jackson. It killed.

Offensive lineman Mark Huyge

Huyge thanked his fiancee for "all the cooking, cleaning and laundry she has done for me the past couple years. I couldn't have made it without her."

Receiver Kelvin Grady

The first coach Grady thanked? Tommy Amaker, the Wolverines' former basketball coach who recruited the Grand Rapids native to Michigan.
Then he played for current basketball coach John Beilein before switching to football -- where he played for two more coaches, Rodriguez and Hoke.
Not many players, regardless of sport, have changed coaches so frequently while at Michigan. Grady hasn't played much this year, but he certainly has never lacked in perseverance.

The auction that keeps on going

The speeches were halted at one point to conduct an auction of a signed football from the night game against Notre Dame.
As the bidding escalated, one of the players raised his hand to bid, with the price scale already at more than $1,000.
Auctioneer Frank Beckmann, the voice of the Michigan Radio Network, responded: "This is not Ohio State. You do not have the money."
The auctions dragged on a bit, causing a lull in the entertainment. Tight end Kevin Koger, who later shared the Robert P. Ufer Bequest -- given to the seniors who demonstrated the most enthusiasm and love for Michigan -- with Ryan Van Bergen, took to Twitter during the auctions, tweeting: "c'mon son we are going to be here all night."
Kyle Meinke covers Michigan football for AnnArbor.com. He can be reached at 734-623-2588, by email at kylemeinke@annarbor.com and followed on Twitter @kmeinke.