Posted on
Mon, May 28, 2012 : 5:59 a.m.
Michigan football team travels to West Coast for leadership training with U.S. Navy SEALs
By Kyle Meinke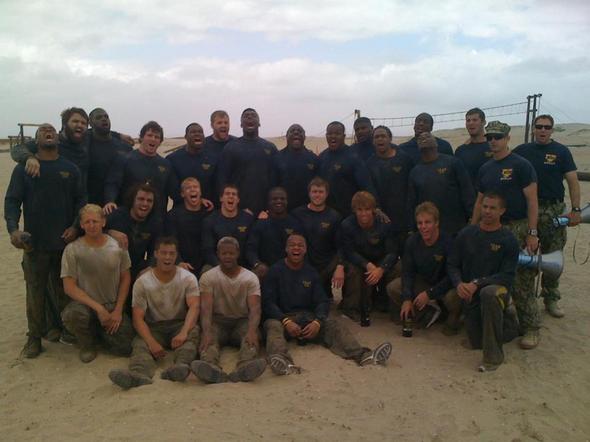 Courtesy Michigan football Facebook page
Memorial Day is special to Michigan football coach Brady Hoke, who has consistently expressed his high regard for the country's armed forces.
Hoke became particularly fond of the U.S. Navy SEALs during his two-year stint at San Diego State, which is located near a naval base. He since has tried to instill the specialized force's maxims for discipline and leadership in his teams.
He took that to a new level last week, when he sent 22 of his seniors to Southern California for a four-day summit with the SEALs. They also worked with kids at a clinic in Pasadena.
"This is part of the growth and development of my players as young men," Hoke told the Pasadena Sun. "When they go through the game of football, there are life lessons that are taught -- them being accountable and having great commitment to each other."
Hoke often invoked the SEALs during his first season in Ann Arbor. He hosted a few serviceman for a visit before the season, and gave each player a maize and blue trident, which is an important token for the SEALs.
The tridents hung in Schembechler Hall throughout the season, and a couple players were spotted toting them to New Orleans for the Sugar Bowl.
"We've been studying them a lot," defensive lineman Will Heininger said last season of the SEALs. "Coach Hoke has a great respect for them, as do we as a team.
"Of course, we don't want to compare what we do to what they do, but there are some lessons we can learn from what they do, and teamwork."
Michigan's seniors also participated in a camp with at least 80 kids. Aaron Wellman, the Wolverines' strength and conditioning coach, told the Pasadena Sun it is part of a mentoring program he and Hoke developed while they were at Ball State.
"The one thing we noticed about these great athletes and men that we were around, is that after they left football, they just didn't know how to be leaders," Wellman told the Sun. "They didn't understand what a leader is and what is expected of a leader and that's something we wanted to change."
In a blog post published Sunday on MGoBlue.com, Michigan athletic director Dave Brandon said the timing for the leadership training was ideal.
"The timing of this trip also gave our seniors a chance to thank the Navy Seals for their service to our country," he wrote. "The trip took place just prior to the Memorial Day weekend -- a weekend when every one of us should give thanks and remember those who sacrificed their lives for our country."
Michigan posted several photos of the seniors' trip to California on its official football Twitter feed. A look: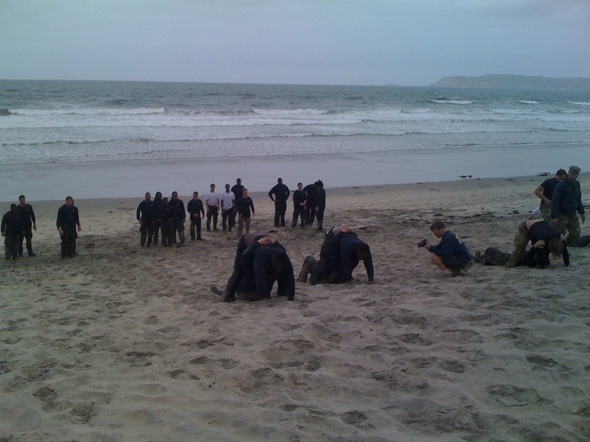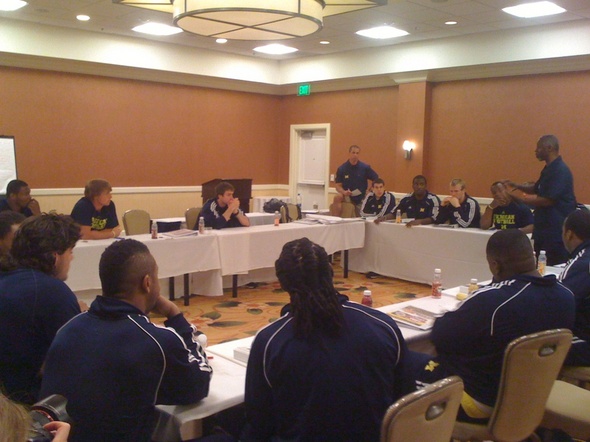 Kyle Meinke covers Michigan football for AnnArbor.com. He can be reached at 734-623-2588, by email at kylemeinke@annarbor.com and followed on Twitter @kmeinke.