Posted on
Sat, Sep 8, 2012 : 5:45 a.m.
Your mega guide to Michigan vs. Air Force
By Pete Cunningham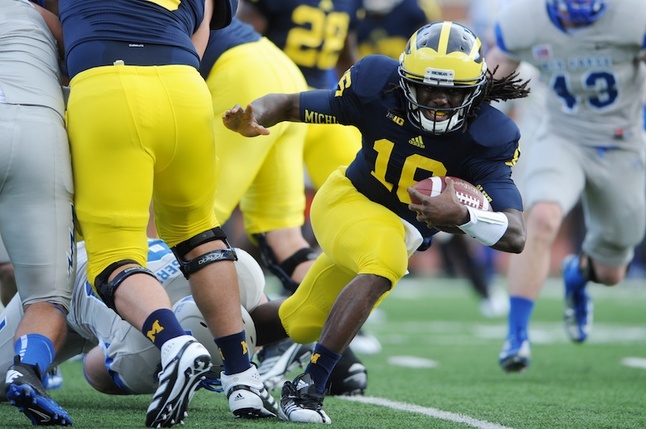 GAME STORY: Michigan survives a mighty scare from rush-heavy Air Force, hanging on for 31-25 win
GRADE THE WOLVERINES: With polls: What grade do the Wolverines deserve for their performance?
LIVE COVERAGE: Check out our live updating game story on the Michigan football home page beginning at 2:30 p.m., and follow beat writers Kyle Meinke (@kmeinke) and Nick Baumgardner (@nickbaumgardner) on Twitter for live updates during the game.
WHO: No. 19 Michigan (0-1) vs. Air Force (1-0)
WHERE: Ann Arbor.
WHEN: 3:30 p.m.
ODDS: Michigan is favored by 21.5 according to sportsbook.com.
SERIES RECORD: Michigan leads 1-0.
LAST MEETING: September 26, 1964, Michigan won 24-7 at Michigan.
WEATHER: Mostly cloudy with a 30-percent chance of rain. Winds blowing from the Northwest at 10-15 m.p.h. Game-time temperature: Around 65.
BROADCAST INFORMATION: TV: ABC; Radio: Michigan Sports Network (local affiliates).
AnnArbor.com coverage: Last week the Michigan football team took on defending national champion and then second-ranked Alabama. The Crimson Tide put such a beating on the Wolverines that they were elevated to the top-ranked team in the country while the Wolverines sunk from No. 8 to 19. The weeks leading up to the Alabama game all anyone wanted to talk about was Alabama. The week leading up to Michigan's game with Air Force is similar in that all anyone wants to talk about, still, is Alabama. There have been some Air Force story lines to keep up with as well, so check out our coverage from the past week: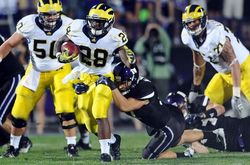 Fitz Toussaint to start in return from suspension, Michigan coach Brady Hoke says
As difficult as it was for Michigan to play Alabama last week, for suspended running back Fitz Toussaint, it was much harder not to play the Crimson Tide. Coach Brady Hoke announced on Friday that Toussaint will not only return against the Falcons, but has earned the start.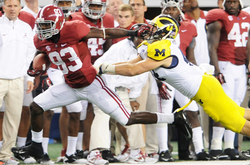 5 keys to victory: Michigan needs to button down tackling against Air Force (with prediction)
What does Michigan have to do better against Air Force than it did against Alabama? In a nutshell: everything. But with the Falcons' unique offensive approach, there will be a premium on sound tackling.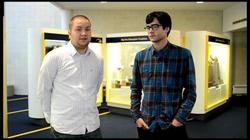 Video: MLive.com's Kyle Meinke and Nick Baumgardner preview Michigan-Air Force
MLive.com's Michigan football reporters Kyle Meinke and Nick Baumgardner have written exhaustively all week about the Michigan football team. Now, see what they have to say on video about the Wolverines' matchup with the Falcons.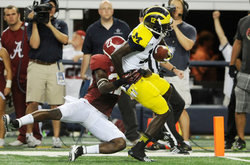 Who's got the edge? Position-by-position breakdown of Michigan-Air Force
Quarterback...running back...wide receiver. Where does Michigan hold an advantage over Air Force and vice versa? Nick Baumgarder breaks down exactly where the Wolverines will have an edge, and where Air Force might get the best of the Wolverines.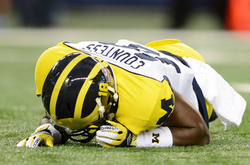 Blake Countess loss provides chance for others, but it's still a devastating blow for Michigan
Sophomore cornerback Blake Countess blew out his ACL during the Alabama game, leaving the Wolverines without arguably their best corner for the rest of the season. His absence now opens a window for someone to step up, but is a devastating blow, regardless.
Air Force beat writer: Falcons' disciplined attack 'drives big-name opponents nuts'
The triple option: It's a little bit weird, it's a little bit fun and it's all Air Force does on offense. Frank Schwab, an Air Force beat writer for The Colorado Springs Gazette, explains how Air Force's unique attack drives teams crazy.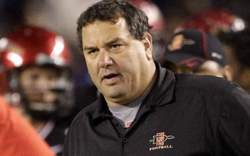 AP Photo
Brady Hoke has some history, and some luck, defending Air Force's triple-option offense
Though Saturday may be the first time any of the Michigan players face Air Force's triple option, Hoke has had his fair share of encounters with it. For the most part, he's been successful.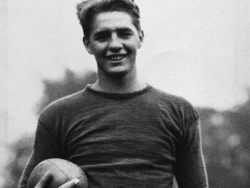 Brady Hoke discusses Bennie Oosterbaan, says he's decided who will wear his 'Legend' jersey
Michigan "Legend" Bennie Oosterbaan will have his number brought out of retirement on Saturday for the season as part of Michigan's new "Legends" uniform tradition. A senior who exemplifies what Oosterbaan stood for as an athlete and a person will be honored with his uniform number. Hoke said he knows who will be wearing the No. 47, but he isn't telling just yet.
How could Al Borges defend not running Denard more against Alabama?
Michigan football beat writer Kyle Meinke answers readers' questions about play calling, run defense, the Big Ten's national relevance and oh so much more in his weekly mailbag. He also touches on a game you may have watched...Michigan vs. Alabama.
Air Force head coach votes Michigan No. 9 after big loss to Alabama and other Wolverines links
Michigan slid significantly in the rankings after enduring a shellacking at the hands of Alabama, but Air Force coach Troy Calhoun still views the Woverines as a top ten team, even if the rest of the country does not. The Wolverines slid from No. 8 to 19, but Calhoun only had them dropping one spot to No. 9.
Wolverines Issue of the Week: Fighting through injuries, both physically (Countess) and mentally (27-point loss)
Preparing for Air Force wasn't all about the triple option. The Wolverines had plenty in house issues -- be it injuries or otherwise -- to deal with before they could start worrying about anyone else. Will those issues be dealt with by kickoff on Saturday? Only time will tell

This and That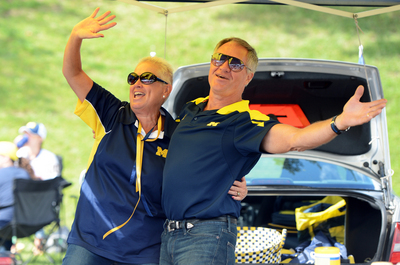 Melanie Maxwell | AnnArbor.com
WHO YA GOT?
Associated Press preview capsule
WHAT'S AT STAKE
The Wolverines will get a chance to show they still belong in the rankings after getting beat by Alabama 41-14 last week at Cowboys Stadium. The Falcons have a shot at snapping a 19-game losing streak against teams ranked in the AP poll.
KEY MATCHUP:
Michigan's front seven against Air Force's option offense. After the Wolverines were pounded by the Crimson Tide's straightforward approach on the ground, they will have to adjust to a lot of deception on the ground with what coach Troy Calhoun calls a tailback, zone-running scheme.
PLAYERS TO WATCH:
Air Force: RB Cody Getz, one of 13 first-time starters, made the most of his best opportunity to carry the ball in four years by running for 218 yards and three touchdowns on 17 carries in last week's 49-21 win over Idaho State.
Michigan: RB Fitzgerald Toussaint, the team's top tailback has been cleared to play by coach Brady Hoke, who suspended him for the opener after he pleaded guilty to drunken driving. He is expected to start.
FACTS & FIGURES:
Michigan beat Air Force 24-7 in 1964 at home in their only previous meeting. ... Air Force hasn't defeated a team in AP poll since beating No. 23 Cal 23-21 nearly a decade ago on the road and its last win over a Big Ten team was in 2003 against Northwestern. ... The Wolverines will unretire No. 47 by a player to be announced Saturday, putting Bennie Oosterbaan's jersey back in circulation with a Michigan Football Legend patch. ... Michigan has the longest active streak of avoiding a shutout — scoring in 338 straight games since being blanked at Iowa in 1984 — and Air Force's 234-game scoring run ranks fourth. The Wolverines' scoring streak trails only the NCAA record of 361 that was set by BYU from 1975-2003 and snapped by Utah. ... The Falcons have played in a program-record five straight bowl games.
Around the Big Ten
Pete Cunningham covers sports for AnnArbor.com.