Posted on
Wed, Nov 30, 2011 : 9:11 a.m.
Ready to see Rich Rodriguez and Arizona take on the Michigan football team?
By AnnArbor.com Staff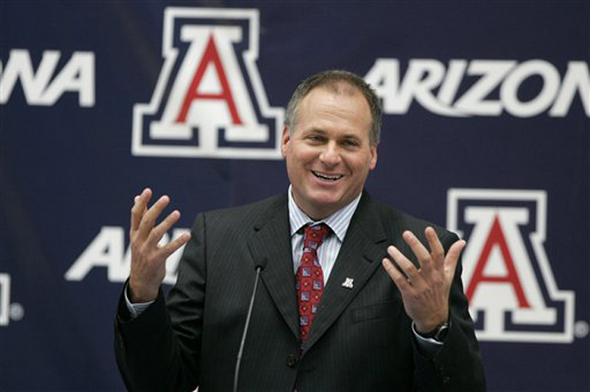 Associated Press
Maybe you've never heard of J.T. Curtis.
He's the football coach at John Curtis Christian High School in River Ridge, La., and he's won 500 games. He's made plenty of contacts in his 43 seasons. Among them: Former Michigan football coach Rich Rodriguez.
So when Curtis spoke to the Greater New Orleans Quarterback Club earlier this week, he spoke about Rodriguez's decision to turn down the offer to coach at Tulane and accept the head coaching job at Arizona.
"My understanding is, in talking with coach Rich Rodriguez, and I was involved in that just a little bit, that it was a much closer decision than people realize, between Tulane and Arizona," Curtis said.
Curtis said Rodriguez felt he'd have a better chance at recruiting top talent and chasing a national title at Arizona. And one more thing helped sway Rodriguez.
"And they promised him they'd put Michigan on the schedule in three years," Curtis said.
Some in the audience laughed, but Curtis wasn't smiling.
"I'm telling you, it was a big deal."
J.T. CURTIS' ADDRESS TO THE NEW ORLEANS QUARTERBACK CLUB