Posted on
Thu, Jan 17, 2013 : 11:26 a.m.
What word would you use to describe Notre Dame linebacker Manti Te'o's story?
By Pete Cunningham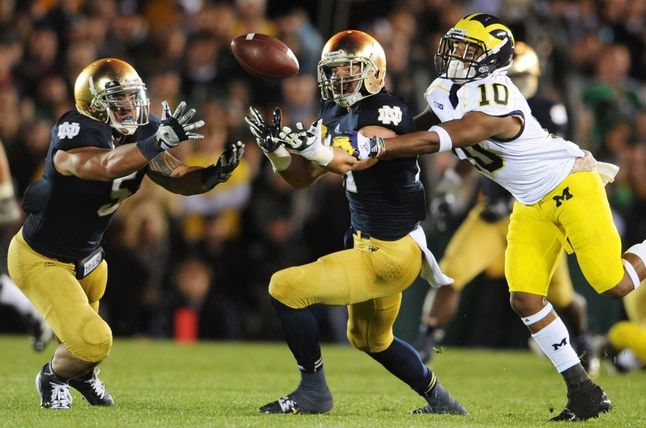 Melanie Maxwell | AnnArbor.com file photo
Have you wrapped your head around the
Manti Te'o story
, yet?
Neither have we.
There is one thing we know for sure about Manti Te'o: The guy was a force to be reckoned with when Michigan lost to Notre Dame 13-6 back in September. With two interceptions, three solo tackles (one for loss), five assists and one quarterback hurry on the night, Te'o's was arguably the Irish's most valuable player against the Wolverines in what at the time was a showdown between a pair of teams ranked in the Top 20.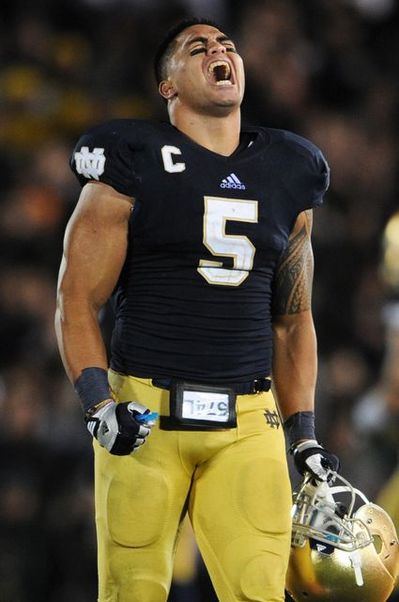 Melanie Maxwell | AnnArbor.com file photo
The fact that he performed in such a way in the wake of personal tragedy - the death of his grandmother and girlfriend within days of each other just days before the game - made his performance not just commendable, but inspiring, regardless of who you were rooting for.
But over the past 20 hours everything we thought we knew about that uplifting backstory has been called into question if not completely blown up. A Deadspin.com report revealed on Wednesday that Lennay Kekua, the woman Te'o claimed was his girlfriend and died of leukemia just days before the Michigan game, never existed.
After that, the story gets pretty hazy and it's not clear who knew what, and when they knew it. The story and its multiple layers is in many ways indescribable, but if you had to pick one word to describe it, what would it be?
Pete Cunningham covers sports for AnnArbor.com. He can be reached at petercunningham@annarbor.com. Follow him on Twitter @petcunningham.