Posted on
Tue, Mar 19, 2013 : 5:49 p.m.
$3.1 million tax lien filed against Google for non-payments of Michigan Business Tax
By Ben Freed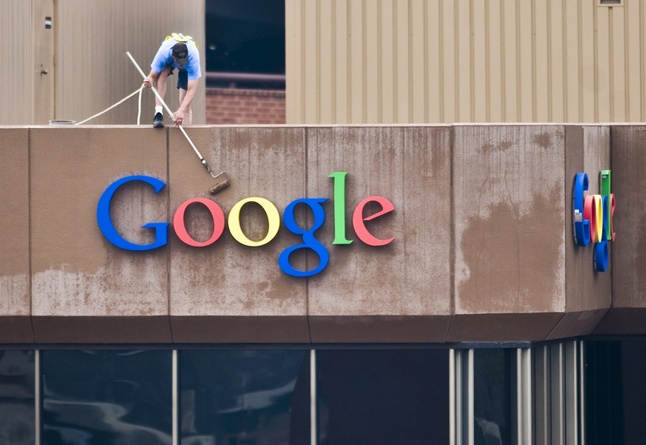 Angela J. Cesere | AnnArbor.com file photo
The
Michigan Treasury Department
filed a $3.1 million dollar tax lien against
Google Inc.
Nov. 27, 2012. The
Lansing State Journal
first reported
that the lien, which has not been released by the state as of 5 p.m. Tuesday, was filed in
Ingham County
against the search engine company's California-based headquarters for two non-payments of
Michigan Business Taxes
.
"Because they don't own property in the state, the lien could not be placed against an office here," Ingham County Register of Deeds Curtis Hertel said.
"The lien can only be placed on property, so it wouldn't make sense to place a lien on the building if they are only renting. All liens on out-of-state corporations that do not own property in Michigan are filed through Ingham County."
Google leases space at 201 S. Division St., in Ann Arbor, where the company operates a sales office that employs more than 300 people. Google expanded into downtown Ann Arbor in 2006, thanks in part to a MEGA tax credit from the Michigan Economic Development Corporation.
AnnArbor.com tried to speak with Google and MEDC, but they were not able to be reached for comment.
The tax credit was worth up to $38.5 million during a 20-year period, and was predicated on Google's promise to add 1,000 jobs to the Ann Arbor area.
In 2010, a state audit found that the Michigan Strategic Fund, which was in charge of administering the tax breaks, had been negligent in ensuring that all taxpayers qualified for the credits they were receiving. However, a subsequent audit released in April of 2011 said the irregularities had been remedied.
It is unclear whether the current lien is in relation to the tax breaks received from the state and state treasury spokesperson Terry Stanton said the treasury does not comment on particular liens.
"Liens are placed to ensure that the department is in line to recover what it believes it should be recovered," he said.
Hertel said he had no knowledge of why the lien was placed but that placing a lien on a person or company's property usually is not the state's first choice for recovering taxes.
"They usually try to get payment in several ways before it comes to this," he said.
"A lien is against property, but the state can't put a lien on out of state property. Either way it goes on the company's credit report. I'm not sure what a $3.1 million lien would mean to a company as big as Google but it will be on there."
Ann Arbor city treasurer Matthew Horning said he had not heard of the lien on Google before Tuesday.
Ben Freed covers business for AnnArbor.com. You can sign up here to receive Business Review updates every week. Reach out to Ben at 734-623-2528 or email him at benfreed@annarbor.com. Follow him on twitter @BFreedinA2