Posted on
Tue, Mar 29, 2011 : 3:45 p.m.
Ann Arbor SPARK picks Silicon Valley economic development executive as next CEO
By Nathan Bomey
(This story has been updated several times with additional information.)
(Editor's note: AnnArbor.com Executive Vice President Laurel Champion is treasurer of the Ann Arbor SPARK Board of Directors.)
Economic development group Ann Arbor SPARK has selected a Silicon Valley economic development executive to become its next CEO.
SPARK's Board of Directors chose Paul Krutko to lead the group. Krutko, who currently serves as secretary/treasurer of the International Economic Development Council, most recently led the economic development initiatives of the city of San Jose as chief development officer.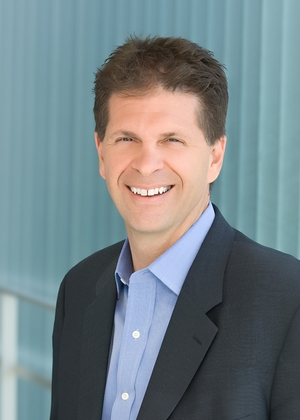 Photo courtesy of Ann Arbor SPARK
Krutko succeeds SPARK's first CEO,
Michael Finney
, who resigned to become CEO of the
Michigan Economic Development Corp.
under Gov.
Rick Snyder
.
Krutko, 55, who lived in northern Ohio until he was 40, previously worked for municipal economic development initiatives in Cleveland from 1990 to 1997 and Jacksonville, Fla. from 1997 to 2002.
A graduate of the University of Cincinnati's College of Design, Architecture and Art, he previously was executive director of the Downtown Development Authority and senior director of development services for the Jacksonville Economic Development Commission, downtown housing development manager for Cleveland's Department of Community Development and finance manager of Cleveland's Economic Development Department.
"He comes from the Midwest and he has a tremendous experience in economic development for both large- and medium-sized metropolises," SPARK Chairman Stephen Forrest said in an interview. "He brings a great scope of knowledge. We feel that Michigan is at a turning point and that Paul can help lead that turnaround."
SPARK, which has about 17 employees, provides business services to entrepreneurs, startup companies and established businesses in Washtenaw County and the surrounding areas. The group operates three business incubators serving several dozen startups.
The group manages an annual core budget of about $3 million, including about $1 million in tax dollars from the Ann Arbor/Ypsilanti Local Development Financing Authority, otherwise known as this region's SmartZone.
SPARK also manages pass-through business investment programs on behalf of the MEDC and other partners, including the $15 million Michigan Pre-Seed Capital Fund, which invests up to $250,000 in startup companies in exchange for an equity stake.
Krutko, in an interview, said he was attracted to Ann Arbor by the budding entrepreneurial ecosystem, the high-tech research activities, the high quality of life and the challenges of leading a growing economic development group.
"I'm really looking forward to coming back to the Midwest. I've been away for about 15 years in other parts of the country, so it feels good to come back, and Ann Arbor is a great opportunity," he said. "SPARK is an organization that's got a really solid foundation that Mike Finney created, and I'm really looking forward to picking up the reins and advancing the strategic agenda that the board has laid out."
Krutko said that finding a way to help emerging businesses is one of the most important aspects of economic development. He said companies that are poised to grow from "10 to 10 squared" — that is, 100 employees — reflect "the critical place where you can facilitate" growth. He said it's important to ensure that companies of that size maintain their headquarters in the community.
After that period, he said, "whatever they do, as they grow and deploy around the world, the wealth and higher-level positions are going to come back to the community they started in," he said.
Among the key ways to help existing companies and attract outside firms is emphasizing the strong pool of talent that is available in the region, Krutko said. SPARK places a heavy emphasis on helping talented workers connect with growing companies, monitoring rapidly growing companies and helping them navigate government bureaucracies.
"The companies are following the talent," Krutko said. "The work that SPARK is already doing in terms of focusing on that question is very, very vital."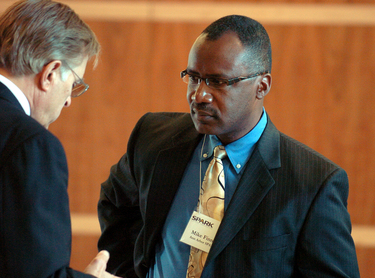 File photo | AnnArbor.com
SPARK was formed in 2005 as an outgrowth of an idea nurtured by the U-M Technology Transfer Office Advisory Board. Snyder and U-M President Mary Sue Coleman are generally considered the group's co-founders.
According to its latest annual report, SPARK claims companies it has assisted announced business expansions from 2006 to 2009 with a promise to add 9,049 jobs. That figure is very difficult to authenticate, however, and the number of jobs that were actually created is probably much lower.
As Michigan's economy collapsed, Washtenaw County lost 5.8 percent of its jobs from October 2005 to October 2010, dropping from 207,300 to 195,200, according to the Michigan Department of Energy, Labor and Economic Growth.
But the county fared much better than the state of Michigan, which lost 11.9 percent of its jobs during that stretch, dropping from 4,432,800 to 3,905,500.
Forrest said he views Krutko's appointment as an opportunity to help SPARK continue to broaden its influence in Michigan's economy.
"SPARK got its start and flourished under the leadership of Mike Finney and for that we, as a community, are extremely lucky," Forrest said. "Now we are looking to make SPARK have an even larger regional and national promise and profile.
"As we look at how MEDC is being reconfigured under (Finney and Snyder), we feel that SPARK has an opportunity under Paul to take advantage of it and make SPARK a truly statewide, and perhaps even a somewhat national, model for how economic development can occur and can help to revitalize areas that have seen some diminishment of their economic base over the years."
In San Jose, the third largest city in California, Krutko's initiatives included a "climate prosperity plan" called "San Jose Green Vision," which said in its 2010 annual report that it had received more than $70 million in grants to boost the clean-tech industry, promote energy efficiency and reduce carbon emissions.
He resigned Nov. 5 from the city of San Jose. The San Jose Business Journal reported that Krutko's top accomplishments included helping to convince eBay to expand its San Jose headquarters.
"In leaving my only regret is that there are still so many things left to accomplish, but I am confident that the team I'm leaving is more than equal to those tasks," Krutko told the city in his resignation letter, according to the SJBJ.
Among Krutko's first responsibilities will be filling key empty positions at SPARK. Snyder's ascension to the governorship set off a leadership exodus for the group.
Finney joined MEDC a few weeks after Snyder's election and proceeded to recruit two of SPARK's top executives, Elizabeth Parkinson and Amy Cell, to take comparable positions at MEDC.
Skip Simms, SPARK's interim CEO, will return to his role as vice president for entrepreneurial business development.
Krutko and SPARK declined to reveal details of Krutko's compensation package. Krutko, who starts his new job April 18, said it was "very fair" and that he had been recruited by four other groups throughout the country. Finney was paid $258,423 in total compensation in 2008, a figure that includes the cost of benefits.
That compares to $439,859 for Southwest Michigan First's Ron Kitchens, $282,320 for Birgit Klohs of Grand Rapids-based The Right Place, and $156,732 for JoAnn Crary of Saginaw Future, according to tax documents.
Krutko comes to Michigan as Lansing lawmakers debate the future of the state's business tax credits and general tax structure.
Snyder wants to replace the controversial Michigan Business Tax with a flat 6 percent corporate income tax that would largely exempt small businesses. He also wants to eliminate most of the tax credits that the state distributs to entice high-tech companies to expand and locate in Michigan.
Krutko said he believes in selective use of tax credits favoring industry "clusters (in which) you're trying to be successful." But he said that budget realities should limit the scope of tax credit distribution.
"We're in very challenging budgetary times, and my view generally is that tax incentives, if they're offered, should be focused on 'driving industries.' 'Driving industries' are those companies that are making goods or producing services that are sold outside the region. They are bringing revenue and income back into the community. For every 'driving industry' you create in a community, four other jobs result," he said.
SPARK picked Krutko after conducting a private, national search that attracted more than 100 applications, Forrest said.
Contact AnnArbor.com's Nathan Bomey at (734) 623-2587 or nathanbomey@annarbor.com. You can also follow him on Twitter or subscribe to AnnArbor.com's newsletters.