Posted on
Wed, Dec 29, 2010 : 6:03 a.m.
Chicago-area developers revive plans to build new downtown hotel at 202 S. Division in Ann Arbor
By Paula Gardner
Chicago-area developers who failed to get city approval to build a downtown Ann Arbor hotel in 2008 are preparing a new proposal for their property at 202 S. Division.
First Hospitality Group plans to submit new site plans for "Ann Arbor Hotel" on Jan. 24, according to a public notice sent to property owners near the property, located at the southwest corner of East Washington.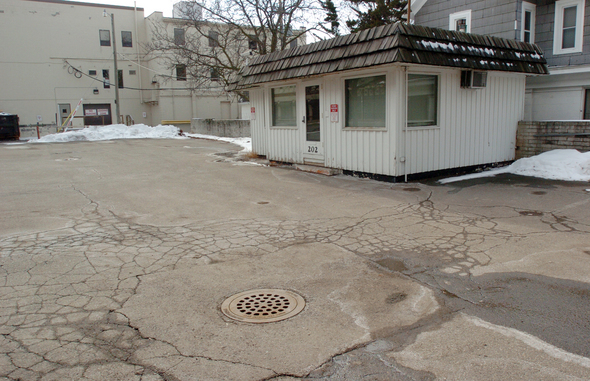 AnnArbor.com files
The company also plans a citizen participation meeting from 7-8:30 p.m. Wednesday, Jan. 5, on the third floor of the Ann Arbor District Library.
The move comes as developers consider at least two other locations for new hotels downtown: One with existing proposals on city-owned property next to the Ann Arbor District Library on South Fifth Avenue; the other a concept for South Ashley Street near William.
First Hospitality representatives deferred comment to Ira Ury, who once again is leading the Ann Arbor project. He did not respond to phone messages.
The last proposal sought to build 120 rooms in a 9-story building. The main entrance was to be on South Division, with off-site parking offered in the Liberty Square Parking Structure.
City planners familiar with the latest incarnation of the project were unavailable this week.
Under new downtown zoning, the half-acre property could accommodate a 180-foot building, according to city zoning documents. How that will affect the hotel proposal is unclear, but insiders say it's possible that more height could be added to the proposed facility.
First Hospitality's plans to revive the Ann Arbor Hotel proposal had not reached some local industry experts.
Mary Kerr of the Ann Arbor Convention and Visitors Bureau said Tuesday that she hasn't been contacted by the company. Her office markets Washtenaw County's 4,000 hotel rooms.
"If a hotel were built, we'd fulfill our role in providing marketing and sales support to the hotel," she said.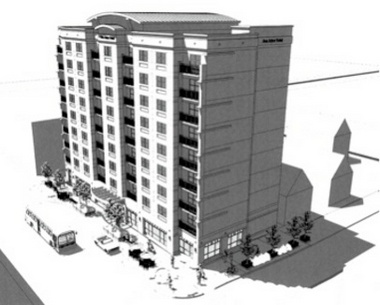 AnnArbor.com files
Charles Skelton
, an Ann Arbor-based national hotel expert, said that while investors are now looking at hotel properties nationwide, expecting an upturn in occupancy in 2011 and beyond, the pricing is remains suppressed.
As for local occupancy rates, 2010's overall rate was about 60 percent - the same as 2009, Skelton said.
The average rate per room fell from $96 to $94, he said, across the entire market.
Ann Arbor developer Ed Shaffran said lenders are starting to make construction financing available again after the downturn.
"You're seeing more and more third-party lenders coming into the Michigan markets, and Ann Arbor is tops on that list," he said.
He added that learning more about the projected construction costs and room count could give him a better indication of the viability of the project.
The plan, Shaffran said, "obviously is based on numbers. I'd question whether that means $100, $150 or $200 per night."
Ray Detter of the Downtown Area Citizens Advisory Council said he objected to the previous proposal due to building design concerns.
His major concerns as he looks toward seeing the new plans revolve around the building designs, since the zoning for height is no longer an issue. The appearance and its effect from street level need to be considered, he said, as does how the nearby residences are affected.
The location, he added, is about 2 blocks from both the existing Campus Inn and the "Library Lot," where the city has been considering plans for a hotel-conference center.
Whether those competitive concerns affect the potential project remain to be seen, he said.
"We all want something that's successful," Detter said.
First Hospitality Group operates hotels in 7 Midwest states; brands include Hilton, Marriott, and Fairfield Inn. It pursues both acquisitions and development opportunities, including joint ventures, according to its website.
The company's Michigan properties include the Hampton Inn North on Green Road in Ann Arbor, in addition to properties in Southfield and Grandville.
First Hospitality bought the 202 S. Division property in March 2008 from McKinley Inc., which won city approval to build Metro 202 apartments on the property in 2007. McKinley owns McKinley Towne Centre on the east side of Division from the proposed hotel, and it retained approval rights for any First Hospitality development on the site, according to earlier reports.
Paula Gardner is Business News Director of AnnArbor.com. Contact her at 734-623-2586 or by email. Sign up for the weekly Business Review newsletter, distributed every Thursday, here.