Posted on
Wed, Sep 14, 2011 : 5:59 a.m.
Google quietly contracting with global outsourcing firm for some employees at Ann Arbor office
By Nathan Bomey
Search engine giant Google Inc. is quietly outsourcing some jobs at its Ann Arbor sales office to a major global outsourcing firm, AnnArbor.com has learned.
Google is contracting with Bermuda-based outsourcer GenPact Ltd. to help staff its AdWords sales office in downtown Ann Arbor, said independent sources familiar with Google's operation.
It's unclear how many employees GenPact is providing to Google, though online job postings and social media references indicate that GenPact is playing an important role in supporting Google's sales operation.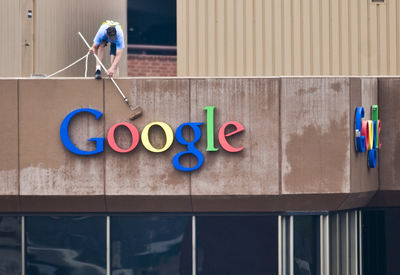 Angela Cesere | AnnArbor.com
The GenPact contractors, who are working side-by-side with Google's employees at the Ann Arbor office, are described as conducting sales support activities for the AdWords operation. Most of Google's local employees manage advertising relationships with major corporate customers.
The revelation — a rare insight into a company that takes great pains to keep its internal workings secret — raises questions about how many Google employees work at the Ann Arbor office.
When Google launched its Ann Arbor office in 2006, the company promised to hire 1,000 employees by 2011 in exchange for a $38.25 million tax credit from the Michigan Economic Development Corp.'s Michigan Economic Growth Authority (MEGA) board.
Since then, Google has been consistently hesitant to reveal the exact number of workers it employs in Ann Arbor, generally giving estimates instead of specifics. The company told AnnArbor.com earlier this year that it had more than 250 workers at its Ann Arbor office — unchanged from two years ago.
The company also announced in January that it would accelerate hiring at its two Michigan offices in 2011 as part of Google's global plan to hire 6,000 new workers this year.
Now, it's unclear whether those new jobs are Google employees or workers contracted by GenPact.
A GenPact spokeswoman declined to address AnnArbor.com's questions or confirm the relationship with Google.
"Unfortunately GenPact cannot reference any of our clients," GenPact spokeswoman Barbara Tate said.
A Chicago-based spokesman for Google told AnnArbor.com in an email that "we expect 25 percent headcount growth" at Google's two Michigan offices in 2011. (Google has much smaller office in Birmingham.)
The Google spokesman declined to confirm the relationship with GenPact but did acknowledge that Google sometimes uses contractors.
"Google (company-wide) has both full-time employees and dozens of contractors providing phone support to our advertisers," the spokesman said in an email. "Hiring contract employees is standard practice for Google across the country and in Michigan, where some of them are based. We work with a wide range of vendors of all sorts and as a matter of business, we do not comment on those relationships."
Google's contractual work is not a particularly unusual activity for a local business. Many companies use contractors or temporary employees. In fact, the number of temporary jobs in Washtenaw County was expected to rise by 1,458 from 2009 to 2013, according to a University of Michigan economic forecast released in March.
In a publicly accessible job posting on CareerBuilder.com, GenPact said it's seeking a "customer support specialist" to conduct sales activities for "our client partner, an industry leading internet search provider," which "is partnering with GenPact to create a new process for customer support in Ann Arbor."
According to the job listing, the full-time job is based at 201 S. Division St. in Ann Arbor, the address for the McKinley Towne Centre building, where Google's local office is based.
The job pays $12 to $12.50 an hour with "excellent benefits and paid-time off," according to the posting, which is also cross-posted on other job websites.
At that hourly rate, a GenPact worker would receive up to $500 a week, or $26,000 a year.
Google's MEGA tax credit was based on an average salary of $913 a week, or $47,476 a year, according to a document provided to AnnArbor.com in 2009.
Subcontracted employees being paid $500 a week would not help Google meet the criteria to qualify for MEGA tax relief, said Elizabeth Parkinson, vice president for marketing and public relations at MEDC.
According to official state tax policy, companies have no legal obligation to follow the promises they made when they initially received MEGA tax credits — a controversial tax incentive program that will not be offered to future recipients after first-term Gov. Rick Snyder sought its demise earlier this year.
However, MEGA tax recipients only receive tax relief if they can prove they hired employees at the rate they originally promised. Companies can hire workers who don't qualify the company for the tax credit and simply choose not to claim the tax credit.
Parkinson said that Google was most recently approved for MEGA tax relief in 2008, when the company filed an application stating that it had 224 employees in Michigan. The company also filed an application for 2009, but the state is still processing that application, which is cross-referenced with tax documents before being approved.
The news comes as GenPact is in the midst of an expansion of its U.S. presence. The company, which says it has more than 47,000 employees in 17 countries and annual revenue of $1.26 billion, announced Thursday that it is accelerating its U.S. hiring.
GenPact "has doubled its U.S. workforce in the last 18 months and expects to continue to increase its U.S. workforce through aggressive recruiting initiatives for business development, operations, analytics and reengineering positions," according to a news release.
The company said it's adding jobs at "growing services delivery centers" at operations in Illinois, Pennsylvania, California and 10 "additional U.S. locations," which are not identified in the news release. On its website, GenPact lists only one U.S. office — in New York City. Most of the company's official operations are based in Asia, including six offices in India and three in China.
Genpact said it would spend the next several months hiring and training new employees throughout the U.S., collaborating with nearby community colleges and universities to train workers
"Growth of our clients' businesses is the best way to create jobs and we are helping some of our clients do just that," GenPact CEO Tiger Tyagarajan said in a statement "In all countries where we operate, we are committed to developing and training available people to help businesses succeed and contribute to the economy through partnerships with local governments and educational institutions. That is GenPact's strategy for inclusive growth."
On Tuesday, Google lists several job openings for new Google employees on its Ann Arbor careers page, including "inside sales representative" and "online sales manager."
GenPact was created in 1997 as a unit of General Electric Capital, which spun off GenPact in 2005. The company went public in 2007 on the New York Stock Exchange.
Contact AnnArbor.com's Nathan Bomey at (734) 623-2587 or nathanbomey@annarbor.com. You can also follow him on Twitter or subscribe to AnnArbor.com's newsletters.