Posted on
Tue, Mar 20, 2012 : 5:59 a.m.
IHA considers construction of 42,000-square-foot office building at Domino's Farms
By Lizzy Alfs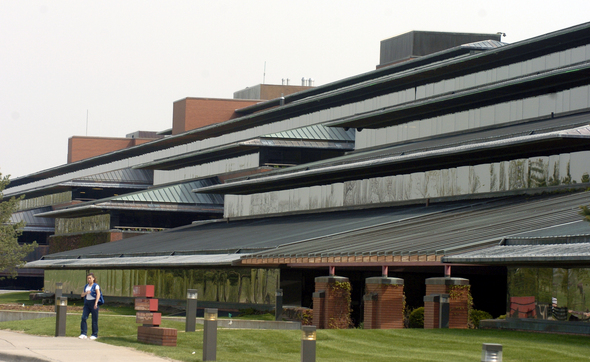 AnnArbor.com files
Ann Arbor-based physician network
Integrated Health Associates
has entered preliminary discussions to construct a new 42,000-square-foot office building in
Ann Arbor Township
.
The discussions, said Township Supervisor Mike Moran, center on constructing a 42,000-square-foot office building on the 270-acre at Domino's Farms Office Park, which already serves as the headquarters for IHA.
IHA, formed in 1994, has 32 offices with 156 physicians and 727 staff members serving more than 260,000 patients. Novi-based Catholic health care group Trinity Health's St. Joseph Mercy Health System acquired IHA in 2010.
Moran called the Township discussions with IHA a "pre-application meeting," and the item also appeared on the Ann Arbor Township Planning Commission's agenda on March 5.
Moran said the pre-application meeting involved discussing the concept and trying to "tease out if there are any issues like utilities or stormwater construction."
IHA spokeswoman Amy Middleton, asked whether IHA is targeting a new headquarters at Domino's Farms, said in an email: "IHA is presently in the conceptual stages of evaluating how best to expand services to the communities we serve. We are still evaluating options to create new medical centers and reviewing the feasibility of such initiatives."
She added: "We are still early in the internal discussion process, but we have started to actively review such possibilities with local municipalities."
Domino's Farms director John Petz declined to comment.
Developed by Domino's Pizza founder Tom Monaghan, Domino's Farms Office Park is located between Plymouth Road and M-14 on the east side of US-23. It has nearly 1 million square feet of office space with enough land to continue development on the property.
Lizzy Alfs is a business reporter for AnnArbor.com. Reach her at 734-623-2584 or email her at lizzyalfs@annarbor.com. Follow her on Twitter at http://twitter.com/lizzyalfs.