Posted on
Mon, Mar 12, 2012 : 4:39 p.m.
Tecumseh Products warns of possible cuts after $73.2 million loss
By Nathan Bomey
Pittsfield Township-based manufacturer Tecumseh Products warned today that it is considering additional cuts after posting a net loss of $73.2 million in 2011.
Tecumseh Products, which makes parts for air conditioners and other refrigeration devices, is reporting that its net loss rose 27.9 percent from 2010 to 2011, leading to concerns that the company is too big.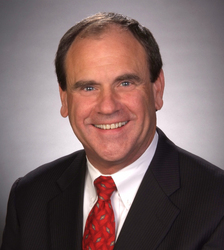 Photo courtesy of Tecumseh Products
"In 2011, we implemented a number of initiatives to reduce overhead costs that included reducing headcount," CEO Jim Connor said in a statement. "However, these actions alone were not sufficient to offset the lower sales, and additional restructuring actions may be necessary. We are undertaking a comprehensive review of our company, including our product portfolio, market position, overall competitive positioning, and manufacturing footprint."
The latest loss comes during a protracted period of disappointing sales for Tecumseh Products, which posted a loss of $56.8 million in 2010 and $93.4 million in 2009. The company's fourth-quarter loss in 2011 was $34.1 million.
The company's net sales also fell 7.4 percent to $864.4 million.
Connor, who became CEO in July after the previous executive exited in the midst of a poor financial performance, attributed the tough 2011 to "higher raw material costs, lower volumes and unfavorable changes in mix as a result of weak demand in the second half of the year."
The company said sales of compressors for commercial refrigeration and aftermarket devices fell 5.4 percent. That segment accounts for 58 percent of its total sales.
One positive sign for Tecumseh Products is sales increases in Latin America, where air conditioning is becoming more common in the home.
Tecumseh Products had about 7,300 employees as of July.
Contact AnnArbor.com's Nathan Bomey at (734) 623-2587 or nathanbomey@annarbor.com. You can also follow him on Twitter or subscribe to AnnArbor.com's newsletters.