Posted on
Fri, Feb 24, 2012 : 5:59 a.m.
Why Michigan can't fill its 76,000 job openings
By Nathan Bomey
In Michigan, we often hear superlatives asserting that we have the best talent of any state in the nation.
"We don't," said Lou Glazer, president of Ann Arbor-based nonpartisan think tank Michigan Future Inc. "That's the simple answer."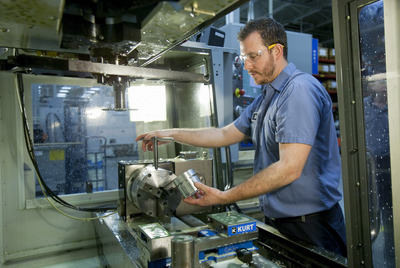 AP Photo | Duane Burleson
Indeed, if Michigan had the best talent pool in the nation, we would be able to fill more of
our 76,000 job openings
, a figure regularly cited by Gov.
Rick Snyder
based on a database at
MiTalent.org
.
So we have a fundamental problem: We've got an underemployment rate that averaged 21 percent to 24 percent in 2011, according to Gallup, and pockets of labor shortages at the same time.
We need to face up to the possibility that the jobs aren't getting filled for a reason. For some jobs, the talent simply isn't here — at least not yet.
That's why there are chronic shortages of talent in areas like nursing, software programming and accounting.
To recruit and cultivate talent, Glazer said, Michigan needs to invest more in education, welcome more educated immigrants and revitalize Detroit — because vibrant urban environments attract talented young professionals.
Here's our dilemma. About 35.6 percent of Michigan residents ages 25 to 64 had at least a two-year degree in 2008, trailing the national average of 37.9 percent, according to a September 2010 report by the Lumina Foundation for Education.
But the number of jobs that require an associate's, bachelor's or graduate degree is expected to rise by 5.3 percent between 2008 and 2018, according to a report by the Georgetown University Center on Education and the Workforce. How will we fill those new jobs without more trained professionals?
Meanwhile, the number of jobs that require only a high school diploma will rise by just 1.4 percent.
So unless Michigan begins to crank out college grads — which seems unlikely as tuition continues to rise and Congress blocks talented foreign immigrants — Michigan will face pockets of high unemployment and areas of labor shortages for the foreseeable future.
These studies reflect a widening socioeconomic divide. On one side, there are workers who have a college degree or professional training. On the other side, there are workers who have only a high school degree or dropped out.
The divide between the two will continue to expand. There's simply only one way to cross the divide: Earn a degree or get professional training.
Perhaps encouragingly, though, 25.6 percent of Michigan adults — about 1.37 million people — have "some college" but no degree, according to U.S. Census data cited by Lumina. If we can help them cross the finish line, we'll immediately improve our economic prospects as a state.
In Washtenaw County, home to the University of Michigan, Eastern Michigan University and Washtenaw Community College, about 60.4 percent of residents have at least a two-year degree. That's 7.4 percentage points higher than the next most-educated county, Oakland. (Correspondingly, Washtenaw's unemployment rate was 5.5 percent in December, lowest among Michigan's 83 counties.)
In recent months, the dramatic recovery of the U.S. auto industry has given us reason to celebrate. Many factories have reopened, the auto companies have added thousands of Michigan jobs and workers are getting bonus checks. Ford, General Motors and Chrysler were all profitable in 2011.
The Automotive Components Holdings plant in Saline is operating at full capacity with some 2,000 workers, and the Hyundai-Kia America Technical Center in Superior Township plans to add 50 new jobs in a $15 million expansion.
The auto industry's comeback has certainly fueled Michigan's gradual economic recovery. The state's unemployment rate fell to 9.3 percent in December, marking the lowest it's been in 28 months. It's about 5 percentage points below its peak.
That's encouraging, but the auto industry's contribution to the recovery is an aberration. It's a one-time deal, so please don't count on it providing sustainable growth.
"The auto industry will never again be the major engine of prosperity in Michigan," Glazer and U-M economist Don Grimes wrote in an August 2011 report. "It will be substantially smaller, employing far fewer workers and paying them less, with fewer benefits."
They added: "The decline in autos is part of an irreversible new reality that manufacturing (work done in factories) is no longer a sustainable source of high paid jobs. Nor is it a source of future job growth."
Advanced manufacturing, on the other hand, holds promise.
But "that's Michigan's problem," Glazer said. "We don't have enough of the new manufacturing workers."
Before coming to Michigan and growing in Michigan, companies need to feel reasonably comfortable that they'll have access to a sustainable pool of talent here. Without that, they'd be foolish to come here.
Contact AnnArbor.com's Nathan Bomey at (734) 623-2587 or nathanbomey@annarbor.com. You can also follow him on Twitter or subscribe to AnnArbor.com's newsletters.