Posted on
Thu, May 26, 2011 : 5:59 a.m.
'Salvation Boulevard,' filmed partly in Ann Arbor and Plymouth, releases trailer online
By Jenn McKee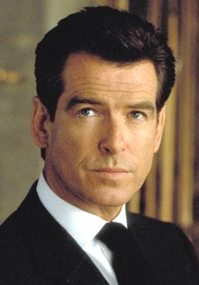 A trailer for "Salvation Boulevard" — a star-packed feature film that premiered at the Sundance Film Festival earlier this year (generally to lukewarm reviews) and features scenes filmed in Plymouth and Ann Arbor, among other Michigan locations — recently surfaced online.
The film stars Pierce Brosnan, Greg Kinnear, Ed Harris, Jennifer Connelly, Marisa Tomei, Jim Gaffigan, and Howard Hesseman, and tells the story of a born-again former Deadhead (Kinnear) whose faith is shaken when he thinks he sees evangelist Dan Day (Brosnan) shoot a rival author who's a nonbeliever (Harris).
Filming took place in 2010 in several Michigan locales (Novi, Livonia, Dearborn, Brighton, etc.), but the venues used in Ann Arbor included U-M's Rackham Auditorium, U-M's Law Quadrangle, and the Argus Building, as well as a house at West William and Third Street.
Check out the trailer below. The first shots are from the shoot in Rackham Auditorium, quickly followed by an exterior shot of the Law Quad. There's been no announcement yet regarding a national release date for the movie.
Jenn McKee is the entertainment digital journalist for AnnArbor.com. Reach her at jennmckee@annarbor.com or 734-623-2546, and follow her on Twitter @jennmckee.