Posted on
Fri, Mar 22, 2013 : 5:59 a.m.
2 potential challengers emerge in races for Ann Arbor City Council
By Ryan J. Stanton
Two potential challengers known for their leadership on city boards and commissions have emerged in this year's races for the Ann Arbor City Council.
Planning Commission Chairman Kirk Westphal announced Thursday night he's planning to run against 2nd Ward incumbent Jane Lumm.
Meanwhile, Julie Grand, chairwoman of the city's Park Advisory Commission, is hoping to unseat 3rd Ward incumbent Stephen Kunselman.
They've each pulled nominating petitions from the city clerk's office. They now have until the May 14 filing deadline to submit 100 signatures to officially appear on the ballot.
Ryan J. Stanton | AnnArbor.com
Both challengers are running as Democrats, which means Grand would face off against Kunselman in the August primary. And assuming Lumm runs as an Independent again, Westphal could face off against Lumm in the November general election.
No other candidates have entered either race.
AnnArbor.com spoke with Westphal and Grand about the reasons they're running. Both said it's a chance to continue their service to the city at a higher level.
"I received a lot of positive feedback, so I'm just really interested in making a positive contribution to the city on a larger scale," Grand said.
"I love public service," Westphal said. "I have had an incredibly rewarding time on the Planning Commission and the Environmental Commission and other civic-oriented volunteer opportunities, so I think I'm ready to step in and play another role."
Westphal and Grand are both well known around city hall, and they speak positively of the city's leadership, including Mayor John Hieftje.
"I put great stock in people's track records, and I think we need to acknowledge that a lot of credit should go to the city's leadership in terms of where we are today," Westphal said.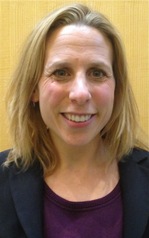 "I think the mayor has good ideas, I think he tends to be a little more visionary than I am perhaps about certain issues, but I don't think I will always agree with the mayor," Grand said. "I will probably agree with the mayor more times than my opponent will, though."
Lumm and Kunselman have questioned the mayor's priorities, particularly the push for a new train station on Fuller Road.
"It's pretty clear that I have distanced myself from the mayor's policies and I expect Julie will be supporting the mayor's policies," Kunselman said of the differences between him and his opponent.
"I think I do have the mayor's support in this race, but it doesn't necessarily mean I'm his lackey or his puppet," Grand said. "I'm capable of making my own decisions."
Grand came to Ann Arbor in 1996 after graduating from Bryn Mawr College. Except for two years she spent living in the Detroit suburbs, she's lived here ever since.
She is a lecturer in health policy studies at the University of Michigan-Dearborn. She holds both a master's degree and Ph.D. in public health from U-M in Ann Arbor.
Grand has served on PAC since 2007. She also serves on the city's North Main-Huron River Vision Task Force and the subcommittee that crafted the plan for a greenway park at 721 N. Main. She also has been on task forces charged with improving the city's golf courses and senior center.
On PAC she has served alongside fellow Burns Park resident Christopher Taylor, who is the other 3rd Ward representative on the City Council.
"I think we would make for a good partnership on council," Grand said. "I feel like his process is thoughtful and I appreciate as a constituent how he reaches out to us."
Westphal, a native of New York, moved to Ann Arbor with his wife in 2005 after 12 years living in New York City. His wife took a job with the University of Michigan as a musical theatre faculty member, and he quickly enrolled in U-M's urban planning masters program.
Westphal, who holds a bachelor's degree in economics from the University of Pennsylvania and now a master's in urban planning, runs a company called Westphal Associates, which researches and produces documentary videos generally about best practices in cities and local government.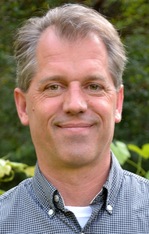 Just because he came from New York, Westphal said that doesn't mean he's interested in "the Manhattanization of Ann Arbor."
"I don't think we are in any way going to become a mini-Manhattan," he said. "We have unique strengths as a mid-size city and we are a regional and increasingly national player in terms of being an attractive place to live and I think there is always opportunity to grow even stronger."
Westphal served on the committee that helped craft the Downtown Development Authority's Connecting William Street plan for future redevelopment of five city-owned properties downtown. He also served on the city's Design Guidelines Task Force.
Some of the differences between Lumm and Westphal already are apparent. Lumm has repeatedly questioned the city's efforts to advance multiple public transit initiatives simultaneously, including a new train station, commuter rail between Ann Arbor and Detroit, and the connector project that's starting to look at future options for a high-capacity transit system such as light rail or bus rapid transit.
Those are all efforts Westphal supports.
"I'm strongly pro-environment, pro-transit and non-motorized transportation, and strongly pro-alternative energy," he said. "I believe there's a great number of my ward mates who share those values and I'd like the opportunity to represent them."
Asked more specifically about a new train station, Westphal said: "I think we need to really decide as a community where our priorities lie. I happen to be a huge advocate of transit and rail. If the community decides it's a smart investment, I would certainly be in favor of that."
Lumm could not be reached for comment.
Grand said there's not one particular issue on which she's running, but she is concerned about the divisiveness she's seen on council. She sees differences between herself and Kunselman.
"I think we have a different approach to government," she said. "I feel like I have a consensus-driven leadership style, so I tend to listen to all the opinions around me and try to find common ground to make a decision, and I think that's been fairly successful on PAC."
Kunselman sees Grand's candidacy this way: Supporters of the mayor are putting up another candidate to try to oust him in retaliation for defeating Leigh Greden, an ally of the mayor, in 2009.
"Basically it's the same group," Kunselman said. "I always expect to have an opponent and that's what happens when you knock off Leigh Greden. I call this the Greden grudge group."
Grand laughed off Kunselman's assertion that she's trying to settle a score.
"I'm not doing this because this is my good friend and I'm avenging his six-vote defeat," she said. "It's really not the motivation. The motivation is I'm term-limited on the Park Advisory Commission in October, I did a lot of thinking about what I want to do next in terms of career and community involvement, and I feel like I've just been raised to do this from birth."
Grand explained she was raised with a strong ethic of public and community service and her decision to run was influenced by those values instilled in her at an early age.
Five council members are up for re-election this year, but so far three remain unopposed. Sabra Briere is seeking re-election in the 1st Ward, Marcia Higgins is seeking re-election in the 4th Ward, and Mike Anglin is seeking re-election in the 5th Ward.
Ryan J. Stanton covers government and politics for AnnArbor.com. Reach him at ryanstanton@annarbor.com or 734-623-2529. You also can follow him on Twitter or subscribe to AnnArbor.com's email newsletters.