Posted on
Fri, Mar 15, 2013 : 5:59 a.m.
Ann Arbor's next train station: Where could it be built other than Fuller Road?
By Ryan J. Stanton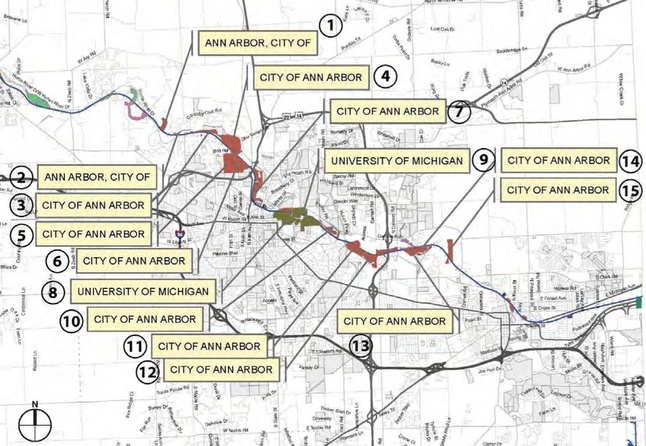 City of Ann Arbor
The city of
Ann Arbor
is in the process of establishing a project team for a study that will help identify where a
new Amtrak train station
should be built in the city.
Which sites are under consideration?
"We will wait until we have a project team on board and then will decide which sites are relevant for the forthcoming planning process," said Eli Cooper, the city's transportation program manager.
For a handful of years now, city officials have had their sights set on the footprint of an existing parking lot the city leases to the University of Michigan on Fuller Road — right in front of the U-M Hospital, where an estimated 30,000-plus people go each day.
But the fact that the site is part of Fuller Park has been the subject of controversy as the Ann Arbor Station project has moved through the planning stages.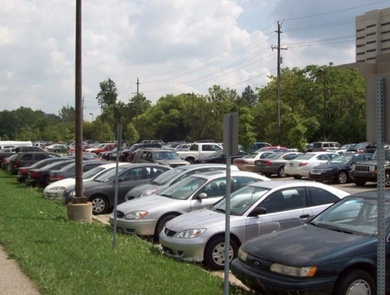 City of Ann Arbor
City officials haven't completely ruled out re-using the existing Amtrak station site on Depot Street, but they've repeatedly stated the site poses logistical challenges.
Now as part of an alternatives analysis the city is doing this year with the help of a $2.8 million federal grant, a closer evaluation of location options is required.
The process of establishing a project team for that analysis, Cooper said, includes issuing a request for proposals to select a professional environmental and engineering consultant.
A draft RFP is working its way through the city's internal approval processes. Cooper's hope is to have the RFP out shortly, and the selection process could take six weeks or more.
The team is expected to take a close look at the pros and cons of building on Fuller Road versus Depot Street, but other sites could get a second look as well.
Before zeroing in on Fuller Road, the city completed an analysis of public lands adjacent to the Norfolk Southern Railroad in March 2007 that revealed 16 potential train station sites — most owned by the city, some owned by the university, and some others.
The city dismissed 15 of those sites — all but Fuller Road — including locations at Barton Pond, Bird Hills Nature Area/Kuebler Langford Park, Barton Nature Area, Bandemer Park, U-M Medical Center, U-M's Mitchell Field, Furstenburg Nature Area, Gallup Park, Huron Hills Golf Course, Forest Park Nature Area and the Ann Arbor Wastewater Treatment Plant.
City officials said the Federal Railroad Administration will make the final determination on a station location. If Fuller Road comes back again, the city will have at least one hurdle to clear.
Historic properties and public parklands are considered "protected properties" under federal regulations. So if any such property is recommended (including the Fuller Road site because it's part of Fuller Park) the city must prove there is no prudent and feasible alternative.
Council Member Sabra Briere, who has given the issue some serious thought, said the city's staff worked with several considerations when looking at potential station locations before, including:
must be city-owned or publicly owned land
must be located along the railroad tracks
must be in a location that would be easy and safe for a train to slow and stop
must be in a location with enough rail bed width to accommodate trains going in either direction
must be near downtown or other likely destination
must be easily accessible on foot, by car, by mass transit
should be able to provide sufficient parking for rail passengers
Given those parameters, Briere said she understands why the Fuller and Depot sites are preferred, but she said she has spent time with maps thinking of other locations.
The MichCon site next to the current station comes to mind, she said, but the city doesn't own it and may never. She noted DTE Energy has put out a request asking prospective developers to provide proposed uses that include public access but don't determine the land will be publicly owned.
"The current parking lot adjacent to the MichCon site is in the floodway," she said. "That's not a deterrent for parking, exactly, but federal funds aren't readily available for building in a floodway. No one has proposed that the city not attempt to get federal funding for a train station."
Briere said properties at the corner of Main and Depot also have been suggested, but none of those properties are publicly owned. She said there could be difficulties in acquiring the properties, but they do allow for close proximity to both the Ann Arbor Railroad and Norfolk Southern tracks.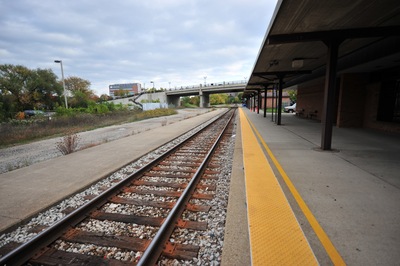 Ryan J. Stanton | AnnArbor.com
However, she said, the Ann Arbor Railroad track location would require a train to stop above Main Street or over the Huron River, which makes embarking and debarking passengers problematic. Also, the Norfolk Southern tracks, which are now owned by the state, curve at that location.
"I won't even try to address the traffic issues — working on the North Main corridor report has really highlighted those for me," Briere said.
Some have suggested using the NEW Center space, a nonprofit located at 1100 N. Main St., right along the Norfolk Southern tracks next to Argo Pond and north of the Ann Arbor Railroad, but Briere said that still makes debarking and embarking passengers a problem. It may have the width for trains in either direction to stop, she said, but is also at the curve in the tracks.
No train tracks are in the downtown, Briere noted. The Depot Street site is a short walk to downtown, and the Fuller Road site isn't much farther and also is right next to the medical campus.
"Depot Street is not a destination in itself. I can understand why some would consider Fuller to be a destination — because of its proximity to employment," Briere said. "If anyone had a better solution, I'm confident I'd have heard of it by now."
No matter which site is selected, the project must go to a public vote before construction can occur, according to a resolution approved by the City Council last fall.
Council members weighed in on when the project might go to a public vote in a recent AnnArbor.com article that followed a Q&A with Cooper about the work happening this year, which includes outlining the purpose and need and addressing environmental review requirements.
The city's tentative capital projects budget shows a $2.6 million line item for final design in the fiscal year starting July 1, 2014. The city is counting on 80 percent of those funds coming from the federal government, leaving roughly $520,000 tentatively planned to come from the city's general fund.
The actual construction cost of a new train station is now estimated at $44.5 million. For now, the city is assuming $35.6 million in construction funds will come from the Federal Railroad Administration, leaving an $8.9 million placeholder in the city's general fund in 2015-16.
Ryan J. Stanton covers government and politics for AnnArbor.com. Reach him at ryanstanton@annarbor.com or 734-623-2529. You also can follow him on Twitter or subscribe to AnnArbor.com's email newsletters.