Posted on
Thu, Jun 23, 2011 : 5:59 a.m.
A closer look at the 13-story project known as The Varsity, Ann Arbor's latest student high-rise proposal
By Ryan J. Stanton
The design team for the downtown Ann Arbor high-rise project being dubbed The Varsity submitted a series of conceptual artist's renderings of the 13-story tower proposed for 425 E. Washington St. before it went before the city's Design Review Board on Wednesday.
According to the plans, The Varsity aspires to be the University of Michigan's "premier off-campus address."
It would be constructed on a mid-block site bounded by Huron Street to the north, a historic house and church to the east, Washington Street to the south, and the Sterling 411 Lofts student housing project and another single family home on a historic property to the west.
The developer claims the project conforms to the zoning district's building massing standards and is responsive to the city's downtown design guidelines.
"We placed great importance on the development of the pedestrian experience, the street wall, building details and finishing the building with a distinctive top," the design narrative reads.
The following is a closer look at some of the drawings. The plans can be downloaded in their entirety on the city's eTRAKiT webpage.
Courtesy of WDG Architecture
Courtesy of WDG Architecture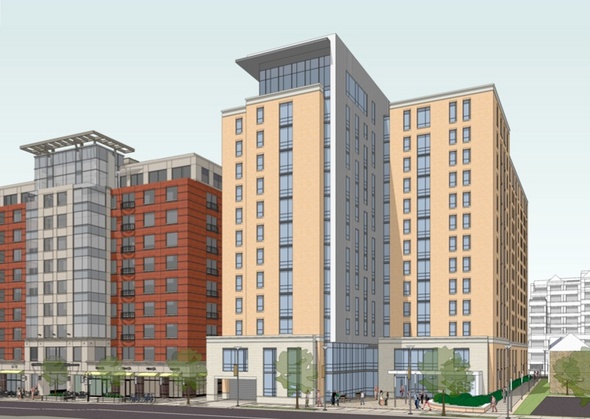 Courtesy of WDG Architecture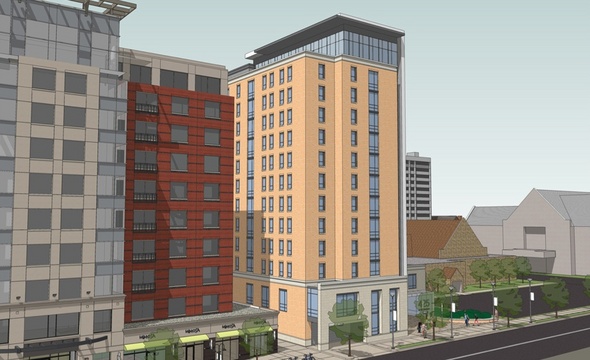 Courtesy of WDG Architecture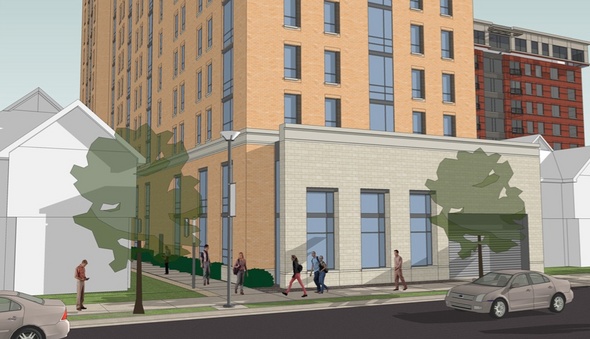 Courtesy of WDG Architecture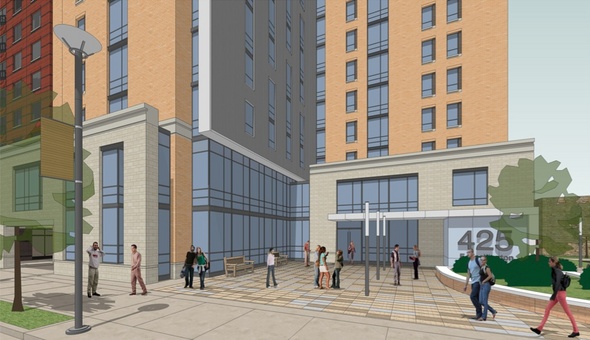 Courtesy of WDG Architecture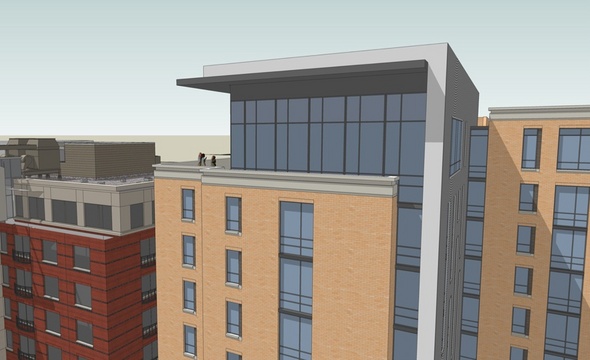 Courtesy of WDG Architecture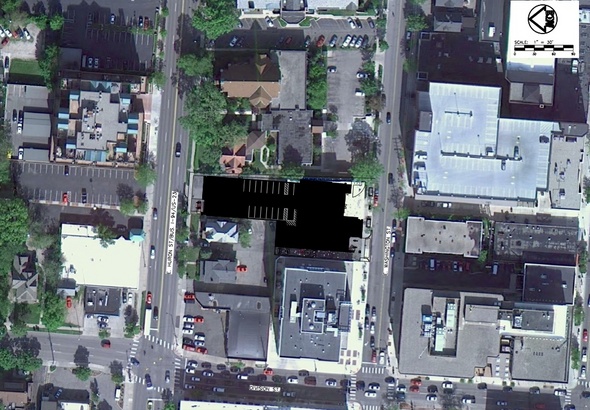 Courtesy of Midwestern Consulting