Posted on
Mon, Sep 20, 2010 : 9:42 p.m.
Ann Arbor City Council passes ordinance banning couches on porches
By Ryan J. Stanton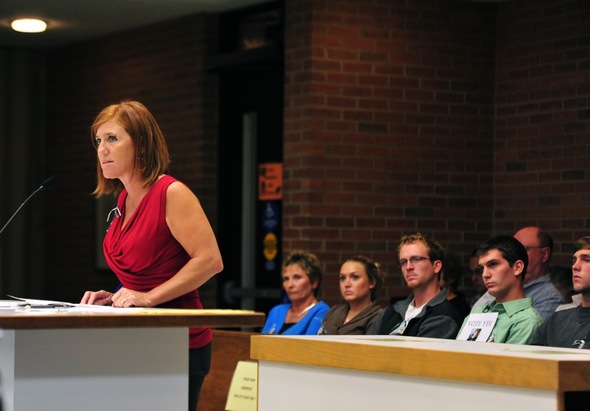 Ryan J. Stanton | AnnArbor.com
The Ann Arbor City Council unanimously approved an ordinance Monday night banning upholstered furniture on porches, ending years of debate over the issue.
A so-called "couch ban" has been discussed and shelved more than once in recent years, but support for it grew earlier this year following an April fire that started on the porch of a South State Street home and killed a 22-year-old Eastern Michigan University student.
The parents of that student, Renden LeMasters, have been lobbying the City Council ever since to pass the couch ban, which some are now calling "Renden's Law."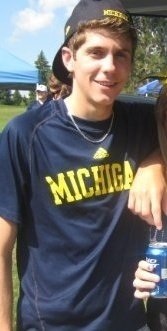 On the other side of the issue were many University of Michigan students, who have argued couches on porches are a way of life in a campus community and are no more dangerous than other hazards found on porches, such as barbecue grills.
Information disseminated to council members shows Ann Arbor joins a long list of other college towns that have couch bans in place, including East Lansing, Detroit, Allendale, Kalamazoo, Mount Pleasant, Ypsilanti, Marquette, Houghton, Columbus, Madison and many others.
City Council Member Christopher Taylor, D-3rd Ward and a sponsor of the couch ban, said the new ordinance is a vital safety measure necessary to protect Ann Arbor residents.
"It is a measure which will not protect everyone from all danger, and will not (prevent) all fires, but it is a reasonable measure that will substantially reduce risk and will save both life and property," he said before Monday's vote. "All with a minimum impact upon our residents' important quality of life."
According to statistics cited by Taylor, there have been 373 fires since 2003 in multi-family residential dwellings in Ann Arbor. Of those, 21 percent "significantly involved" exterior upholstered furniture, either as the origin of the fire or in causing it to spread.
Of the more than a dozen people who spoke on the couch ban issue during a public hearing Monday night, only two people — both U-M students — voiced opposition. Heartfelt pleas from family and friends of Renden LeMasters dominated most of the discussion.
"Night after night, my husband and I have to lie awake in our beds unable to sleep because we cannot get the vision of Renden's burned body out of our minds," said Deanna LeMasters, Renden's stepmother. "And that is a vision that we will struggle with for the rest of our lives."
Deanna LeMasters said her stepson's death didn't have to happen and may have been prevented if the city already had a couch ban in place. She said the ban "has nothing to do with aesthetics" and won't prevent students and other residents from enjoying their porches.
"Nowhere ever has the ban stated that students cannot sit outside and enjoy the night," she said. "My husband and I sit on our front porch all the time. We'll share a bottle of wine, chat about the events of our day, but we're on wrought-iron furniture made specifically for being outdoors. And guess what? We still have fun, even though we're not on a couch."
Alex Semifero, Renden LeMasters' 15-year-old stepsister, told council members of her experience sitting in a small hospital room for eight hours, looking at a man she could barely recognize as her stepbrother as he fought for his life.
"If I could take away that memory, if I could take away every tear, every tissue, every hug that was given in sympathy, just by taking a couch off of a porch, I would do it in a heartbeat," she said. "My life has been completely altered because of one law that could have been changed years ago. My life has been corrupted by things I should have never had to witness."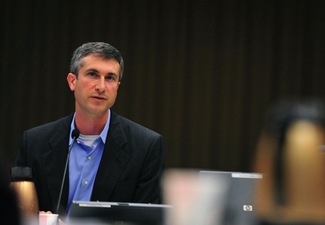 Ryan J. Stanton | AnnArbor.com
She commented on the council's failure to approve the couch ban six years ago, when it came before council but was tabled because of lack of political will.
"No one had a reason to make this law," she said. "Well, now there's a reason. One of the single most amazing people I have ever met is gone now because this law wasn't passed before."
City officials say the ordinance won't prevent all types of furniture from being used on porches — it applies only to those that are upholstered and not meant for outdoor use.
The language of the ordinance specifically reads, "No responsible person shall place, or permit to remain, upholstered furniture which is not intended or designed for outdoor use on exterior balconies, porches, decks, landings, or other areas exposed to the weather."
Violations of the ordinance will result in a fine up to $1,000 and an order to remove the furniture. The resolution also states if a violation remains uncorrected, the city may remove the furniture from the property with the cost for removal charged to the violator.
The ordinance includes specific exemptions for furniture placed outside during a move or as part of a trash or recycling program. Furniture also is allowed outside temporarily during yard sales between the hours of 8 a.m. and 6 p.m.
City officials said Monday night it's not their intent to go around handing out $1,000 tickets for porch couches. They said it's likely the city will issue written warnings asking violators to get rid of the couches within 48 hours when they're noticed by enforcement officials, and tickets will be issued only in cases where the violators don't listen.
Council Member Margie Teall, D-4th Ward, thanked Taylor for doing "an enormous amount of legwork" to bring the ordinance before council. She said the thorough investigation into the issue and discussion with all parties was what was missing when the proposed couch ban came before council six years ago and was turned away.
Teall expressed her condolences to the LeMasters family that the couch ban wasn't passed back then. She said she wishes she "could go back in time six years and push this the way it should have gone — I feel bad about that."
Council Member Marcia Higgins, D-4th Ward, opposed the couch ban six years ago. She assured the LeMasters family Monday that she understands the loss of a child, having lost her daughter to cancer this past year. But she said that's not why she changed her mind on the ban.
"That is not the primary reason that I'm going to support this," she said. "It's because it's now addressing it on a citywide basis. We have a plan in place to do it, and I think it is written better this time around and that there has been more discussion and buy-in."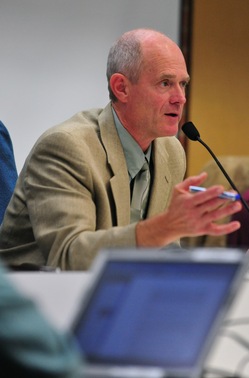 Ryan J. Stanton | AnnArbor.com
Council Member Tony Derezinski, D-2nd Ward, echoed Higgins.
"I'm very much in support of this," he said. "I grieve the fact that the idea came too late for one family, but they're here to bear witness to the fact that it is time to pass it as it is now before us."
Council Member Stephen Kunselman, D-3rd Ward, said he had been hesitant about approving the couch ban because he doesn't think couches are the real problem. Rather, he said, the problem is the "thoughtless, careless people" who use them.
"Unfortunately, we live in a community where we have a lot of youth," Kunselman said during Monday's deliberations. "And having been a youth in this community, I understand how thoughtless and careless I may have been at that time at that age."
Mayor John Hieftje also said he was hesitant to approve "yet another restriction" on Ann Arbor residents. He expressed fear that a couch ban might be the first step toward banning barbecue grills on porches and dictating what kinds of siding residents can have on their houses.
"That's not a road I want to go down," he said.
Hieftje at one point tried to blame the fire that killed Renden LeMasters on an arsonist, saying while there was a lot of talk about couches, he didn't want to let the real culprit off the hook.
"Somebody set it," Hieftje said of the fire.
Fire Chief Dominick Lanza corrected the mayor.
"That's not true," Lanza said. "There's been nothing in our investigation that's proven that. We believe ... that it was merely coincidental that that fire occurred on the same weekend that we had a rash of intentional vehicle fires."
City fire officials have said there's a good trail of evidence to suggest an upholstered porch couch accelerated the fire that killed LeMasters in April.
According to a report by Fire Marshal Kathleen Chamberlain, a 911 call came in from a passerby at 5:16 a.m. The caller reported a garbage bag burning on the front porch. Two minutes later, the nearby couch was burning. Another minute later, the deck was burning, interior smoke alarms were sounding, and the fire was spreading upward and into the roof.
Ryan J. Stanton covers government and politics for AnnArbor.com. Reach him at ryanstanton@annarbor.com or 734-623-2529.