Posted on
Thu, Mar 15, 2012 : 5:59 a.m.
Ann Arbor school district outlines plan to eliminate achievement gap
By Danielle Arndt
Ann Arbor school leaders presented a layered approach for eliminating the district's long-standing achievement gap Wednesday.
The plan, developed by district administrators in collaboration with a team of seven building principals or educators, includes nine areas of focus:
Developing clearly defined and articulated content and grading standards
Building equity teams
Developing an accountability system
Quality professional development
Parent and community engagement
Student engagement
Improving early childhood programs
Understanding the barriers to learning and resources
Student intervention and support services (SISS)
Closing the achievement gap — or performance disparity between white students and their black and Hispanic peers — has been a priority of Ann Arbor Public Schools' for nearly 31 years, school administrators said Wednesday during the Board of Education's meeting at Mitchell Elementary School. The district also wants to improve the performance of impoverished and special education students.
"If good intentions could solve this achievement gap, we'd have solved the problem a long time ago," said Trustee Andy Thomas.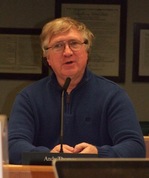 He said Wednesday's plan tied together all of the pieces Ann Arbor has tried to address unilaterally for years.
Superintendent Patricia Green said many best practices are in place throughout the district; however, Ann Arbor must increase its consistency.
Administrators discussed the district's history with the achievement gap as well as national statistics. They identified several critical components to closing the gap that were previously overlooked, such as written procedural expectations, classroom instruction for addressing social and emotional learning and a defined list of who is responsible for the plan.
Green said the next step will be developing an accountability template, assigning specific tasks to individuals and establishing a timetable with a start and end date for putting the gap elimination plan in motion.
"We will be establishing who's in charge and who's monitoring what," she said.
Math appears to be where the performance gap is the greatest in Ann Arbor Public Schools.
Eighty percent of Caucasian fifth-graders scored proficient on the Michigan Educational Assessment Program exam in 2010-11, while just 32 percent of African Americans, 42 percent of Hispanics, 38 percent of economically disadvantaged and 33 percent of special education students scored the same, according to data presented Wednesday night.
Data from the eighth grade MEAP and 11th grade Michigan Merit Exam in 2010-11 reflected a similar performance disparity. However in 11th grade, fewer total students (56 percent compared to 72 percent in fifth grade and 62 percent in eighth grade), regardless of race, scored proficient.
This data uses the projected new cut scores for the MEAP and MME.
The test results shared for reading revealed a similar pattern of fewer students scoring proficient as the grades increased. In fifth grade, 93 percent of Caucasians, 50 percent of African Americans, 55 percent of Hispanics, 59 percent of economically disadvantaged students and 45 percent of special education students scored proficient.
Deputy Superintendent for Instruction Alesia Flye said the gap elimination plan calls for the analysis of student performance data at least once per month.
This will cause the data needs of the district to increase "exponentially," Thomas said, acknowledging the extra work this could create for the research services department.
Green said at a January Committee of the Whole meeting that this department already is overwhelmed and understaffed. She added the district's aging technology also makes data collection and access difficult at times.
Based on the data collected already, Flye said the district needs to target additional resources at the high schools.
Administrators — along with Jazz Parks, principal at Tappan Middle School, and Terra Webster, principal at Logan Elementary School — have developed an equity plan rubric for aiding each building in creating and effectively using an Equity Team.
Green said the rubric is intended for educators to keep handy to guide them in helping eliminate the achievement gap.
Parks and Webster, who have started successful equity teams at their buildings, will lead professional development throughout the district to work toward eliminating Ann Arbor schools' inconsistencies in: grading and assessment practices, the knowledge of culturally responsive teaching strategies, instruction practices and the use of supportive interventions.
In terms of early childhood education, the district intends to examine enrollment in its preschool programs and look at ways to increase access to at-risk children.
"If it were a perfect world, I would want to have a second preschool location," Green said, referring to issues of money and staff. "But I realize it is not a perfect world."
Improvements to early childhood education would include increasing vocabulary instruction and collaboration between preschool leadership and kindergarten/elementary school leadership, as well as between preschool parents and their prospective parent-teacher organizations.
AAPS trustees were largely pleased with the presentation school leaders gave on the achievement gap elimination plan, calling it "comprehensive" and thanking leaders for the "depth and breadth" of information in the report.
However, Trustee Susan Baskett said she is not convinced AAPS has the "political will" to move forward with the gap elimination plan.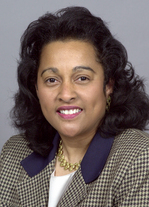 "I'm glad we're here, but I have to say this discussion has been going on in the district for a long time (31 years)," she said. "We've been through a lot of these (plans) and have had continuous lack of follow-through."
She also said some of the language in the presentation was "pretty highfalutin."
Trustee Simon Lightfoot also criticized the language, asking for less educational jargon and more specific information about how the district intends to engage the parents, students and community in the achievement gap elimination discussion.
"There was a lot of how our adults in the district can meet and learn and collaborate. … I want to see more direct stuff with the kids," she said. "I want to hear from some of the students that are standing in the gap ... Sometimes I think we have so much theory and research and data in things that are common sense."
Lightfoot added she wants to hear more about how all of the jargon translates into something tangible for the kids.
Flye said the district intends to start a "Peaceable and Respectful Schools" student leadership program next year, and ideally administrators would interact with these students once a month.
She said the school district also would work to conduct annual community meetings at the Peace Neighborhood Center, Community Action Network and Ann Arbor Community Center with incentives, such as free books or games, to entice those disengaged parents of children in the gap to come.
In addition, AAPS will be making an effort to host a series of community conversations in the evenings or on the weekends for people to attend, according to the report.
Staff reporter Danielle Arndt covers K-12 education for AnnArbor.com. Follow her on Twitter @DanielleArndt or email her at daniellearndt@annarbor.com.